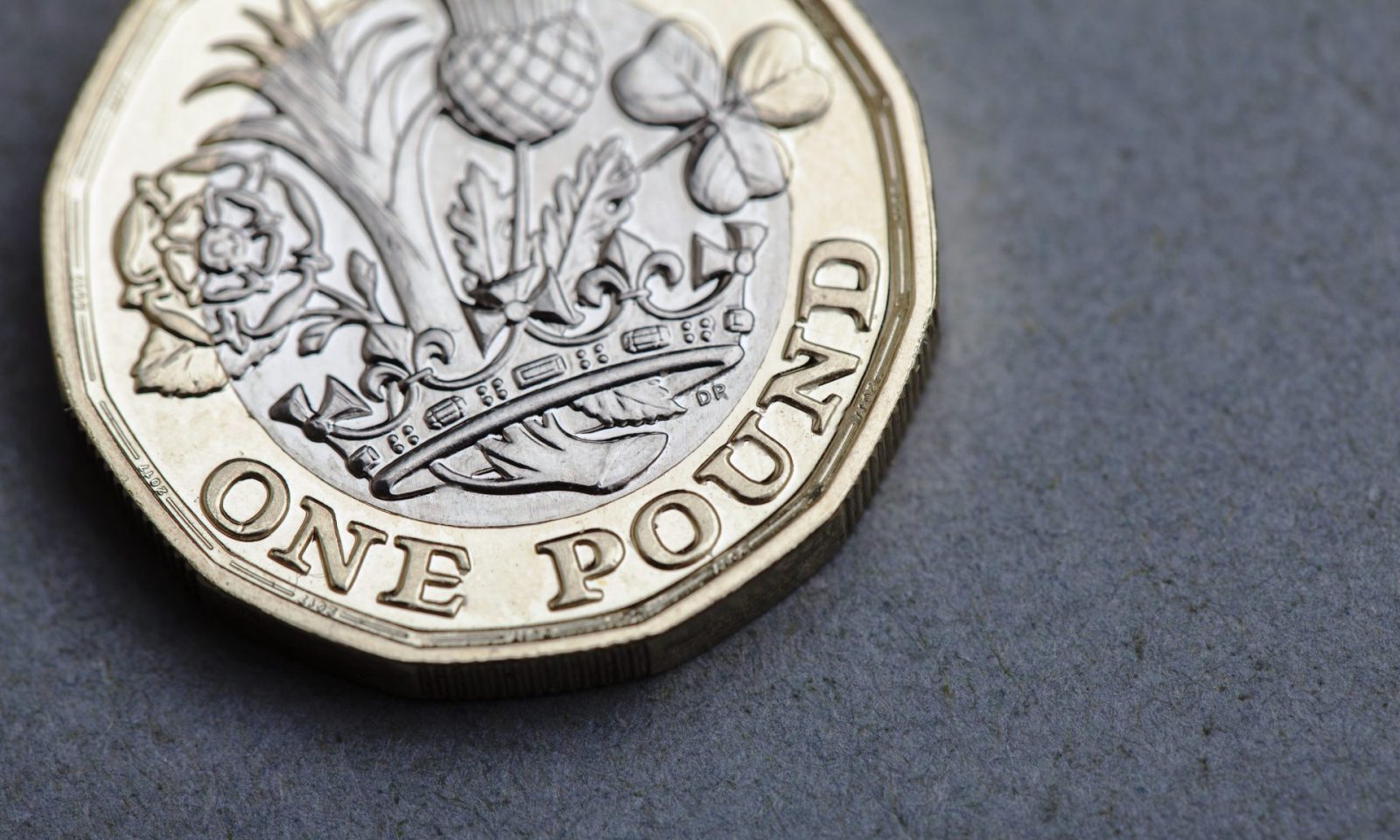 It seems sterling has come out on top this week
A stellar week for sterling has seen the pound strengthen by more than 2% against the US and Canadian dollars and close to 2% against the euro.
The drivers are a combination of the PMI data on Wednesday, which wasn't as bad as markets expected, and hopes of a closer relationship to Europe's single market under Rishi Sunak's premiership.
Against the US dollar, sterling reached its highest point since mid-August and against the euro for three weeks, but well up on the three-month average.
While lack of labour has allegedly been a barrier to regrowth in the UK post-Covid, according to the Office for National Statistics more than a million people arrived in the UK in the year to June. The numbers were boosted by new arrivals to British universities post-Covid, plus refugees from Ukraine, Hong Kong and Afghanistan. Around 560,000 people left the country too.
Similar numbers of working age people have left the UK workforce too, a problem that Huw Pill, chief economist of the Bank of England referred to in a speech yesterday. He said: "Rising inactivity among the working age population represents an adverse supply shock," and this will prove inflationary if firms have to raise wages to attract staff.
There are reports that talks have made progress to end the scheduled rail strikes that threaten to wreck many entertainment, hospitality and retail businesses over Christmas.
There was no data out of the US yesterday or today, being Thanksgiving, and precious little from the UK either. However, from Germany the Ifo Business Climate reading was considerably better than expected at 86.3.
Make sure any upcoming transactions are protected against the risks of sudden market movements. Secure a fixed exchange rate now with a forward contract; call your Personal Trader on 020 7898 0541 to get started.
GBP: Positivity on potential softening over EU
Sterling shrugged off Wednesday's PMI data, which showed overall business pessimism, but no worse than expected, to rise strongly against most major currencies through the middle of the week.
The markets' positive mood surrounds the defeat of the Scottish independence referendum case at the Supreme Court and the promise of a Swiss-style arrangement with the EU (hotly disputed by Downing Street).
With a dearth of data this week comments by Bank of England Monetary Policy Committee members has been noted. While both Huw Pill and Dave Ramsden have been hawkish on rates for the moment, Ramsden said he could see a potential fall in rates if and when inflation becomes less of a concern. Current betting is on a rise in rates to 3.5%, but a 75 basis point rise to 3.75% is also possible.
This morning we've heard that car production leapt way ahead of expectations to 7.4%. Going behind the percentage rise, however, production remains well below pre-pandemic levels as a chip shortage continues to slow production.
GBP/USD past year
EUR: Euro struggles to find optimism
The euro fell against most major currencies yesterday, although most of the drops were marginal. Yesterday the Ifo Business Climate reading for Germany was better than expected at 86.3.
This morning markets heard that German consumer confidence rose from -41.9 to -40.2 heading into December, suggesting that consumer morale has stabilized.
The German GDP growth rate rose this morning, expanding 0.4% on quarter in Q3 2022. It's believed household expenditure was the main driver for this increase.
Analysts will also be picking through comments from the European Central Bank interest rate setters yesterday and today for clues on future interest rates. The ECB's next rate decision will be on 15 December – an hour after the Bank of England's.
USD: Dollar's falls bottom out as risk-off mood grows
The greenback dropped markedly yesterday while the financial markets were closed for Thanksgiving. The most obvious cause has been the relatively dovish messages coming out of the FOMC – suggesting that the pace of interest rate hikes will begin to slow.
While the dollar has been losing to sterling so far this week, it's possible that the current resistance level will hold up. It also seems possible that more major cities in China will go into lockdown – possibly even Beijing itself – provoking a risk-off sentiment that supports the dollar.
We have to wait until Wednesday for any notable data releases in the US.
For more on currencies and currency risk management strategies, please get in touch with your Smart Currency Business trader on 020 3918 7255 or your Private Client trader on 020 7898 0541.