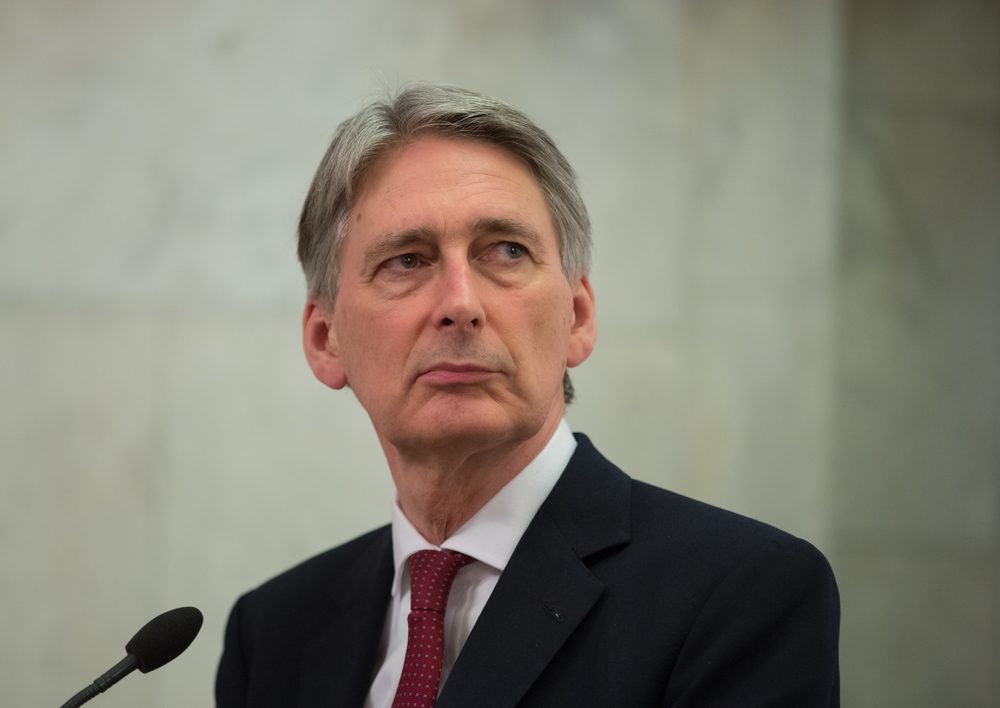 The pound was on the up yesterday following Chancellor Hammond's Autumn statement. The market responded favourably to news that funds will be released to initiate a range of vital new housing and infrastructure projects.
It's gains weren't quite of the same magnitude as the US dollar, however, whose currency index hit a fresh 13-year high following upbeat data on durable goods and the minutes from the last Federal Reserve FOMC meeting confirming interest rate increases will come "relatively soon".
Speak to your trader today to find out how these market movements have and might impact you.
GBP: A sterling first Autumn statement from Hammond
Sterling was naturally more volatile around Chancellor Hammond's first Autumn statement, but soon settled in the immediate aftermath. After all, many of his revelations were already fairly well documented in the press.
In his Autumn statement, Chancellor Hammond said growth predictions had been cut as a result of the Brexit vote. The Office for Budget Responsibility (OBR) stated that the outcome of referendum meant potential growth over the course of the current Parliament would be 2.4% lower than forecast in March. The OBR growth forecast was upgraded to 2.1% in 2016 – from 2.0% – but then downgraded by 0.8% to 1.4% in 2017. They went on to suggest that Government finances are forecast to be £122bn worse off than in the spring making any chance of "balancing the books" by 2020 impossible.
At a glance the key the key points were that debt will rise from 84.2% of Gross Domestic Product(GDP) last year to 87.3% this year, and will continue higher – peaking at 90.2% in 2017/18. In large this will be to help fund new infrastructure and housing projects. These include a £2.3bn housing infrastructure fund to help provide 100,000 new homes, and a massive £23bn to be spent on innovation and infrastructure over five years. In addition, Mr. Hammond raised the National Living Wage from £7.20 an hour to £7.50, from April 2017.
Overall, the market liked the tone and rhetoric delivered by Mr. Hammond and sterling pushed higher once it had been deciphered. For release today are the BBA mortgage approvals.
EUR: German PMI grows despite downbeat data
Yesterday saw the German Manufacturing Purchasing Managers Index (PMI) come out worse than expected, while Services PMI exceeded expectations – despite the negative Manufacturing data, the country's overall PMI still showed growth. European and French PMI figures – for both Manufacturing and Services – all came out above forecast. Overall – after the mixed data released – the euro weakened against both the dollar and the pound.
Today will again see investors focusing on Germany, with the country releasing its GDP figures. Spain will also release its GDP numbers, and we will see lower-impact data from Italy, France and Belgium. Any negativity seen in the German data could lead to increased negative sentiment around the euro, leading to the single currency weakening.
USD: US dollar hits fresh 13-year high
The US Dollar remained in favour on Wednesday morning, with investor confidence boosted by Tuesday's solid existing home sales data. The dollar then hit a fresh 13-year high against its major rivals following Wednesday's stronger-than-expected durable goods report, coupled with longer-term expectations that a stimulus plan from President-elect Donald Trump will kick-start the US economy and encourage the Fed to hike interest rates in the near future.
The minutes released from the Federal Reserve's FOMC meeting earlier this month also supported the likelihood of increasing interest rates soon and market commentators expect this to happen next month which will be supportive of the US dollar.
For the latest rates and news on a wide range of currency pairings, please get in touch with your Smart Currency Business trader on 020 7898 0500 or your Private Client trader on 020 7898 0541.
Photo credit: Inna Sokolovska / Shutterstock.com