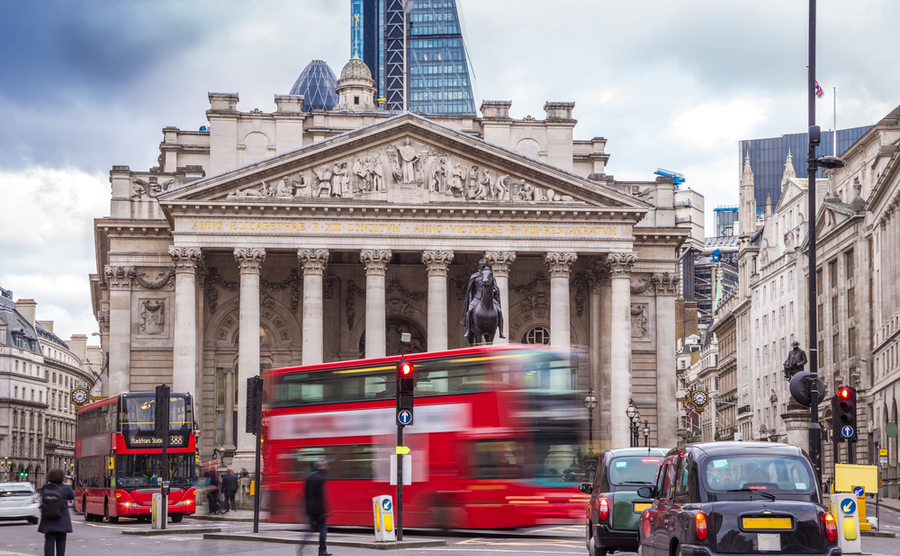 The Bank of England will pronounce on rates on Thursday
Sterling strengthened by just under 0.5% against most major currencies on Monday while British banks were closed, but nevertheless starts May 2% down on this time last month against the euro.
This could be a pivotal week, with the Bank of England's interest rate decision on Thursday and the results of the local elections on Friday morning. Although not a great deal is expected from the elections, the future direction of the Scottish independence movement will be of interest for the longer term.
Before that will be the Bank's vote on Thursday. Although there is unlikely to be any movement on interest rates or quantitative easing (QE), analysts will, as ever, be on guard for any hints as to future changes.
Of key interest as we head towards the summer will be the vaccine programmes in rival financial blocs. As one part of the world sees unprecedented new rates just as the UK, Europe and the US come out of the pandemic, where will this leave the global economy?
Make sure any upcoming transactions are protected against the risks of sudden market movements. Secure a fixed exchange rate now with a forward contract; call your Business Trader on 020 3918 7255 to get started.
GBP: Sterling starts week positively
The pound's positive start to the working week has followed the pattern of recent Monday and Tuesdays.
The week will be dominated by the Bank of England Monetary Policy Committee's decision on interest rates and QE on Thursday midday, but there is plenty to chew on before that, with data on mortgages, consumer credit and manufacturing PMI within the hour.
After a delay to allow second vaccine doses to catch up, much more of the UK population should start to get a measure of protection against coronavirus with a first jab this month as supplies increase. However, any benefits will need to be measured against a better vaccine performance by the eurozone too.
Friday sees both the local and, more importantly, Scottish election results, plus construction PMI.
EUR: Is euro now set for a vaccine boost?
The euro reaches the end of the start of the week down against sterling and the US dollar, but this appears to be a correction and is against the general run of EUR/USD which has been positive for weeks.
Yesterday we saw manufacturing PMI data from across the eurozone, and all of it was a little under market expectations. On Wednesday morning we'll have services PMI from the same countries, so it will be interesting to see how that fares.
Despite news last week that Europe is suffering a double-dip recession, there were interesting reports over the weekend that the euro is set for a resurgence on the back of an accelerating vaccine programme and a dovish attitude from the US Federal Reserve (Fed).
With 25% at least partially vaccinated in Europe, we could see as rapid a decline in the most serious cases as we've seen in the UK.
USD: Dollar declines on growth hopes
The dollar starts May well down on where we were at the start of April against the euro overall – despite a small boost today – but standing relatively still against the pound.
Overall, the dollar has suffered its worst stretch of losses since last summer, with four weeks of losses against a basket of currencies.
The essential reason is optimism about global growth prospects.
Data yesterday was disappointing, with manufacturing PMI well down on expectations. This afternoon we will see Balance of Trade for March.
For more on currencies and currency risk management strategies, please get in touch with your Smart Currency Business trader on 020 3918 7255 or your Private Client trader on 020 7898 0541.