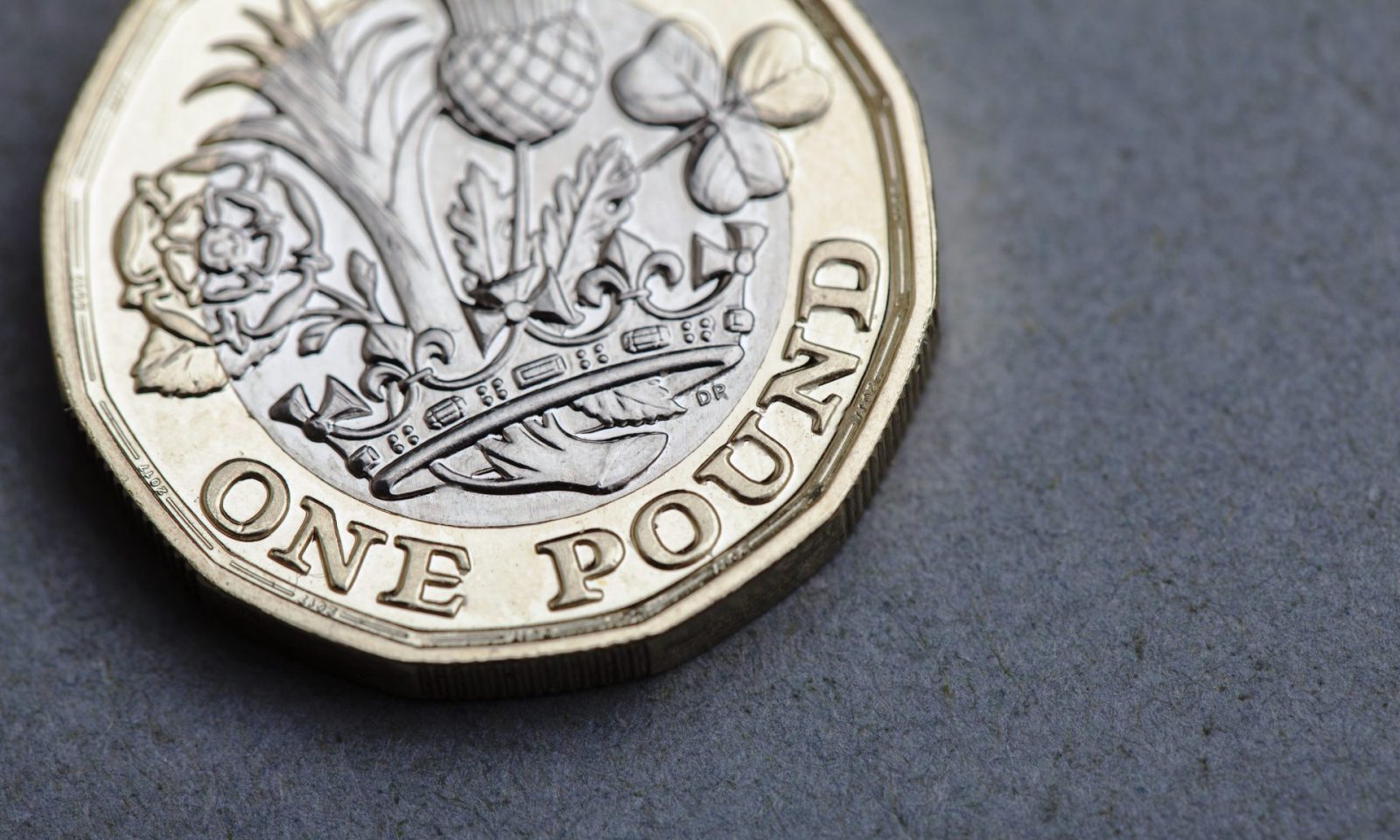 Over the last month sterling has weakened by nearly four cents against the euro and strengthened by nearly one and a half cents against the US dollar. The euro has strengthened by a similar amount against the US dollar and is clearly in the ascendancy with better eurozone economic data flowing and political uncertainty receding. Yesterday's data flow did little to change the trend.
With the Bank of England raising its inflation forecast last week, it was expected that inflation would tick slightly higher to around 2.5%. However, figures released yesterday showed it actually jumped to 2.7% from 2.3% in March – the fastest rate of increase in almost four years.
The pound responded by pushing a little higher, but it was short-lived and before long it fell back. Perhaps those who forecast a long-term weakening of the pound were right.
GBP: UK inflation continues to edge higher
Sterling started the day on the front foot as the inflation figures were announced. After last week's quarterly inflation report it was already expected that the reading would push higher but the jump to 2.7% surpassed expectations.
Initially, sterling strengthened because under normal market conditions higher inflation would point to a rate hike. But we don't work in normal market conditions.
Once markets remembered we might find the economy at record low levels for some time it soon pulled back. In addition, the other form of inflation (retail price index) pushed to 3.5%. This is significant as a lot of price hikes are linked to this reading – for example, season travel tickets increase by RPI plus 1%. This number is historically higher than the headline inflation number.
In the meantime, the UK general election debate continues with the release of Labour's manifesto which includes a plan to raise £48.6 billion in tax. Interestingly, they will refuse to leave the EU with no deal in place.
Today's employment data has even more emphasis on it following the higher rate of inflation. The key number under the microscope will be average earnings which tracks salary inflation over the past three months. This is expected to nudge higher to 2.4% but the gap between inflation and average earnings will widen.
EUR: euro breaks through psychological levels
The euro has risen by 1% to its highest level since the US presidential election in November 2016, following negative Trump-related headlines. The Washington Post published an article that said Trump had shared classified material with Russia's Lavrov – material that had been passed on by a partner who had not given permission.
President Donald Trump has defended his 'absolute right' to share information. Regardless of the context of the information shared, it was, yet again, an unconventional act for a President and maintains the cloud of uncertainty surrounding him.
In addition, the single currency traded higher on its own merit. Germany's ZEW survey rose to its highest level since July 2015 as investor sentiment continued to improve. It did, however, miss expectations but it is the upward trend that would have impressed.
The eurozone trade surplus jumped to €30.9 billion in March as both exports and imports signalled rising global and domestic demand.
Looking to the day ahead we have the final reading of inflation which is expected to remain steady.
USD: Trump leaks information as dollar weakens
Donald Trump had another major impact on the currency markets yesterday, with the US dollar driven down against a basket of currencies on the back of news that the President had shared highly classified information with Russia's foreign minister.
The dollar fell to its weakest level against the euro since Trump's election in November whilst staying in a narrow range against a weaker sterling. Lawmakers in the US are understandably alarmed by today's reports which Trump is not denying, especially given the recent shock firing of former FBI Director Comey.
Housing data out of the US didn't do much to help the US dollar, with weaker-than-expected figures suggesting the market was starting to slow down. On a brighter note, US industrial production data showed a rise at the fastest pace for three years.
The day is fairly light in terms of economic data, with only the oil inventories set for release. However, economic data of late has not been the main factor driving price action. The current dollar trend has been lower and the market will be keen to see where it closes as key psychological levels are being broken.
The remainder of the week is also quiet in terms of economic data, with only the jobless claims on Thursday to note.
For more on currencies and currency risk management strategies, please get in touch with your Smart Currency Business trader on 020 7898 0500 or your Private Client trader on 020 7898 0541.