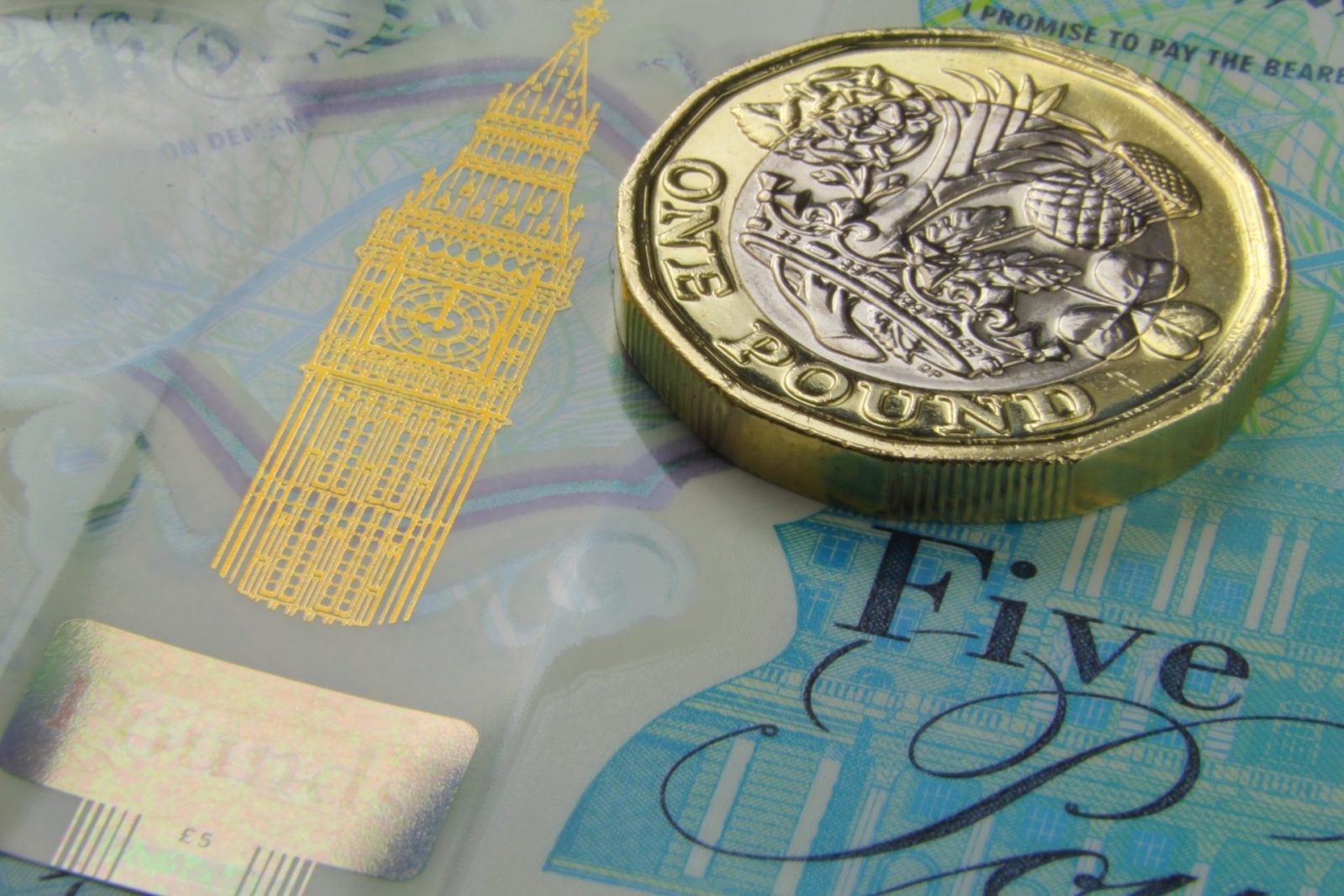 On Friday, sterling enjoyed a positive end to a week in which it just about held its own. The truth is, it is not altogether certain why the pound made gains against the euro and US dollar for, while UK industrial output and manufacturing expanded in January, it was by less than expected. In addition, we also saw that UK construction output shrank by 3.9% – the ninth month in a row that the construction industry has contracted.
Over the pond, non-farm payrolls absolutely smashed forecasts which is normally received extremely positively by investors. A total of 319,000 jobs were added in February which was significantly better than the 200,000 that the market had expected. Still, the dollar weakened, which must surely have been linked to slowing wage growth. The figure slipped to 2.6% in February from 2.8% in January (it was expected to remain the same), but it is still slightly odd that the dollar fell against the pound as much as it did.
We often speak of the political and economic uncertainty that has become an ever-present factor of today's world, but when the data comes in and the subsequent movements surprise…well, that's a whole other layer of uncertainty that is arguably even more difficult to anticipate. That is why incorporating risk management strategies into your business is crucial – it doesn't matter what happens from one day to the next if you have the correct hedging products in place. Speak to a member of our team today who will gladly discuss your business's requirements and provide guidance tailored to you.
All in all, last week was a very hectic one. Cohn resigned from the Trump administration which prompted trade war fears; Trump pushed ahead with his tariff plans; the Brexit impact assessments were published; the European Central Bank dropped its pledge to increase quantitative easing; and Trump and Kim Jong-un are set to meet. We are living in turbulent times right now.
This week begins quietly enough, but tomorrow we will see the UK's Spring Budget 2018 and the US inflation rate for February. On Wednesday we will see the German inflation rate, while Friday sees the eurozone's inflation rate. The question is whether the figure will get nearer to the ECB's target of 2% or fall back further as expected?
GBP: UK construction contracts for ninth consecutive month
The main highlight of last week was the publication of the Brexit impact assessments, which showed that the UK economy will likely take a hit irrespective of which scenario plays out. We will be in for a choppy time over the coming years if the assessments prove accurate. On Friday we saw some faintly underwhelming data with the release of construction, manufacturing and industrial production data.
Manufacturing grew by 0.1% in January against an expectation of 0.2%, while across the year industrial production hit 1.6% against an expected 1.8%. Still, let's be thankful for small mercies – at least both grew. Alas, this wasn't the case for the construction sector which contracted for the ninth month in a row. That's rather alarming and is largely down to an unexpected decline in housebuilding. Let us hope it picks up before long. In addition, the UK's balance of trade deficit widened by £600 million to £3.074 billion in January.
It is an extremely quiet week for UK economic data overall, although we will see the Spring Budget 2018 tomorrow which should give us more than enough to think about.
EUR: German trade surplus increases to €17.4 billion
The main release for the eurozone on Friday was the German balance of trade report, which showed the trade surplus increased to €17.4 billion in January from €14.6 billion a year ago. In total, exports rose by 8.6%, while imports grew by 6.7%. Staying in Germany, industrial production surprisingly declined by 0.1% which was some way below the 0.5% growth expected.
Like the UK, it is a quiet start to the week, but we will see the German inflation rate on Wednesday, as well as the eurozone's industrial production and unemployment figures for January. Finally, on Friday the eurozone inflation rate will be released and we'll also see year-on-year wage growth figures for the fourth quarter of 2017.
One thing we want to draw your attention to is the suggestion that there could be a duel currency scheme in Italy before long. Rather than replace the euro, the idea is to introduce a new currency that works alongside the euro and, if it proves successful, then it might be possible to convince the Italian public that exiting the euro isn't such a bad idea. Definitely something to keep your eye out for in the future.
USD: non-farm payrolls good, wage growth bad
The key release on Friday was the non-farm payrolls data which came in way above expectations by hitting 313,000. The figure had been expected to hold steady at 200,000 so it really was quite impressive. Indeed, it is the highest increase in payrolls since July 2016.
However, wage growth was slightly disappointing and was the most likely reason for a weakening dollar. Wages had been expected to grow by 2.8% but the figure was actually 2.6%. Across the whole year, average hourly earnings grew increased by 68 cents.
On Tuesday we will see the inflation rate for February which is expected to nudge up slightly from 2.1% to 2.2%, while Wednesday brings the retail sales data for February. On Thursday we will see initial jobless claims up to 10 March 2018, followed by the University of Michigan's consumer sentiment on Friday. We will also see the industrial and manufacturing production figures.
For more on currencies and currency risk management strategies, please get in touch with your Smart Currency Business trader on 020 7898 0500 or your Private Client trader on 020 7898 0541.