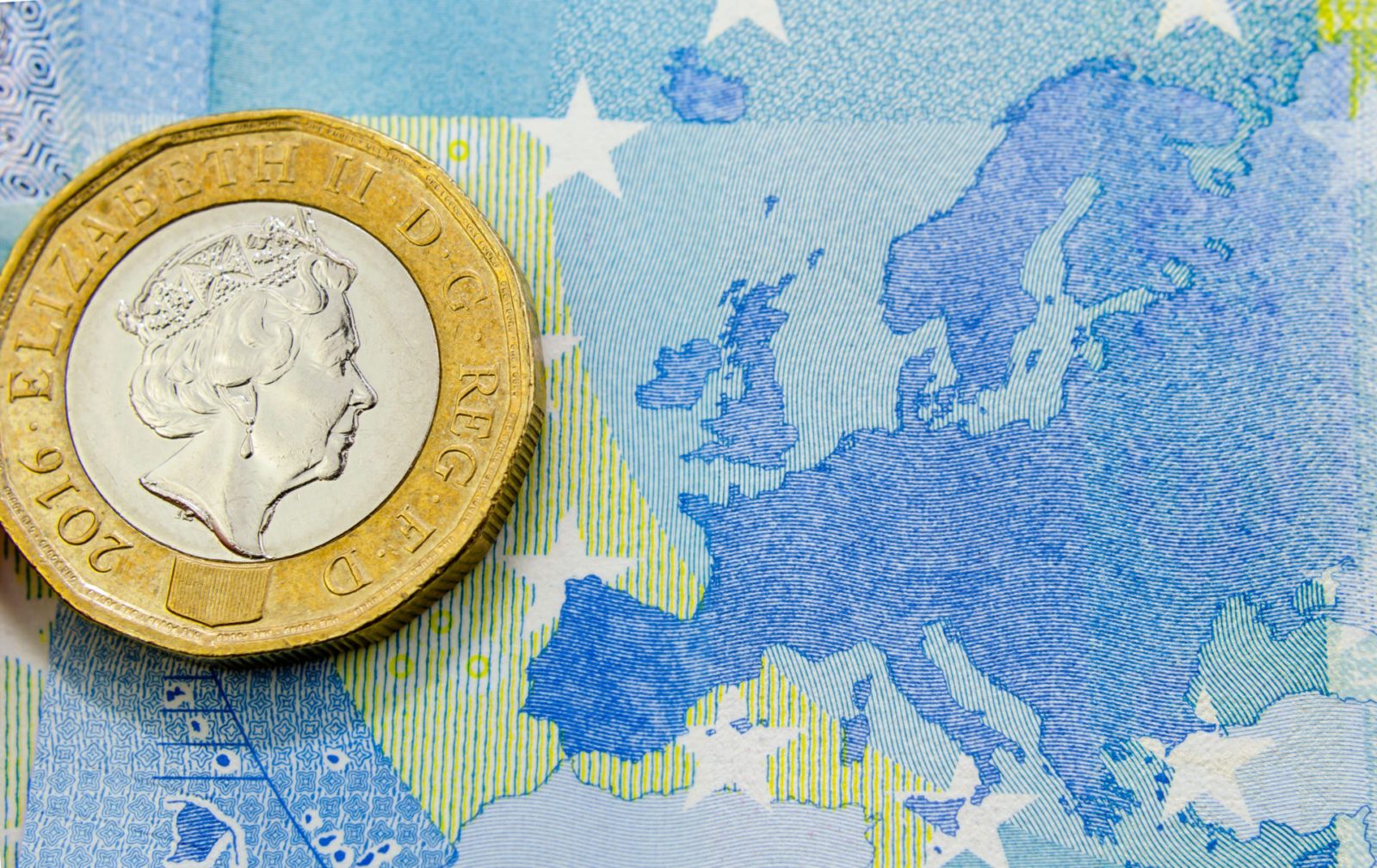 Sterling has lost a little ground this morning to worries over trade talks after chief Brexit negotiator, David Frost, made a speech in Brussels yesterday. However, it still remains at strong levels against the euro and the dollar.
Today is light on economic data: British unemployment figures are expected to show little change, but we might see a small drop in earnings. It's just as mixed for the EU, with German economic sentiment figures expected to drop, and Eurozone-wide figures to rise.
Due to yesterday's public holiday, we saw little movement in the US, although the dollar is still strong due to its safe-haven status in the midst of coronavirus worries.
Yesterday was quiet start to the week, but that won't last. Make sure to secure yourself a fixed rate with a forward contract to protect your business for up to two years from exchange rate fluctuations. Speak to your Business Trader on 020 7898 0500 to get started today.
GBP: Sterling wobbles on trade talk headlines
Sterling has lost some ground against the euro and the dollar this morning due to trade negotiation headlines, however, it still remains close to pivotal levels. French Foreign Minister Jean-Yves Le Drian said that the two sides would "rip each other apart" as they strove for advantage in the negotiations. He also said it would be tough for the UK to achieve its aim of agreeing a free trade deal by the end of the year.
Yesterday evening, chief Brexit negotiator, David Frost, gave more details of the UK's negotiating stance in Brussels yesterday. Frost said the UK's position is that the deal cannot include any regulatory alignment, any jurisdiction for the Court of Justice of the European Union over the UK's laws, or any supranational control in any area.
This morning, UK Unemployment Rate data will be released for December. It's expected to stay the same at 3.8%, whilst Average Earnings are expected to have decreased slightly.
EUR: Euro low on mixed data forecasts
The euro regained some of its ground against sterling yesterday, but dropped to a near 3 year low against the dollar this morning ahead of today's economic releases. Expectations are mixed; although the eurozone as a whole is forecast to show an increase in economic sentiment, Germany's is expected to drop.
Concerns over the upcoming trade talks continue, with France's Foreign Minister Jean-Yves Le Drian saying that the two sides would 'rip each other apart.'
The European Union is also facing internal problems, with its budget proposals criticised by the so-called 'Frugal Four' (the Netherlands, Denmark, Sweden and Austria). The four issues a statement saying that they would not back the proposed target, which would 'increasingly' put the 'financial burden of the union…on the shoulders of a small number of member states'.
USD: Dollar strong as safe-haven demand continues
The dollar was strong against the pound the euro yesterday, possibly due to continued safe-haven demand due to the coronavirus and a strong US economy. Despite reports that the number of cases have fallen, the World Health Organisation have warned that "every scenario is still on the table" in terms of the epidemic's evolution.
Technology giant Apple announced overnight that it is likely to miss its Q1 targets for this year because of the reductions in production and supply of parts caused by the coronavirus situation in China.
After a US holiday yesterday, today is light on data, but there will be a speech from Federal Reserve Official Neel Kashkari.
For more on currencies and currency risk management strategies, please get in touch with your Smart Currency Business trader on 020 7898 0500 or your Private Client trader on 020 7898 0541.