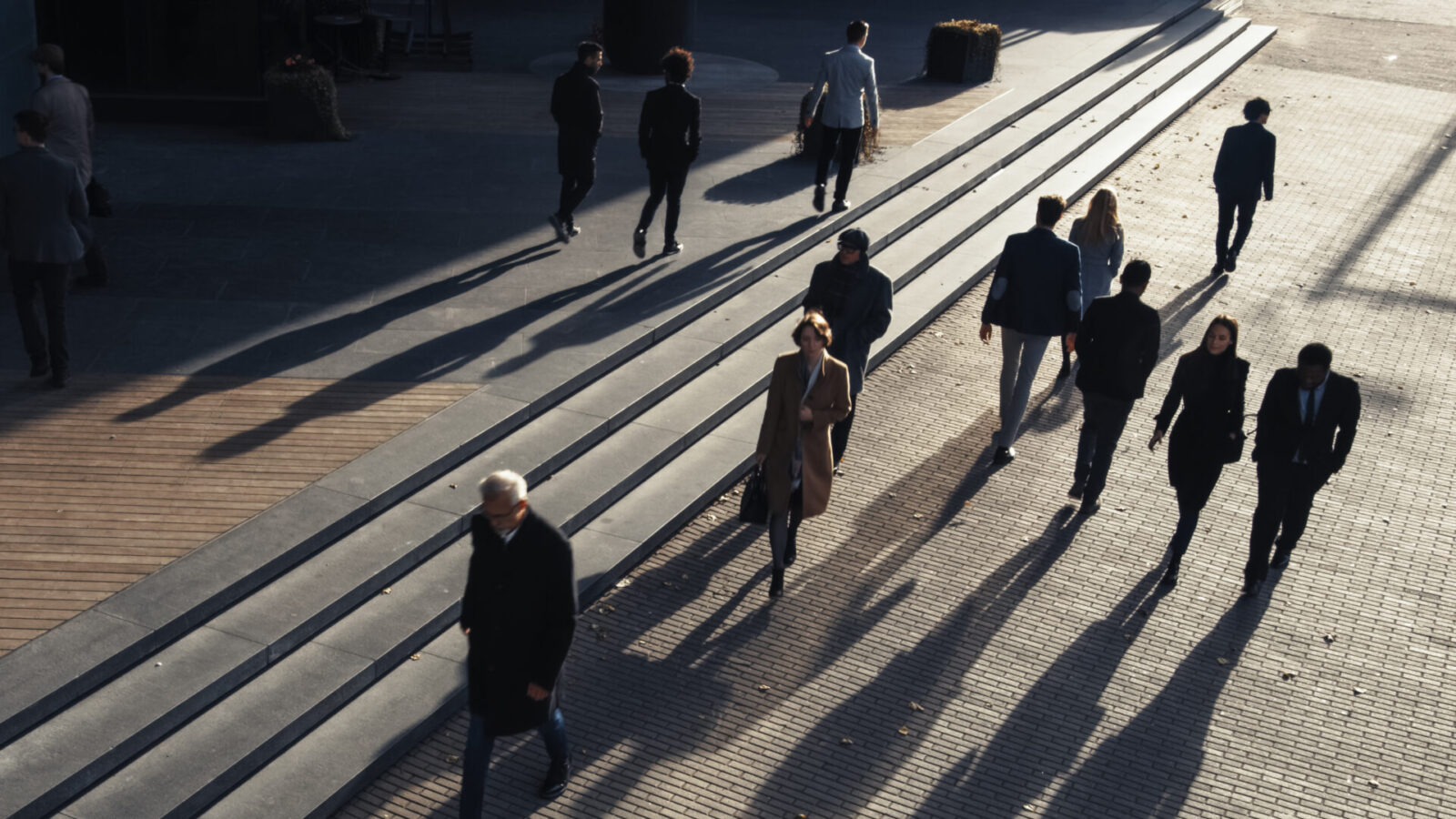 The over 50s are returning to the workplace, but are City jobs going to New York?
A mixed day for sterling yesterday as it managed to avoid further falls against the euro, while slipping further against the US dollar before recovering somewhat in the afternoon and evening.
Yesterday saw largely negative economic data emerging from the eurozone, including inflation rising again, and faster than expectations in some countries, which prompted ECB chief Christine Lagarde to say that a 50 basis point rate hike was still on the table at the next ECB meeting in a few weeks. She said: "We still have to pursue higher interest rates, we don't know the peak yet." However, there was also slightly disappointing unemployment data, so the ECB continues to face a balancing act.
There was little data in the UK, however there was further hope that the UK will avoid a deep recession. The Bank of England's chief economist Huw Pill noted that the economy looks to be doing better than expected: "[Survey indicators] have surprised to the upside, suggesting that the current momentum in economic activity may be slightly stronger than anticipated."
Another indicator that will please the Chancellor is evidence from the Institute for Fiscal Studies (IFS) that the over-50s are returning to the jobs market. Nearly 200,000 people aged 50 to 64 moved back into the jobs market in the final quarter of 2022. "If 'unretirements' continue, this could ease pressures on the labour market," said Xiaowei Xu of the IFS. "But if the return is triggered by the cost of living crisis, it is no cause for wider celebration – it is a response to people becoming poorer."
A worry for the UK's hopes of becoming a post-Brexit science and tech superpower has been the threat of large companies choosing to list in New York rather than London. Two more to choose New York over London are Arm Holdings, a British microchip designer, and CRH, the buildings materials group.
In UK politics, Labour leader and currently leading the polls to be next prime minister, Sir Keir Starmer has appointed Sue Gray (the civil servant leading the 'party-gate' investigation) to be his chief of staff, much to the fury of Boris Johnson supporters.
Make sure any upcoming transactions are protected against the risks of sudden market movements. Secure a fixed exchange rate now with a forward contract; call your Business Trader on 020 3918 7255 to get started.
GBP: Sterling fights back from losses
A mixed week for the pound has seen rises against some currencies and falls against others. The larger losses have been recorded against the euro and US dollar, but there was some relief yesterday.
In a quiet week for UK data, sterling's fortunes have largely been dictated by external data, such as eurozone inflation, which strengthened EUR and overshadowed positive news for UK-EU relations  from the Windsor Framework Agreement.
Shortly we'll see a final reading for S&P PMI, following fireworks from the flash reading. Next week starts quietly too, but we will see GDP data at the end of the week.
GBP/USD past year
EUR: Euro sits on the week's gains as inflation rises
A quiet sort of day for the single currency yesterday saw little movement. This comes after a positive week that's seen growth of between 0.60% and 1.60% against most currencies, with the notable exception of USD.
Inflation remains the main cause of the euro's success. While fast rising prices are a problem for the economy and society, they do tend to support the currency because the central bank has to raise interest rates to beat them. Yesterday's data showed inflation of 8.5%, which is a small drop from last month but still worse than expected. Core inflation, taking out food and fuel, was just 5.6%, but this was even worse than last month.
This being far above the 2% ECB target, it was no surprise to see Christine Lagarde, ECB chief, saying that a 0.5% rise in interest rates is likely later this month.
Good news so far this morning has been Germany's trade balance, which increased to €10.8bn, and we will shortly hear a flurry of final readings for February's PMI and GDP across Europe.
USD: Jobs data aids positive end to dollar's week
Despite slipping yesterday, the greenback ends the week up on most of its rivals compared to last Friday, including gains of over 1% against AUD, NOK and JPY. There has been little progress against the euro or sterling overall, however.
Yesterday saw a lot of lower-level data, but including positive news on US jobs, with weekly jobless claims falling. Later this afternoon we'll see ISM Non-Manufacturing PMI, which is expected to be around 54.5.
There will also be plenty of speeches from members of the Fed's interest rate-setting panel the FOMC. Both of these could be market-moving.
For more on currencies and currency risk management strategies, please get in touch with your Smart Currency Business trader on 020 3918 7255 or your Private Client trader on 020 7898 0541.