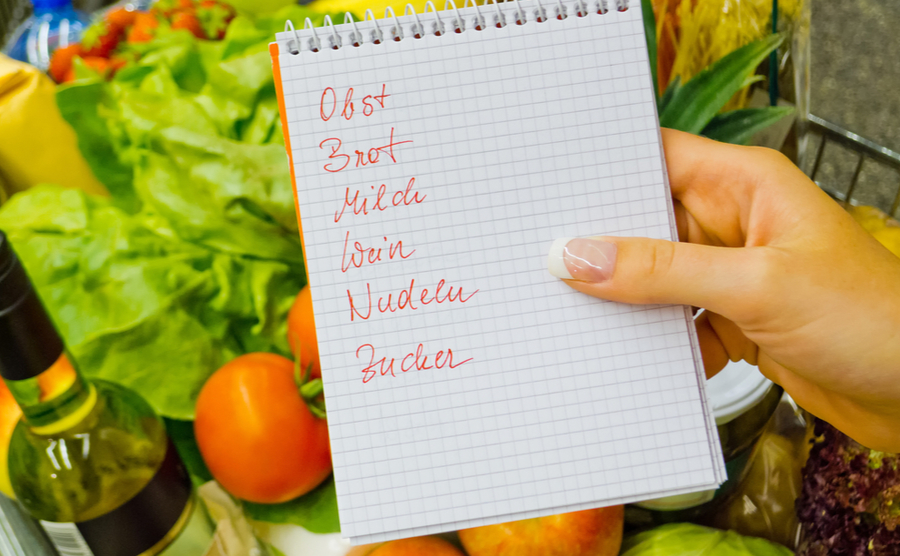 German retail sales fell at the fastest rate since records began
Sterling has bounded into August close to its highest rate against the euro since April and against the US dollar since late June.
The Bank of England (BoE) Monetary Policy Committee (MPC) will be meeting on Thursday to set a new interest rate – or, less likely, to stick with the current 1.25% – so we could well see some market movement around there.
In UK politics, Tory leadership contender Liz Truss appears to have opened up a clear lead on Rishi Sunak, with high profile former opponents Penny Mordaunt and Tom Tugendhat coming out in support of her.
In the business news yesterday, PMI data from East Asia was disappointing, with Japan's at a 10-month low, South Korea's down to 49.8 (anything below 50 is a contraction) and China's manufacturing PMI at 50.4 against an expectation of 52.
Europe did not fare so much better, with a dismal July extending into an anguished August. German retail sales were well below expectations at -8.8% year-on-year, their fastest contraction since records began. French, Italian and German manufacturing PMI was all below 50, while the UK's was 52.1.
Apart from the BoE decision, it's a relatively quiet week for data in the UK, but this morning we've heard from the Nationwide Building Society that UK house prices rose by just 0.1% in July to a lower-than-expected 11% year on year. On the other hand, data from a leading property portal shows that demand for homes is still at 25% above the five year average.
Make sure any upcoming transactions are protected against the risks of sudden market movements. Secure a fixed exchange rate now with a forward contract; call your Business Trader on 020 3918 7255 to get started.
GBP: Pound strengthens ahead of BoE decision
The pound strengthened against the euro early yesterday, coming close to breaching last week's 12-week high before slipping back by around half a cent by this morning. The trend was similar against the US dollar.
Data from the UK was mixed yesterday, but the final reading for S&P Manufacturing PMI in the UK at 52.1 was well above that of most of the UK's European rivals, which all showed a contraction to below 50.
With the BoE deciding where to move on interest rates this week, there could well be market movement.
In the meantime, the markets could be swayed by the promises from rival Tory leadership candidates (including hints from Liz Truss that she would like to take more control of interest rates from the independent Bank of England).
GBP/USD over past year
EUR: Euro wavering in the face of poor PMI
The euro has been unable to establish any clear direction against the pound over the past week, having declined fairly sharply the week before.
So far this morning the euro has weakened against the US dollar by 0.3%, losing almost all of the gains it made yesterday.
The past couple of days we've had unemployment data from the eurozone, coming in overall at 6.6%, in line with expectations. In Spain there was a significant drop in unemployment claims, with 41,000 fewer unemployed, to the lowest level since the 2008/9 financial crisis.
However, other industrial data yesterday was disappointing, including manufacturing PMI in France, Italy and Germany at respectively, 49.5, 48.5 and 49.3, and across the eurozone as a whole at 49.8.
Tomorrow there will be a mass of data, covering services PMI, retail sales and the German balance of trade.
USD: Dollar recovers in early trading
After taking a bit of a dive yesterday, the US dollar has recovered against both the euro and the pound this morning.
Yesterday's economic data showed ISM Manufacturing PMI slipping a little lower than June, but nevertheless beating expectations of 52 to show 52.8.
Later today we'll get an insight into US employment prospects with JOLTs Job Openings, and then ISM Non-Manufacturing PMI on Wednesday. On Thursday, Balance of Trade data and Unemployment Rate are also due to be released and on Friday Unemployment Rate for July will also be released.
For more on currencies and currency risk management strategies, please get in touch with your Smart Currency Business trader on 020 7898 0500 or your Private Client trader on 020 7898 0541