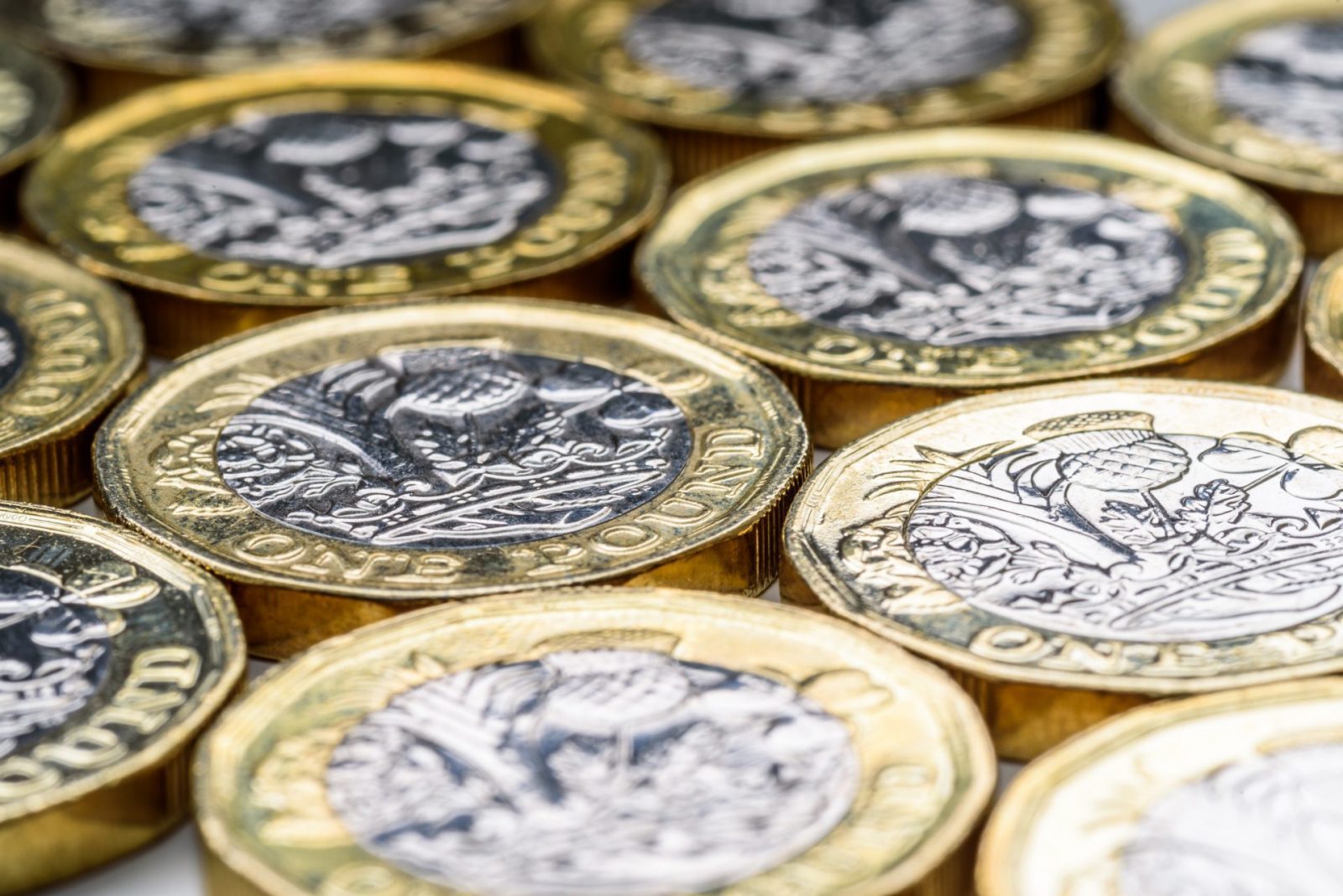 Sterling lost some ground against the euro and the US dollar yesterday, but over the last two weeks it has strengthened significantly against the dollar and, to a lesser extent the euro. Was yesterday's weakening a breather before it strengthens once more, or the beginning of sterling weakness?
Meanwhile, all eyes were on the European Central Bank's press conference for clues on whether there would be any change to their bond-buying programme. President Mario Draghi had previously made it clear that the central bank would halve its commitment from €60 billion a month to €30 billion from January 2018. However, minutes from a mid-December meeting suggested it was possible there would be an adjustment.
It wasn't to be as interest rates were kept on hold (as expected), and Draghi reaffirmed that the net asset purchases would, for now, run until at least the end of September 2018. The ECB did say they were prepared to extend and/or increase this commitment if they felt it necessary in the future. Draghi also stated that he wasn't all that surprised at the recent dollar weakness, given the eurozone's consistently strong performance; that should help support the euro for some time.
Today we have the UK's GDP growth rate for the fourth quarter of 2017 which will give us a real indication of how well the economy performed towards the end of last year. We will also see the same release for the US. It will be interesting to see how the two compare and how that affects movements between sterling and the dollar.
Our quarterly forecasts would be selling like hotcakes if we were selling them, but we're not. They're completely free to download and contain kernels of information that help demonstrate how important currency risk management is to UK businesses. Curious, to look at recent movements, especially between the pound and dollar, and see how they match up with the one-month predictions from some of the world's major banks. One wonders how many saw this recent volatility coming, at least in the short-term.
GBP: the pound climbs to another fresh high before slipping back
Another day, another fresh high for sterling against the dollar. At one point it was at $1.43 before falling back once more and rather surprisingly ended up weakening. 2018 has been nothing if not volatile.
The main release was the mortgage approvals for December which came in below expectations but were still relatively healthy. However, the main talking point centred on UK and US relations, with reports that the two countries are finalising the detail of a Trump visit to Britain before the year is out. Trump had previously said he would not be paying us a visit, so one wonders what has changed. I get the impression the UK public's perception hasn't, but May and Trump sat together, with the 43rd President of the United States saying America loved our country. Brings a tear to the eye.
Today's main release is the UK's GDP growth for the fourth quarter of 2017 and this could impact on GBP/USD movements, especially as the US will also release their GDP growth rate for the same period.
EUR: Draghi reaffirms net-asset purchase commitment
It was a bit of a strange press conference from Mario Draghi yesterday, as although he reaffirmed the ECB's commitment to purchasing €30 billion of bonds each month until at least September 2018, he didn't talk the euro down as much as he has done in the past. Indeed, he expressed no surprise of recent euro strength against the dollar as the eurozone's economic recovery has been shown to be in full flow for an extended period of time.
It was a good day for the euro, as it strengthened against sterling and the dollar, even climbing above the psychological barrier of $1.25 at one point. It did sink back below that level, but another move north of that is entirely possible.
German consumer confidence for February came in above expectation at 11.0 (it had been predicted to hit 10.8), while the German IFO business climate figure was 117.6 against an expectation of 117.1. It is a quiet day for the eurozone today and attention will be directed to UK and US GDP figures and Trump's Davos speech.
USD: Trump's message is one of peace and prosperity apparently
2018 has not been all that great for the greenback, but Steven Mnuchin would no doubt welcome this, if his speech on a soft dollar being good for the US economy is anything to go by.
I'm not altogether sure of what Donald Trump would make of that, but perhaps we will know more later today when he delivers his speech at the Davos Switzerland World Economic Forum. He arrived yesterday, held talks with Theresa May, told the world America loves the UK, and promised 'tremendous' trade boost with the UK.
Like the UK, the US will see its GDP growth rate figures for the fourth quarter of 2017. Any major disparity between the two could lead to further volatility between the pairing. It promises to be a fascinating day whatever happens.
For more on currencies and currency risk management strategies, please get in touch with your Smart Currency Business trader on 020 7898 0500 or your Private Client trader on 020 7898 0541.