Sterling may react to today's Supreme Court announcement
By Smart Currency January 24th, 2017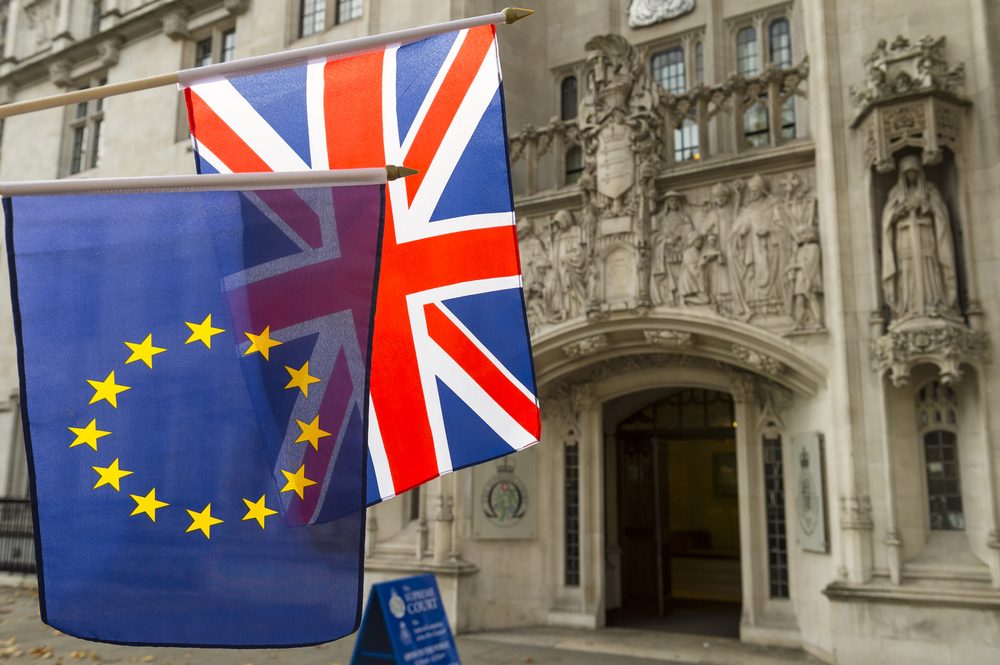 The long-awaited Supreme Court ruling on who can trigger Article 50 is out today. Before we look at movements in the pound, euro and dollar, let us give you a quick update on our partner charity Solidarity Sports.
We've been supporting Solidarity Sports, a charity that helps disadvantaged children locally, for quite a while now. This month we treated the children to a trip on a speedboat – sightseeing along the River Thames. If you would like to learn more about our charity work visit our web page!
Now back to our currency news.
GBP: all eyes on Supreme Court ruling
There were no data releases of note yesterday but sterling pushed to a fresh five-week high against the US dollar. Sterling is still benefitting from Prime Minister Theresa May's speech last Tuesday, which provided more clarity on the government's Brexit plans.
The main reason for yesterday's strengthening against the dollar was the dollar weakening though. This was driven by President Donald Trump talking about renegotiating long-established trade agreements and other protectionist measures.
At 9.30 this morning the Supreme Court will announce whether the government can trigger Article 50. It's expected that May will suffer defeat and be forced to seek the parliament's approval. As May announced last Tuesday that she'd let parliament vote on her Brexit plans anyway, this is less significant now.
However, there are important nuances. The whole process could be delayed if the devolved governments get a say in the matter as Scotland and Northern Ireland voted remain.
EUR: euro continues to show strength
As for data on Monday, European consumer confidence figures were worse than expected and short-term French bond sales remained largely unchanged. Despite the lack of data, the euro markets were still rumbling from the close of last week and we saw continued euro strength against the dollar. The single currency held steady against the pound.
Today we'll see a raft of Purchasing Manager Indices, with France and Germany joining the Eurozone in releasing data for the manufacturing and services sectors as well as a composite figure. This data is seen as a forecast for the strength of an economy. Therefore, any unexpected results could cause movement in the euro as investors reassess the strength of the European economy. All the figures are expected to show growth and the German data is expected to be the strongest.
USD: dollar down in Trump's first week as President
Trump has given the markets plenty to worry about. He's announced that he wants the US to withdraw from the Trans-Pacific Partnership (TPP), a trade deal which covers 40% of the world's economy, and he's already targeted ObamaCare.
Data-wise, this week will be fairly quiet, until Friday when the Gross Domestic Product figures for the fourth quarter will be released. Forecasters expect a 2.2% advance for the fourth quarter, down from the 3.5% in the third quarter.
Overall, this suggests that the US economy grew by 1.6% in 2016, which is down from the 2.6% in 2015. This could further weaken the dollar.
For more on currencies and currency risk management strategies, please get in touch with your Smart Currency Business trader on 020 7898 0500 or your Private Client trader on 020 7898 0541.