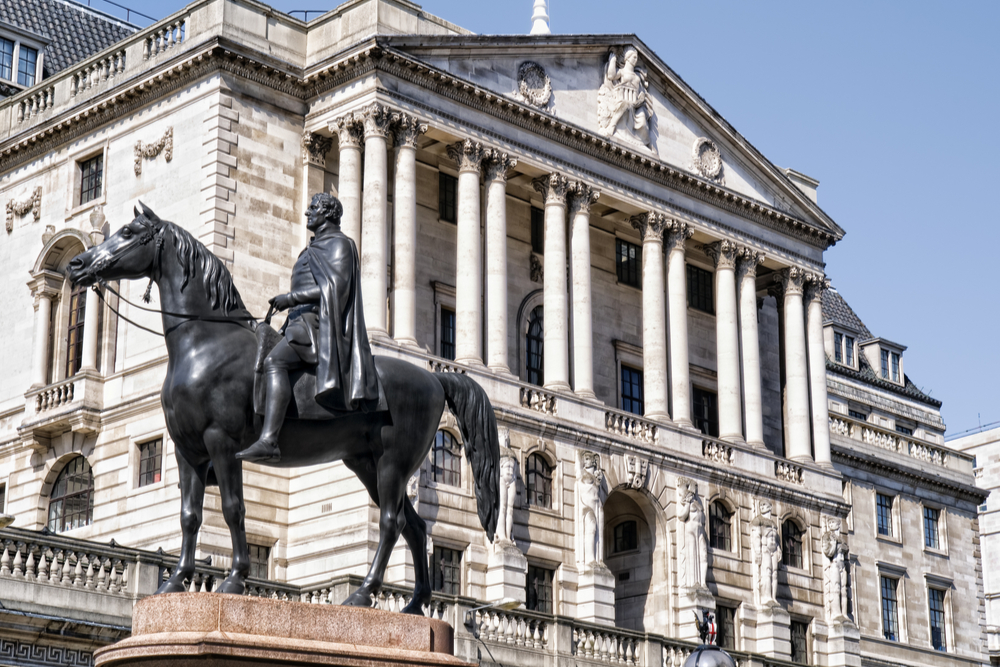 The Bank of England is to decide its interest rate on Thursday.
Newspaper allegations surfaced over the weekend claiming that former prime minister, Liz Truss's phone was hacked by suspected Russian agents. This was said to have happened while Truss was foreign secretary. A Labour party spokesperson said the reports have raised "immensely important national security issues".
Markets can expect a fair number of data releases from the UK this week. Today, Nationwide's annual housing prices will be released at 11pm. In September, the house price index increased 9.5% year on year but is expected to fall gently to 9.2% in tonight's release.
If you know anyone who would benefit from Smart's service, make sure you refer them to us before December 2nd. When you do, you will receive a £200 Amazon voucher and also be entered into our £2000 prize draw (to spend on a work event of your choice). Make your referral here.
On Thursday, the Bank of England will announce its latest interest rate decision.
Over in the eurozone, Russia has pulled out of a deal with Kyiv which allowed Ukrainian grain to be exported out of its southern ports. The deal was backed by the UN, and with Russia now suspending the deal, threats to deepen the global food crisis continue.
Tuesday is a big data day for the US with numerous releases scheduled in. Key data to watch will be America's JOLTs data and ISM manufacturing PMI both at 3pm, while the Dallas Fed services index will be released at 3:30pm.
Make sure any upcoming transactions are protected against the risks of sudden market movements. Secure a fixed exchange rate now with a forward contract; call your Business Trader on 020 7898 0500 to get started.
GBP: Sterling at a two-month high against euro and dollar
After shooting up against the euro at lunchtime on Friday, the pound maintains those gains into this week. Sterling also starts the week stronger than the dollar compared to this time last Monday.
Later this week markets will see whether sterling maintains its gains as the Bank of England will decide on its latest interest rate this Thursday. It is forecast to raise to 3% and if it does, this will be the 8th consecutive rate hike, pushing borrowing costs to the highest in 14 years.
GBP/USD over the past year
EUR: Eurozone annual inflation expected to soar
Annual GDP growth rate will be released at 11am today. In the second quarter of 2022, the eurozone economy grew 4.1% year-on-year (YoY). Although this was higher than the second estimate of 3.9%, this pointed to the slowest growth in three quarters.
This morning markets are expecting YoY GDP to come in at 2.5%.
The eurozone's core inflation YoY data will also be released at 11am. In the previous data release, the annual inflation rate was revised slightly down to 9.9% from a preliminary estimate of 10.0%, and is expected to climb to 10.4% today.
USD: dollar still weaker than sterling and euro
The dollar is still weaker than both sterling and the euro this week following the recent recovery sterling has made in the wake of Truss's resignation.
Key data to watch out for will be the ISM manufacturing PMI for October and JOLTs job openings for September, which will both be released tomorrow afternoon.
The number of job openings in the US dropped to 10.1m in August (the lowest number since June 2021). Those figures were below market expectations of 10.775 million increase, but still above pre-pandemic levels, suggesting the demand for workers in the US remained strong. Job openings for September are expected to increase gently to 10.2m.
For more on currencies and currency risk management strategies, please get in touch with your Smart Currency Business trader on 020 7898 0500 or your Private Client trader on 020 7898 0541.