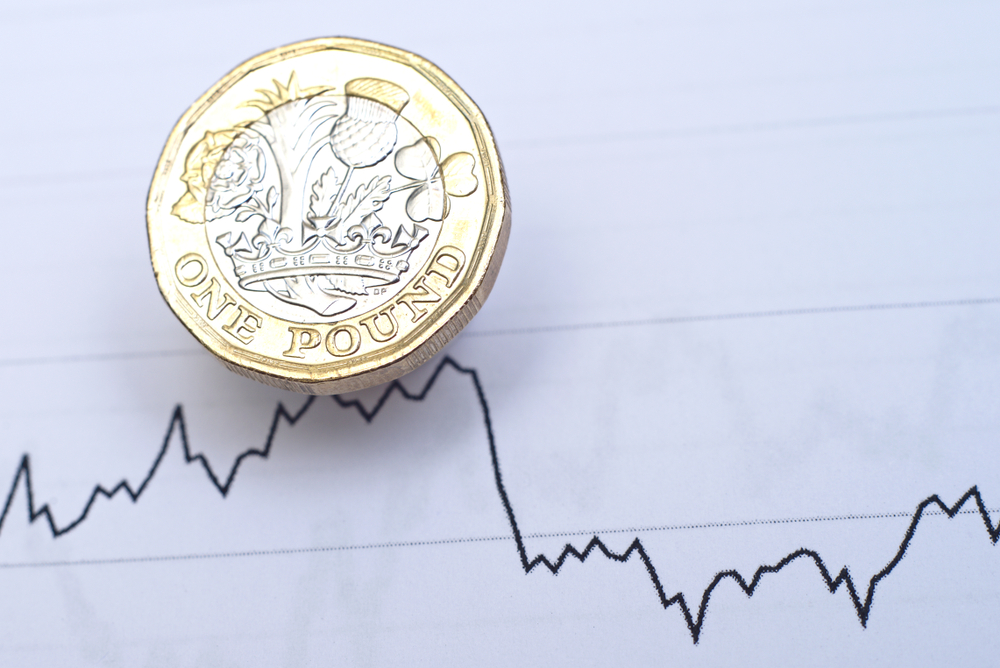 The pound is down against the euro and remains largely unchanged against the US dollar
Yesterday the pound experienced its biggest one-day loss in over a month after UK inflation slowed faster than expected in June.
Sterling lost just over 1% against the euro and close to 1.3% against the US dollar. The pound has regained some of these gains this morning but remains lower than yesterday's open.
Following UK inflation data, economists warned of a 'tough' and 'scary' time ahead for UK households as prices continue to rise despite falling inflation.
London stock the FTSE 100 reported its best-performing day of 2023 yesterday as inflation optimism boosted trade. The blue-chip index saw stocks rise to levels not seen since June 2022.
Chief executive of the Financial Conduct Authority, Nikhil Rathi, spoke out on how British banks are failing to efficiently pass on higher interest rates to savers. He said: "the pace has simply not been fast enough."
The consumer price inflation (CPI) rate in the Euro Area was confirmed at 5.5% in June, the lowest since January 2022, mainly down to a decline in energy prices. Off the back of this data, economists believe the European Central Bank will continue hiking interest rates over the next few months.
Over in the US, housing starts sank 8% in June, following a downwardly revised 15.7% increase in May. Building permits also lost 3.7% to 1.44 million, despite forecasts of 1.49 million.
The NatWest Sustainable Business Tracker found that small and medium-sized enterprises reported slower business growth during the second quarter of 2023.
This morning, Japan's trade figures unexpectedly shifted to a surplus of 43.05 bn from a deficit of 1,374 bn (JNY) this time last year.
The remainder of today is relatively quiet on the data front but UK investors will be gearing up for tomorrow's retail sales figures, which are expected to rise to -1.7% in June from -2.1% in May.
Make sure any upcoming transactions are protected against the risks of sudden market movements. Secure a fixed exchange rate now with a forward contract; call your Business Trader on 020 7898 0500 to get started.
GBP: 25-point rate hike expected in August
Following economists' reactions to the lower-than-expected UK inflation rate for June, investors have locked in a 25 basis-point hike from the Bank of England, which is due to announce the latest bank rate on August 3rd.
EUR: Core inflation rate rises
The core inflation rate (which excludes food and energy) rose to 5.5% in the Euro Area in June, exceeding preliminary estimates of 5.4% and remaining close to the recent peak of 5.7%.
USD: Down on the Mexican peso
After falling to a six-year low against the Mexican peso on July 14th, the US dollar picked up amid soft housing data and a lack of economic data. The rate is currently down 0.6% on the week and close to 2% on the month.
For more on currencies and currency risk management strategies, please get in touch with your Smart Currency Business trader on 020 7898 0500 or your Private Client trader on 020 7898 0541.