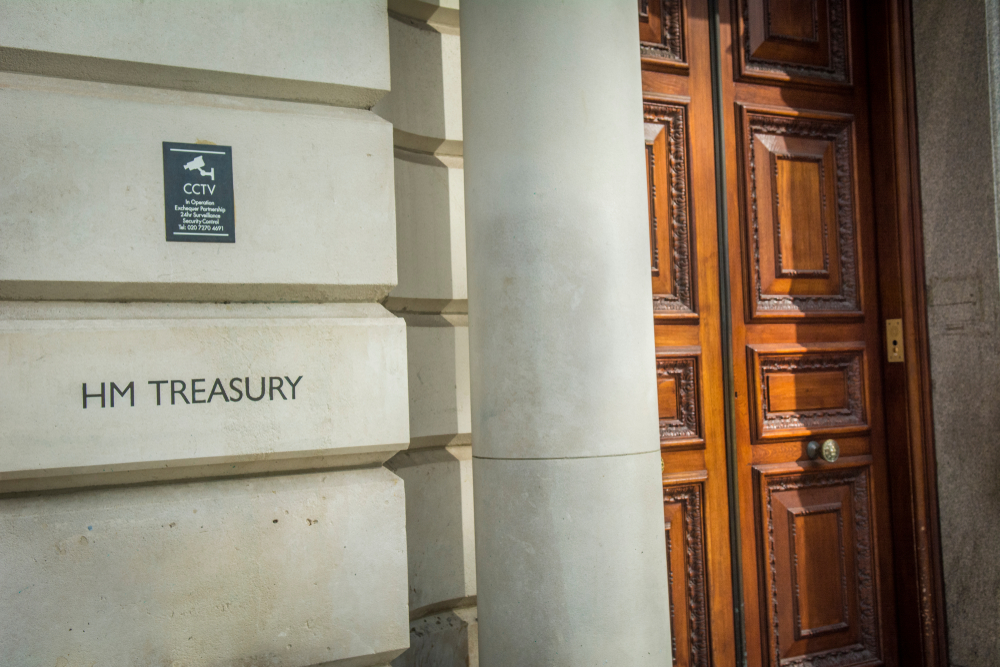 Chancellor of the Exchequer Kwarteng will return to the Treasury today
The pound surged yesterday, strengthening by between 1.3% and 2.6% against its major rivals. This comes as the Chancellor of the Exchequer makes an early return from an IMF meeting in New York amidst rumours that he is being forced to backtrack on the promised cut in corporation tax.
Download our brand-new quarterly forecast to see what the major banks are forecasting for the next three months and beyond.
There were reports that Conservative MPs will attempt to defenestrate both the Prime Minister and the Chancellor and replace them with a 'dream ticket' of Sunak and Mordaunt.
In the financial world, in the USA the core inflation rate, which takes out the more volatile energy and food costs, continued to accelerate, advancing to 6.6%. This suggest that the Federal Reserve will have to continue sharp rises in interest rates.
The boss of JP Morgan warned that the US economy was unlikely to enjoy a 'soft landing'. In economic terms this means a slowdown engineered by the central bank which doesn't result in recession. Jamie Dimon suggested that a recession was more likely, whether mild or tough.
Make sure any upcoming transactions are protected against the risks of sudden market movements. Secure a fixed exchange rate now with a forward contract; call your Business Trader on 020 3918 7255 to get started.
GBP: Sterling surges as markets force tax rethink
Sterling moved to its strongest point for over a month against the euro yesterday.
In a febrile atmosphere at Westminster, serious questions are being raised about the future of the Prime Minister and Chancellor.
Rumours are that Kwasi Kwarteng will abandon key parts of last month's mini Budget, most likely over corporation tax.
The week ends quietly for data, at least, with RICS house price balance yesterday coming in at 32% for September showing that surveyors are less optimistic about house price rises continuing.
GBP/USD past year
EUR: Euro strengthens against all but sterling
The euro had a positive day against all but the pound yesterday, gaining as much as 1% against the US dollar and Japanese yen.
There were no data surprises yesterday, with German inflation confirmed at 10%. This morning we're hearing more final readings for inflation in the eurozone, and so far German wholesale prices are at 19.9%, French inflation at 5.6% and Spanish at 8.9%, a large drop from last month's 10.5%
USD: Bear market warning for US
The dollar weakened by more than 2% against the pound yesterday, amid a more general sell-off.
It came in the wake of the general inflation rate in the US stabilising at 8.2%, the lowest rate since February. However, the core inflation rate continued to accelerate, suggesting that the Fed's aggressive monetary-tightening policy will need to continue.
Later today there will be retail sales at 1.30pm (UK time) and the Michigan Consumer Sentiment index at 3pm.
In the business news, the New York Times reports that the Biden administration has imposed tough barriers on sales of semi-conductors and chip-making technology to China, and not just from the US. It is intended to slow the advance of Chinese technology, in a new version of the trade war from the Trump era.
For more on currencies and currency risk management strategies, please get in touch with your Smart Currency Business trader on 020 3918 7255 or your Private Client trader on 020 7898 0541.