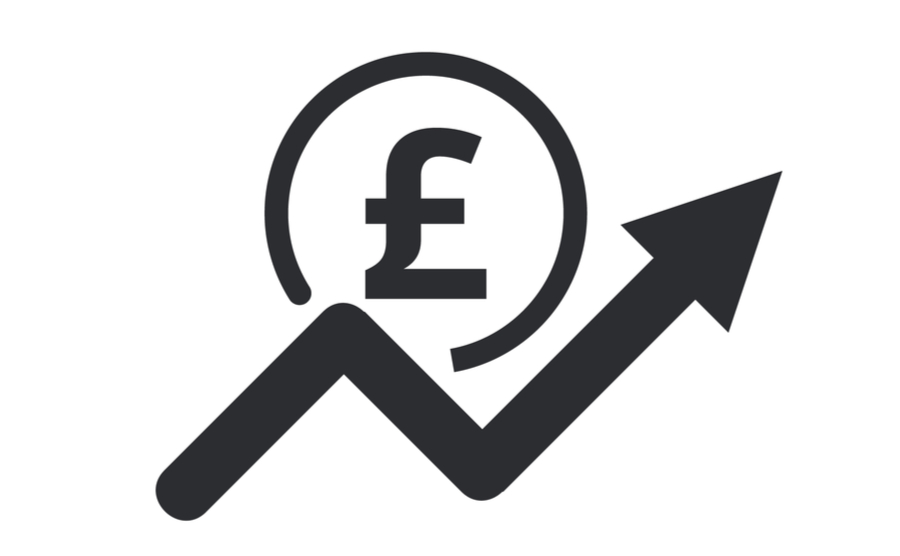 The pound strengthened yesterday
Sterling strengthened across the board yesterday, on a quiet day for data in the UK and with Labor Day in the US. This morning has been a little more lively so far, with a drop of close to 0.5% against the US dollar and a small but sharp drop against the euro.
The pound's strength yesterday appears to rest on a belief that the Bank of England will press on with interest rate increases and in an increasingly 'risk on' sentiment, which tends to favour sterling. It all follows on from the Office for National Statistics (ONS) saying on Friday that the UK economy had performed much better post-pandemic that they had originally reported.
What data there was included Germany's balance of trade falling to just under €16bn as its exports fell, especially to China, suggesting that the eurozone's largest economy is slipping back into recession. On the plus side, China's government has announced the formation of a special bureau to promote development and growth, and with trouble-shooting powers, which all helped to boost European tech stocks and the euro itself, against all but the pound.
In Spain, levels of joblessness rose unexpectedly in August. Nevertheless, Spanish unemployment is at its lowest since 2008.
Central bankers were to the fore in Europe. European Central Bank president Christine Lagarde lamented at a speech in London that in a world where attention to a screen has fallen from 150 seconds in 2004 to just 47 today, and "ECB-related tweets with negative, stronger or more subjective views are more likely to be retweeted, liked or replied to," it was hard for policymakers to get a nuanced and factual message out.
One message that did get out was the Bank of England (BoE) reporting that the effective rate on credit cards in the UK reached a record high of 20.76% in July.
A report in the New York Times found that British workers the most likely to be working from home. Brits worked on average six days a month from home, compared to 5.6 in the US, four in Germany, two in Japan and just 1.6 in South Korea. The paper's researchers speculated that the larger size of UK and US homes could be the reason, which suggest that they haven't spent much time in Britain.
Make sure any upcoming transactions are protected against the risks of sudden market movements. Secure a fixed exchange rate now with a forward contract; call your Business Trader on 020 3918 7255 to get started.
GBP: Sterling supported by rate hike hopes
Sterling continued its slow but steady rise against the euro yesterday, taking its rise close to 1% since last Tuesday and back to where it started last week against the US dollar. However, that has reversed so far this morning in early trading.
The markets are firmly backing a rate hike from the BoE this month, for all the "Table Mountain" talk from chief economist Huw Pill last week, which hinted at holding rates high but stable for a while.
Overnight we heard that retail sales in the UK grew well ahead of expectations in August and new car sales will be announced shortly.
GBP/USD past year
EUR: PMI data coming out today
It was a positive day for the single currency yesterday, strengthening against almost all major rivals apart from sterling.
Four members of the ECB's rate-setting panel were speaking yesterday, but without saying anything that particularly spooked or perked up the markets, and in the meantime the pound drifted upwards by around 0.20%.
The PMI data is coming thick and fast this morning, all final data sets and less influential than the 'flash' reading.
The big event of the week looks likely to be eurozone GDP on Thursday.
USD: Dollar loses while markets closed for Labor Day
The dollar lost out to the pound and euro yesterday.
With the US markets closed for Labor Day, traders outside the US had ample opportunity to consider the implications of Friday's surprising rise in unemployment to 3.8% and third month in a row with non-farm payrolls below 200,000.
The quiet week continues, with the highlight tomorrow being ISM Services PMI.
For more on currencies and currency risk management strategies, please get in touch with your Smart Currency Business trader on 020 3918 7255 or your Private Client trader on 020 7898 0541.