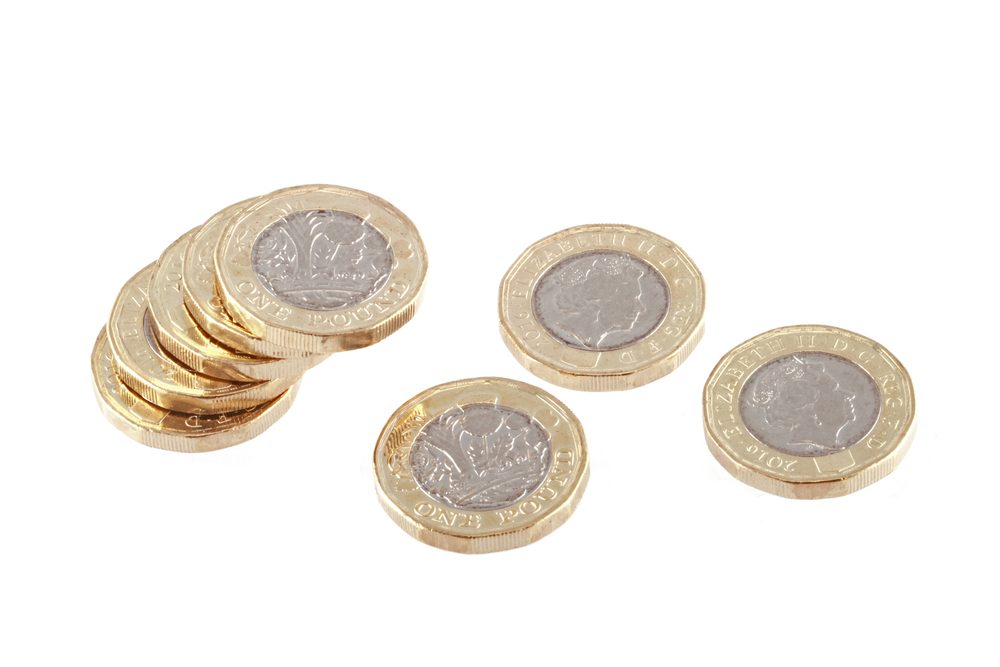 Yesterday, we speculated that this week could prove to be extremely volatile for the currency markets. We will see the UK's inflation and GDP growth rate this week and it is feared that if the releases don't surpass expectations, we could see some sterling weakness. However, despite it being a very quiet start to the week for economic data, sterling tumbled against the dollar to hit its lowest level against the dollar in the whole of 2018 so far.
The move came following comments Boris Johnson made on a trip to Argentina. Johnson said that Theresa May could not allow Britain to remain tied to the customs union after 2020 through a 'backstop' agreement. The markets didn't like that, as it is further evidence of Brexit uncertainty. There was also speculation over the weekend that Tory MPs are prepared for another snap general election which certainly didn't help the pound's performance. We could be in for a pretty bumpy week.
Meanwhile, fears of a trade war between the US and China have abated following news that both sides have agreed to suspend tariffs and that US exports to China will significantly increase. US Treasury Secretary, Steven Mnuchin, confirmed that both sides have made 'meaningful progress' during trade talks and this helped the FTSE 100 hit a record high.
Today is a little busier, with Bank of England Governor, Mark Carney, due to give a speech, but tomorrow is the day things really hot up, with a raft of purchasing managers' indices from Germany and the eurozone set for release and the UK inflation rate too. On Wednesday evening, we will also see the minutes from the Federal Open Market Committee meeting.
There is still time to get hold of your copy of our currency forecasts and now seems as good a time as any to do so. One final thing is something we'll be mentioning throughout the week. And with good reason. Some of the team at Smart are taking part in the Wolf Run to raise money for Children with Cancer UK. Our very own Harry has arranged the run and set a target of £10,000. On 9 February 2018, Harry's daughter, Sienna, was diagnosed with Acute Lymphoblastic Leukemia so it's a charity close to all of our hearts. Let's all help Harry smash his target and help support the important work Children with Cancer UK do.
GBP: sterling hits lowest level against the dollar this year
It wasn't a great start to the week for the pound and it could get a whole lot worse before it gets better. Boris Johnson's repeated attempts to undermine Theresa May and her Brexit plans has had the effect of creating more and more uncertainty and the markets do not like that. Quite what Johnson expects to achieve by his comments is anybody's guess and there is growing speculation that a snap general election will be called before long.
The pound didn't fare much better against the euro, as it weakened throughout the day. It will be fascinating to see what happens throughout the rest of the week, especially given that we have the UK inflation rate and GDP growth rate for the first quarter of 2018 set for release. If inflation holds steady at 2.5% then fears of a UK interest rate rise will diminish further which would likely cause sterling to weaken. If GDP is revised downward as many are forecasting then this would exacerbate the problem and sterling could reach fresh lows against the dollar.
Today we have a speech from BoE Governor Carney, as well as public sector net borrowing figures for April and the CBI industrial trends orders for May.
EUR: quiet day for economic data from the eurozone
The euro strengthened against the pound following reports of further Brexit uncertainty in the UK yesterday, and it traded within a very tight range against the dollar on what was a quiet start to the week for economic data from the eurozone. However, this could be the calm before the storm as we have some key releases from the UK, eurozone and US this week. Obviously it is impossible to know for sure what will happen, but if things go as expected we will likely see euro strength against the pound and weakness against the dollar. That's a big if though.
Today isn't much busier in truth, but tomorrow we will see manufacturing, services and construction PMI from Germany and the eurozone. With the exception of German services PMI, all are expected to have dipped a little, so it will be interesting to see if the readings come in as forecast.
USD: China and US agree to suspend trade tariffs
The world breathed a collective sigh of relief yesterday as Mnuchin confirmed that the US and China have agreed to suspend trade tariffs for the time being. Speaking to reporters, the US Treasury Secretary said that progress had been made and China has promised to help close the US trade gap. Although this news was understandably met with no small degree of satisfaction, the details of the agreement are yet to be ironed out. Watch this space.
Today is a quiet one for US economic data, but we might hear further news of the trade agreement between the US and China, while tomorrow we will see new home sales for April and the FOMC minutes. If there is any indication of future economic policy, especially hints of more rate rises throughout 2018, then we could see some further dollar strengthening.
For more on currencies and currency risk management strategies, please get in touch with your Smart Currency Business trader on 020 7898 0500 or your Private Client trader on 020 7898 0541.