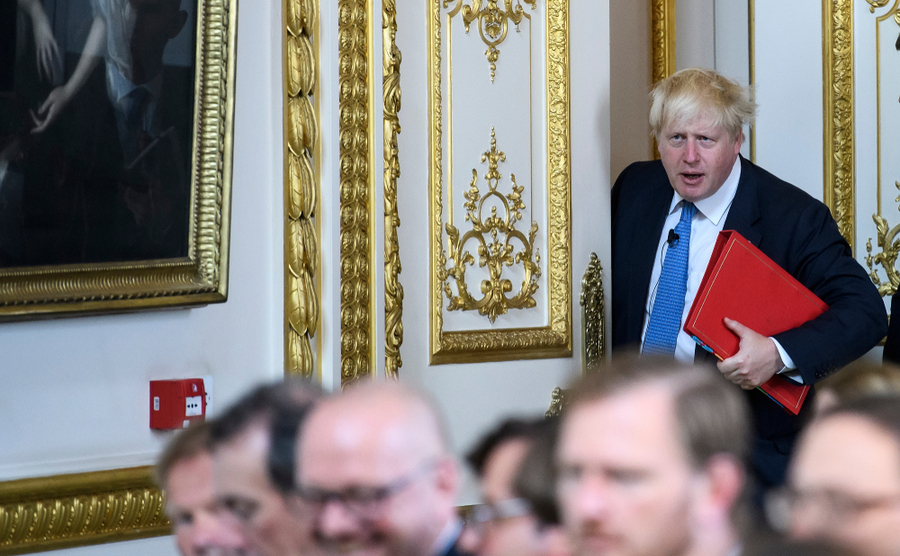 Boris Johnson attends committee (paparazzza / Shutterstock.com)
America's central bank kept interest rates on hold at 0.25% as expected, but said it would be continuing to support the economic recovery with prolonged low interest rates.
In the UK, the government has reached a compromise with Conservative MPs threatening to rebel against the controversial Internal Markets Bill. But while they have been mollified, Joe Biden said the US under his presidency would not sign a trade deal with the UK if the Bill breached the Good Friday Agreement.
Enhanced lockdown measures including early pub closing could be announced this week as the country fights another Covid infection without an effective testing regime.
The EU Commission President's 'state of the union' address included a promise to spend a third of the €750bn Covid recovery fund on emission-cutting measures, including a million electric vehicle charging points.
Make sure any upcoming transactions are protected against the risks of sudden market movements. Secure a fixed exchange rate now with a forward contract; call your Business Trader on 020 7898 0500 to get started.
GBP: Sterling gains across the board
GBP strengthened by around 1% on news of a potential compromise on the Internal Markets Bill. However, this falls short of a U turn and may not be enough to satisfy other powers, including both EU and US trade negotiators.
Inflation was 0.2% in the year to the end of August, but while down on last month's 1%, this is mainly caused by the Chancellors cut in VAT to the hospitality industry and the Eat out to Help Out scheme.
Today we have our own central bank's interest rate decision and while no change is expected, any suggestion that we could be approaching negative rates could move sterling downwards.
Another busy week ends tomorrow with retail sales data.
EUR: Europe promised green and healthy future
The single currency strengthened against the US dollar during the morning session before dropping by nearly a cent during the afternoon session. It also ended the day around 1% weaker against sterling.
Commission Chair Ursula von der Leyen's first state of the union address included a pledge to lead the zone to a "sustainable and transformational recovery", via investments in the digital world, heath and green infrastructure.
This morning's car sales data for the Eurozone showed a decline of 18.9%. Later this morning we have inflation and construction output.
USD: Fed promises further support
Following comments by Fed Reserve chairman Jerome Powell that the new inflation target is "moderately above 2%" – a more dovish stance – the dollar rose slightly against the euro.
The Fed said that the US economy had risen faster than expected and so was updating their projected overall decline in the economy from 6.5% to 3.7%. However, they warned that the recovery could slow and further support could be forthcoming.
Retail sales for August were a disappointment, rising 0.6%, when the consensus forecast was 1.2%. The disappointment was even bigger for 'core retail sales', which excludes luxury items.
For more on currencies and currency risk management strategies, please get in touch with your Smart Currency Business trader on 020 7898 0500 or your Private Client trader on 020 7898 0541.