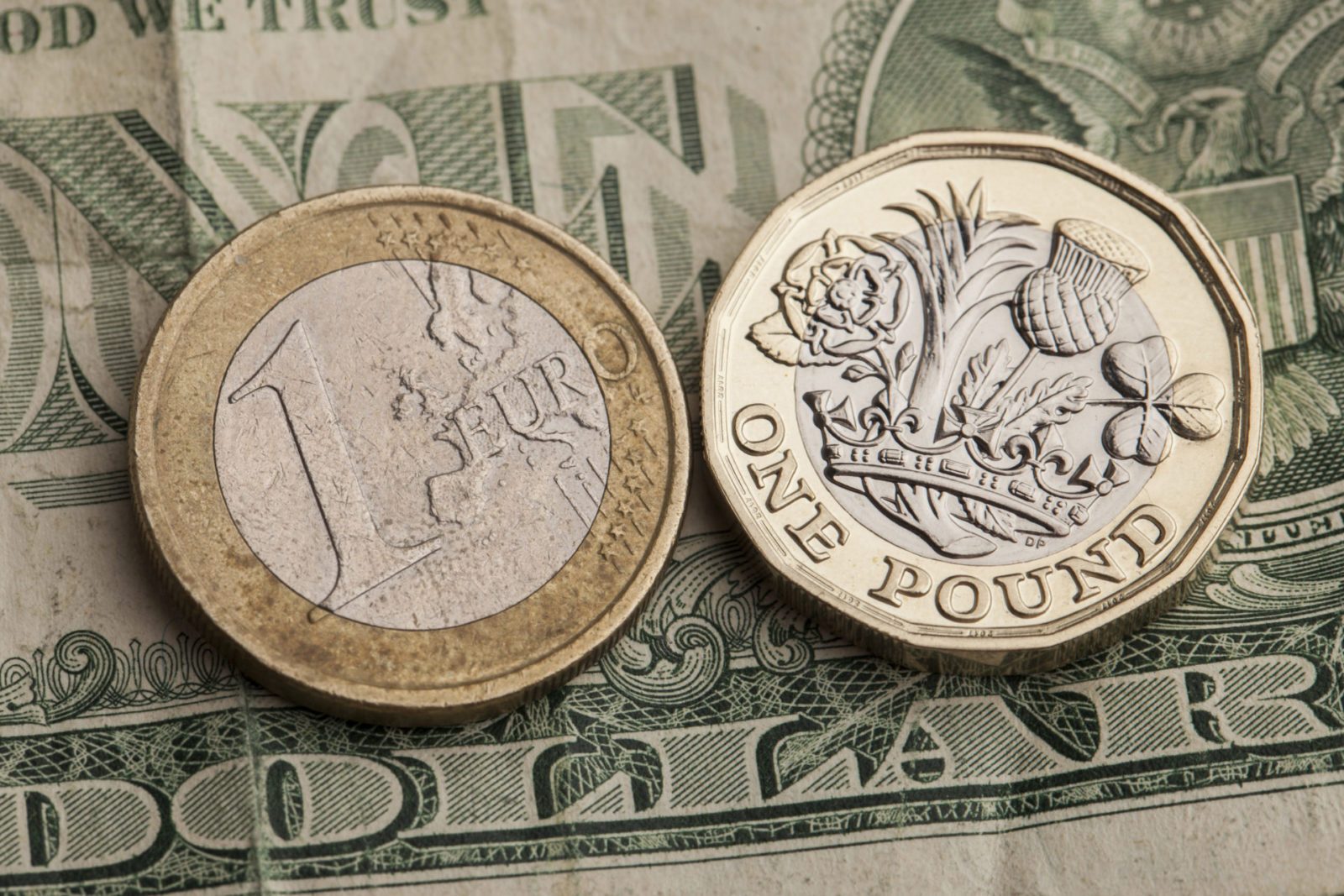 The pound is up against both the euro and dollar this morning, as concerns about this week's rate decision from the European Central Bank the EU and worries over US-China trade tensions in America keep both low.
Donald Trump is on a state visit to the UK today, and any Brexit-related comment could have an impact on the pound. This weekend, he said he would be behind a post-Brexit trade deal, but one that involved business access to the NHS.
The EU says there will be no changing of any negotiated deal, but there are differing opinions, as Ireland's foreign minister said there is scope for change. And, with yet more politicians joining the Conservative leadership race, no-one really knows what direction Brexit will take.
With so many differing opinions and no clear sign of which will prevail, don't leave your business open to the risk of the live markets. Use a forward contract to secure a fixed exchange rate for up to two years today. Call your Business Trader on 020 7898 0500 to find out more.
GBP: Sterling choppy as Brexit uncertainty continues
Sterling is in positive territory against both the dollar and the euro this morning, but remains choppy. Despite benefitting from the weakness of the greenback and the single currency, the pound remains at the mercy of Brexit uncertainty and the increasing possibility of a no-deal scenario.
At the end of last week, the pound hit a near five-month low as Brexit uncertainty continued. Philip Hammond warned his fellow party members that a no-deal Brexit would endanger the economy, whilst Boris Johnson received praise from Donald Trump, currently on a state visit to the UK, over his stance on Brexit.
There were also reports that the European Union will not negotiate a new Brexit deal with the new Prime Minister. However, Ireland's foreign minister said that there is "scope for new thinking."
A 13th candidate for the Conservative Party leadership bid has joined the running. Sam Gyimah, MP for East Surrey and former universities minister, backs a second referendum on Brexit. He is the only candidate so far to be an advocate of this, and has said that he would legislate a ballot paper with the options of no-deal, Theresa May's deal or remain.
EUR: Poor growth and upcoming rate decision put on pressure
The Euro is under pressure this morning as it awaits the outcome of the ECB's rate decision on Thursday, expected to be held in negative territory amid poor growth outlooks.
German manufacturing PMI has just been released, holding relatively steady, down 0.1% month on month. Eurozone manufacturing PMI showed the same tend, with a small decrease to 47.7 from 47.9.
Tomorrow we will see the French budget balance, expected to drop from €-40.7 billion to €-62.2 billion. On Wednesday, the main economic news will be eurozone-wide retail sales and services PMIs.
USD: Dollar weak as trade tensions continue
The dollar is near a one-week low against a basket of currencies this morning, as US-China trade tensions escalate. China has threatened more countermeasures over the weekend and the US have declared that they will be extending their stance on trade to countries other than China.
Chinese state media reported that the authorities there are preparing an investigation into the American company FedEx, and their activities in China.
The greenback had a mixed end to last week due to US-China trade tensions, and also threats of tariff increases on Mexican products.
Donald Trump has landed in the UK this morning for a state visit, and is expected to discuss issues such as climate change and tech company Huawei with Prime Minister Theresa May.
For more on currencies and currency risk management strategies, please get in touch with your Smart Currency Business trader on 020 7898 0500 or your Private Client trader on 020 7898 0541.