Sterling falls to one-month low on 'impossible' Brexit deal
By Christopher Nye October 9th, 2019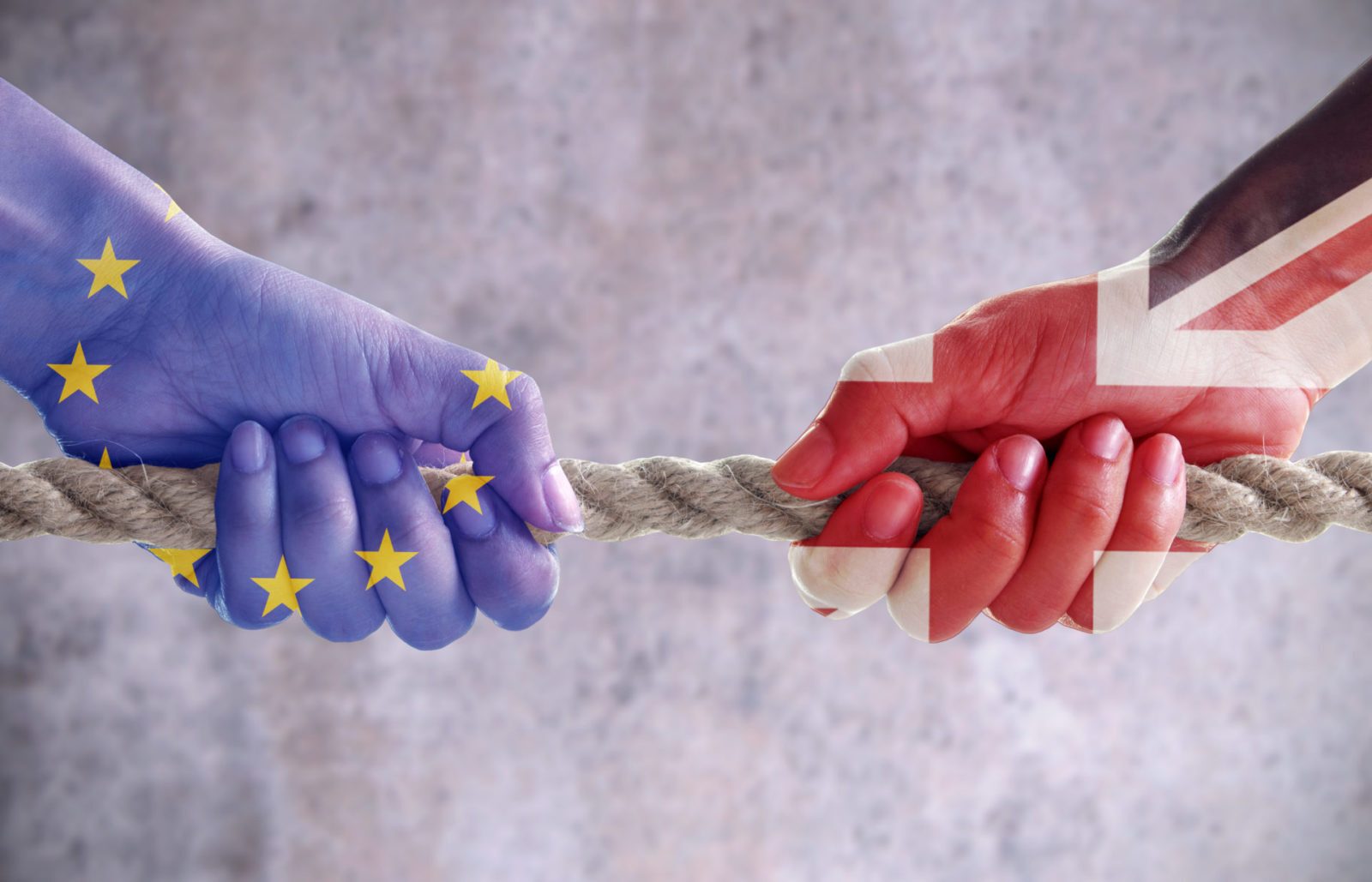 The pound fell to a near one-month low yesterday, after a Downing Street source said Angela Merkel had made clear that the chances of securing a Brexit deal were 'overwhelmingly unlikely'. The government released further no-deal Brexit advice and policy planning yesterday, and the mood seems to be that it is becoming more likely. However, as always, this could change at any moment.
It was a relatively positive day for the Eurozone, given a 'clean bill of health' by auditors for its budget management. German industrial data came in better than expected, as did Italian retail sales year-on-year.
An unexpected deceleration in inflation in the US put pressure on the dollar yesterday. Meanwhile, Federal Reserve Chair Jerome Powell said that the Fed will continue to "act as appropriate to support continued growth."
We're in a very volatile week, but you can still easily protect your business from the risk this entails. Lock in the exchange rate today with a forward contract by calling your Business Trader on 020 7898 0500 today.
GBP: Pound low as Brexit deal deemed "impossible"
The pound fell against both the euro and the dollar yesterday, and is still low this morning as hopes of a Brexit deal faded. A Downing Street source said that a Brexit deal was "essentially impossible" after a disappointing call between Boris Johnson and Angela Merkel. The EU has accused the UK of playing a "blame game", whilst the Prime Minister's spokesperson has so far denied that talks have officially come to an end.
Opposition parties have also accused the government of playing a blame game with leader of the SNP, Nicola Sturgeon, saying that the phone call with Berlin was an "attempt to shift the blame for the Brexit fiasco."
Johnson is due to meet the Irish Prime Minister, Leo Varadkar, later this week for further Brexit talks. Varadkar admitted that securing a deal at this stage would be "very difficult" and said that "big gaps" remain between the two sides. It is thought that we won't know of the EU's final decision until the summit next week.
EUR: German industrial figures better than expected
The euro is up against the pound as the European Union appears to harden its stance against Boris Johnson's Brexit deal. It was also bolstered by better-than-expected German industrial data, which entered positive territory again. Italian retail sales also picked up more than expected year-on-year.
The European Court of Auditors has released its latest annual reports, giving the EU budget a 'clean bill of health' for the twelfth year in a row. Nonetheless, it did highlight the misspending of around €4 billion of funds in member states with poor checks on the final destination of investment. Debate is like to continue over the bloc's budget for the next seven years. Germany, as its largest net contributor, is looking to cap the amount spent.
USD: Dollar weaker on poor inflation data
The dollar was strong against the pound yesterday, benefitting from sterling's weakness, but was low against the euro. It is weak against both currencies this morning ahead of the FOMC minutes.
Data released yesterday showed that inflation in US has unexpectedly decelerated. The latest PPI series showed that the year-on-year inflation in the country slowed to 1.4% in September, down from 1.8% in August. This possibly increases the chances of an interest rate cut from the Federal Reserve later this month.
In his speech yesterday, Fed Chairman Jerome Powell said that the Federal Reserve will continue to monitor the economic climate when deciding whether to cut interest rates again later this month. He stressed that "policy is not on a preset course" and also explained that the Fed will expand its balance sheet, in order to keep an ample supply of banking reserves in the financial system. FOMC minutes will be released later today, which are likely to give us an idea of the Fed's approach.
Meanwhile, in US-China trade news, China has 'strongly urged' the US to stay clear of the country's domestic issues, after the US blacklisted several Chinese companies due to alleged human rights violations against Muslim minorities.
For more on currencies and currency risk management strategies, please get in touch with your Smart Currency Business trader on 020 7898 0500 or your Private Client trader on 020 7898 0541.