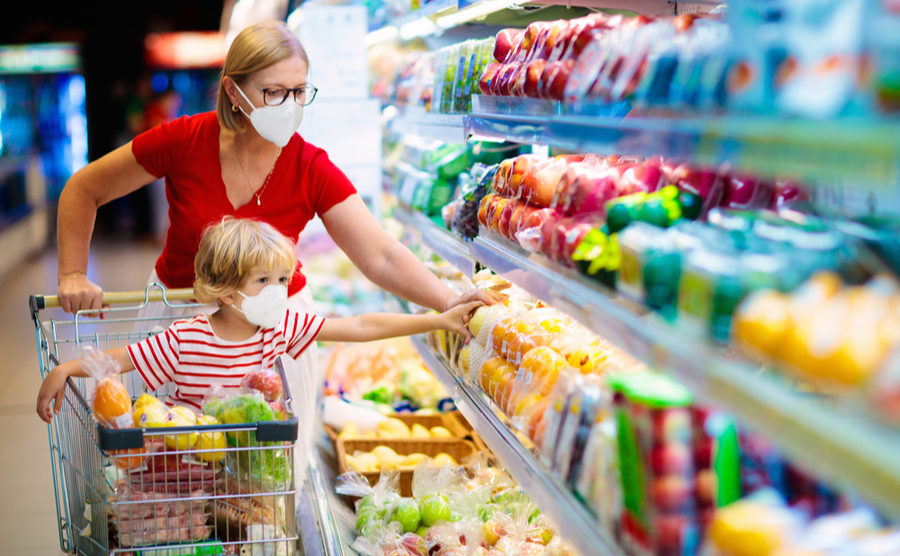 Sterling suffered from poorer than expected economic data yesterday, while the euro hit a 16-month high against the dollar.
Yesterday the British Home Secretary unveiled new post-Brexit immigration plans, which will include a 'health and care visa', but overall is intended to encourage investment in training of British employees.
It was announced that face masks will be required in all UK shops from 24 July, as it is in most European countries.
The UK banned Huawei products from its 5G system, following pressure from the US, instructing companies to remove all Huawei equipment by 2027.
President Trump further increased pressure on China, imposing sanctions on Chinese officials in protest at a new security law imposed on Hong Kong by the Beijing government, and also ended preferential economic treatment for Hong Kong.
In Europe, France celebrated Bastille Day, but instead of the usual military parade down the Champs-Elysées there was a tribute to healthcare workers who have treated Covid patients.
Make sure any upcoming transactions are protected against the risks of sudden market movements. Secure a fixed exchange rate now with a forward contract; call your Business Trader on 020 7898 0500 to get started.
GBP: Pound slips after disappointing GDP
Sterling slipped a further 1% against the euro yesterday as official UK data showed that the economy grew by just 1.8% in May, a disappointment compared to the 5.5% that was anticipated. The economy remains nearly 25% down on February.
Other worries for the market include the second wave of Covid cases in the US, which has hit stocks, the potential for a UK interest rate cut below zero, and the possibility of Brexit trade talks coming unstuck.
This morning we already have inflation rate data, which came in as expected at 0.6% in the year to June. Tomorrow is another big day for data with earnings and unemployment data, as well as a speech by Bank of England governor Andrew Bailey.
EUR: Euro hits 16-month high against dollar
The single currency gained strength against the US dollar and sterling yesterday, as it powers out of lockdown while the US is struck down again.
Industrial production data for May was stronger than expected and the ZEW Economic Sentiment Index was at 59.6 against an expectation of just 51. Inflation for Germany was in line with expectations, and today we have Italian inflation, French tomorrow, along with the ECB interest rate decision.
The Euro may suffer if global stock prices are affected further by US-Chinese tension, which can also increase the attraction of the USD as a safe-haven currency.
USD: USA locks down again as California rocked by Covid
The dollar was impacted against the euro yesterday as tensions with China rose, not just over Hong Kong but also over territorial claims in the South China Sea.
While Europe continues to 'open up' and recover from the pandemic, the USA is locking down again. California had 9,561 new cases yesterday, the state's highest daily total ever.
This led to a new lockdown in California, which has the USA's largest population and huge economic clout.
However, bigger falls in GBP and other currencies including the Japanese Yen meant that overall the dollar remained stable.
The week continues with plenty of economic data. Today we have import, export and industrial data, tomorrow is jobless claims and retail sales and Friday has housing data.
For more on currencies and currency risk management strategies, please get in touch with your Smart Currency Business trader on 020 7898 0500 or your Private Client trader on 020 7898 0541.