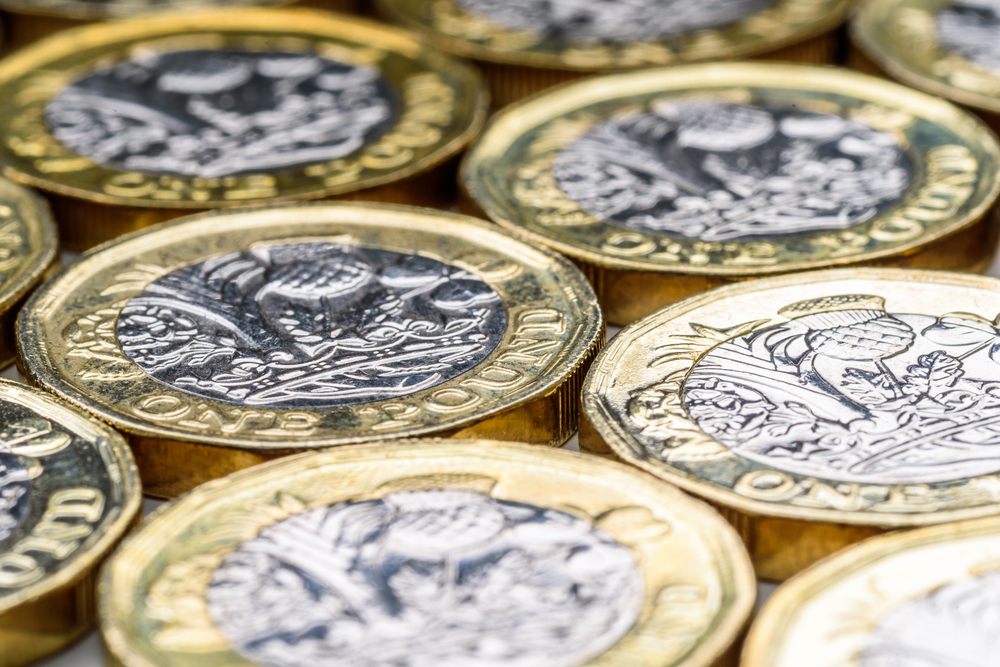 Sterling enters the week on a mixed footing against its rivals.
Pound sterling maintains its euro gains into the new week, but is a little weaker against other G7 rival currencies, such as the Japanese yen and Canadian dollar.
Against the US dollar, it's a different story. The pound enters the week with less momentum and is down by just over 1 percent (1.25%) compared to this time last Monday. However, on a monthly comparison GBP/USD has strengthened by nearly half a percent.
This comes after economists continue to mull over a handful of economic releases — one being the UK's latest GDP figures which revealed the economy grew by 0.1% in the first three months of 2023.
How would you like to experience the British Grand Prix live at Silverstone this July? Well we're giving away tickets for you and guests when you refer a business to us.
We've just seen Germany's monthly and yearly wholesale prices plummet unexpectedly this morning. The monthly figures decreased to -0.40, while the yearly prices were down by half a percent. Both results were lower than market expectations.
There are lots of high-impact data releases scheduled in this week, that could trigger further volatility within the currency markets. This includes an insight into the UK's labour market, with the latest unemployment rate.
Investors across the globe will also be tuning in to Friday's speech from the US Federal Reserve's chair, Jerome Powell. Powell's comments could have the power to move the dollar against its rivals — albeit in any direction. To protect your business against further volatility, book a forward contract with Smart.
Dollar watchers will have three key speeches to listen out for over the course of today. The first will be from president of the Federal Reserve Bank of Atlanta, Raphael Bostic, at 1:45pm, UK time, while the second will be from president of the Federal Reserve Bank of Minneapolis, Neel Kashkari, at 2:15pm. The last Fed speech today will be delivered by the CEO of the Federal Reserve Bank of Richmond, Thomas Barkin, at the end of the business day.
The speeches follow a poor performance from US equities on Friday. The S&P 500 and Nasdaq 100 both finished in the red, losing 0.1% and 0.3%, respectively. This came as investors assess pressures caused by an unexpected rise in long-term consumer inflation expectations and ongoing worries about the debt ceiling — a limit that US Congress places on the amount that the federal government can owe.
European equities on the other hand, ended last week on a positive note. The benchamrk Stoxx 600 was up 0.4% and the German DAX rose by half a percent. This was boosted by several factors including upbeat corporate updates. One example is the luxury sector, which received a boost after Richemont exceeded profit by +3.5%.
Make sure any upcoming transactions are protected against the risks of sudden market movements. Secure a fixed exchange rate now with a forward contract; call your Business Trader on 020 7898 0500 to get started.
GBP: Consumer confidence expected to fall
The GfK Consumer Confidence indicator for the United Kingdom is expected to fall slightly to -32 on Friday. This comes after figures hit their highest level in over a year, -30, in April. The previous data release revealed that Britons were taking a more positive view of their finances, as well as the health of the wider economy.
However, April's figure remained well below zero, indicating low confidence overall — largely due to the impact of the ongoing cost-of living-crisis on UK consumers.
GBP/USD over the past year
EUR: Final inflation on the rise
Final readings for French and Spanish inflation revealed a rise for both eurozone economies. France's yearly inflation rose to 5.9% as economists expected. Similarly, Spain's yearly rate climbed to 4.1%, in line with forecasts, which was up from an eighteen-month-plus low of 3.3%.
USD: Dollar enters the week strong
The US dollar enters the week stronger against the pound by just over half a percent. Against the euro, it is a similar story as with the greenback boasting gains of around 1.62%, compared to this time last Monday.
This comes after a flurry of economic data last week saw the US dollar strengthen against a handful of its rivals, including pound sterling and the euro.
Annual inflation, which fell to 4.9% in April — its lowest rate in over two-years, was a key contributor to the dollar's surge. The data released by the U.S. Bureau of Labor Statistics also showed that, not only did yearly inflation in the US fall, but it was below market forecasts of 5%.
For more on currencies and currency risk management strategies, please get in touch with your Smart Currency Business trader on 020 7898 0500 or your Private Client trader on 020 7898 0541.