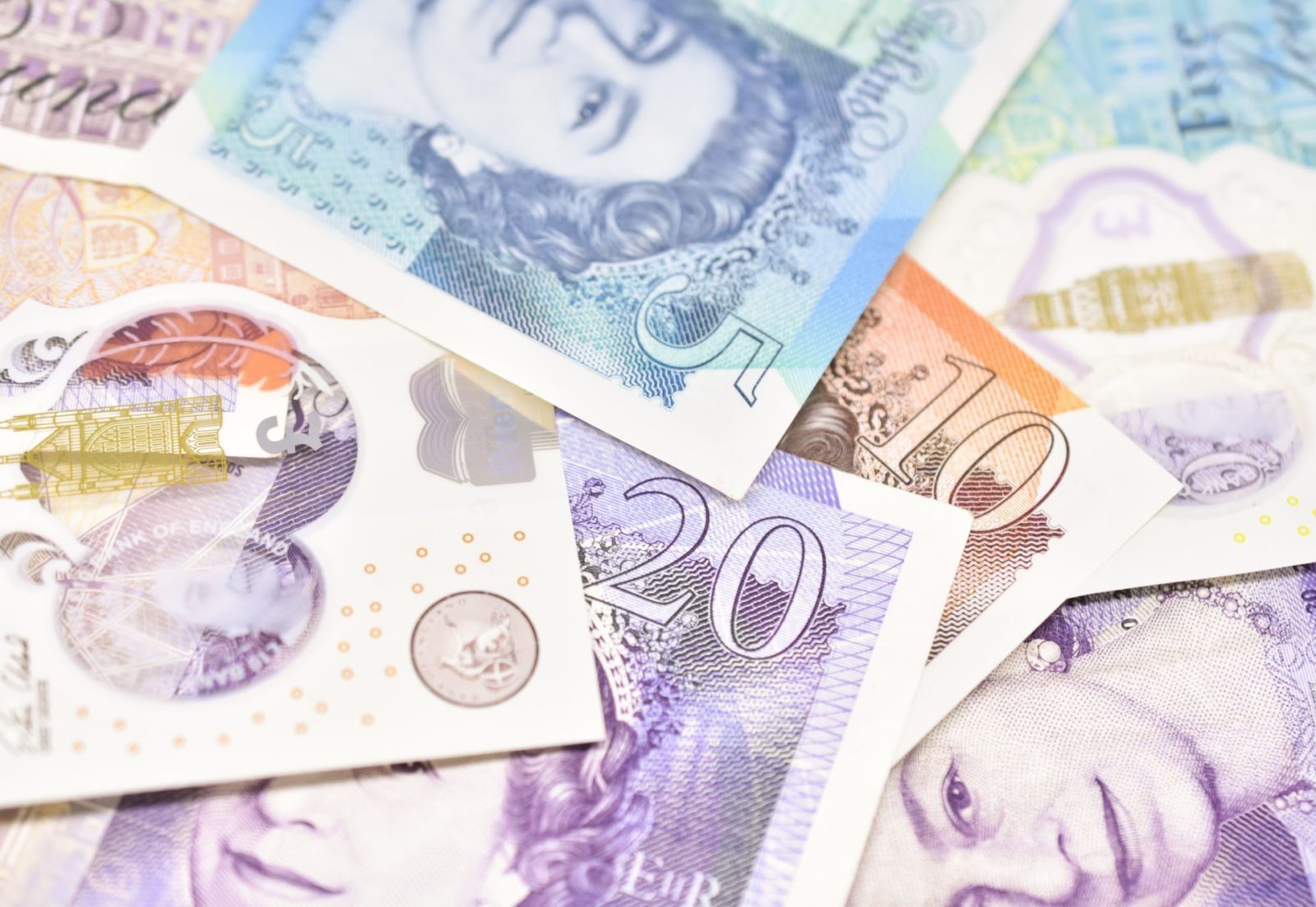 Sterling eased from its 21-month high yesterday, as investors took profits from the strong run. Stronger-than-expected data came out of the Eurozone. German flash inflation edged up to 1.6%, from forecast 1.4%, although still below the ECB's target level.
It's been a largely quiet day for economic releases, but, tomorrow, we have mortgage approvals in the UK and year on year inflation flash rate for the Eurozone.
US GDP growth slowed from previous quarters, with a 0.8% drop in annualised growth. Nonetheless, the fall was above expectations, causing the dollar to strengthen against the pound.
No-one knows for sure what's on the horizon – we're now even less certain about whether Brexit will happen on 29 March or at a later date. Protect your funds from this uncertainty with a forward contract, locking in the exchange rate for up to three years. Find out more from your Business Trader on 020 7898 0500.
GBP: Pound drifts from 21-month high
The pound began to come down from its 21-month high yesterday, possibly with an 'exhaustion' of new good news to keep it buoyed high following the end of the parliamentary debate.
Nonetheless, the pound is still stronger than previous weeks, as businesses react positively to news of a decreasing probability of a 'no-deal' Brexit.
In some further good news, UK consumer confidence figures came in higher than expected, increasing to -13, rather than the forecast -17. In total, it was up three points year-on-year. The savings index also grew four points to +18 – six points up year-on-year.
EUR: German flash inflation above expectations
In some slightly positive news for the Eurozone, German flash inflation came in above forecasts, at 1.6% compared to 1.4% the previous year.
Nonetheless, the figure was still below the ECB's target level, making this the third month in a row. Euro did strengthen slightly against sterling, but worries about the Eurozone's economy continue. That said, core bond yields on Wednesday hit a three-week high, suggesting an improvement. It will be interesting to see the results of the zone's year-on-year inflation rate today.
The higher-than-expected US growth helped weaken euro against the dollar, even as it moved upward against the pound.
USD: US economy slows
US GDP data was released for the last quarter of 2018, showing a 2.6% annualised growth rate. This pales in comparison to 3.4% expansion for the July to September quarter and shows that the US economy is slowing, as predicted by the markets.
Despite this, the fall did beat expectations, which were pitched at 2.4%. Retail figures from December 2018 caused analysts to worry, however the stronger-than-expected growth suggests that this didn't have the quite impact that was expected. While the growth rate has slowed, the US is still doing better than the UK and Germany did in the last quarter.
As a whole, GDP growth for 2018 was 2.9%, meaning that Trump has just fallen short of his 3% growth target, which was pledged during his 2016 election campaign.
Yesterday, White House economic adviser Larry Kudlow said that China would have to report any interventions in the FX market under a deal with the US. It is thought unlikely that China will sign up to this. With the US-China trade war still unresolved and the world economy slowing, there are many pitfalls to avoid if the US wants to achieve economic growth in 2019.
Meanwhile, the Trump-Kim denuclearisation saga continues, with North Korea saying that they only requested partial sanctions relief. The US, however, still insist that a full lift of sanctions was asked for. It will be interesting to see how this plays out, and if a deal between the two nations can ever be met.
For more on currencies and currency risk management strategies, please get in touch with your Smart Currency Business trader on 020 7898 0500 or your Private Client trader on 020 7898 0541.