Sterling down on the week, awaits Fed and ECB decisions
By Roseanne Bradley July 24th, 2023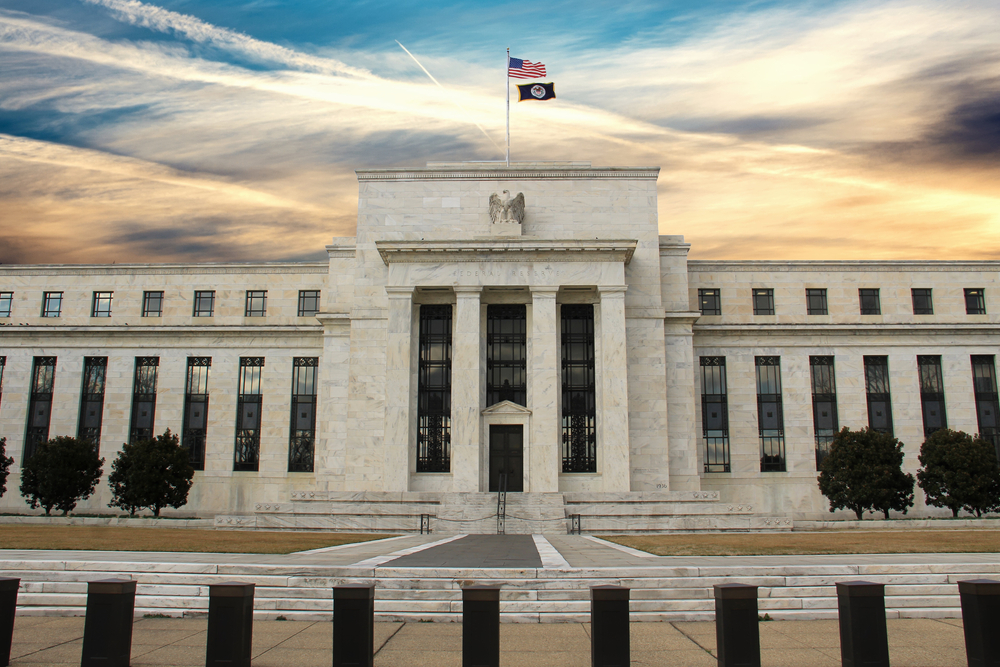 US Federal Reserve Building - The European Central Bank (ECB) and US Federal Reserve (Fed) will be deciding on their rates over the course of this week.
The pound starts this week relatively unchanged from Friday against its major rivals after UK inflation figures caused it to fall.
Compared to last Monday, GBP/USD is trading 1.75% lower and GBP/EUR is close to 0.5% lower. However, this morning's reports have questioned whether the UK economy is still a global outlier, as figures have shown unexpected economic resilience and a sharp decline in inflation.
This comes just a few weeks after the UK was the only G7 economy not showing a steady downward trend in price growth, despite having the highest inflation rate.
On Friday, the Office for National Statistics (ONS) reported that the UK monthly retail sales data rose 0.7% in June following a 0.1% rise in May. This was higher than the forecasted 0.2%.
Late last week UK economists were divided on how the upcoming Bank of England interest rate decision will pan out on August 3. Markets had locked in a 50-basis point prediction, but due to slower inflation, a large number of investors are leaning towards a 25-bps hike.
On Friday natural gas futures in Europe rose more than 6% to nearly €30 per megawatt-hour. It's believed this is due to the heatwave in Europe and lower wind speeds across the continent.
It's a busy one for US data this week, with the Federal Reserve's interest rate decision on Wednesday, advance estimates of quarter 2 GDP growth and earnings from several large corporations.
Additionally, this week will see interest rate decisions from the European Central Bank and the Bank of Japan. Investors will also be keeping an eye on inflation rates for France, Germany and Spain. Later today, we will receive data for the UK and US S&P Global preliminary PMIs.
GBP: Cautious mood among policymakers
The Bank of England isn't due to release its latest interest rate until August 3, but investors remain cautious following the previous monetary tightening and slower-than-expected UK inflation figures.
GBP/USD: the past year
EUR: Spotlight on Thursday's ECB decision
This Thursday policymakers from the European Central Bank will announce the latest interest rate for the Euro Area. Markets expect a 25-basis point rise, which would take the rate to 4.25%. However, Tuesday brings Germany's Ifo business climate and Thursday brings consumer confidence readings, which both have the power to influence policymakers, should they exceed market expectations.
USD: 25-basis point rise expected
On Wednesday evening (UK time) the Federal Reserve is expected to hike interest rates 25 basis points from 5.25% to 5.5%. This comes following the FOMC's decision to leave rates unchanged in June.
For more on currencies and currency risk management strategies, please get in touch with your Smart Currency Business trader on 020 7898 0500 or your Private Client trader on 020 7898 0541.