Sterling braces itself for big data week: UK inflation plus the Autumn Statement
By Christopher Nye November 14th, 2022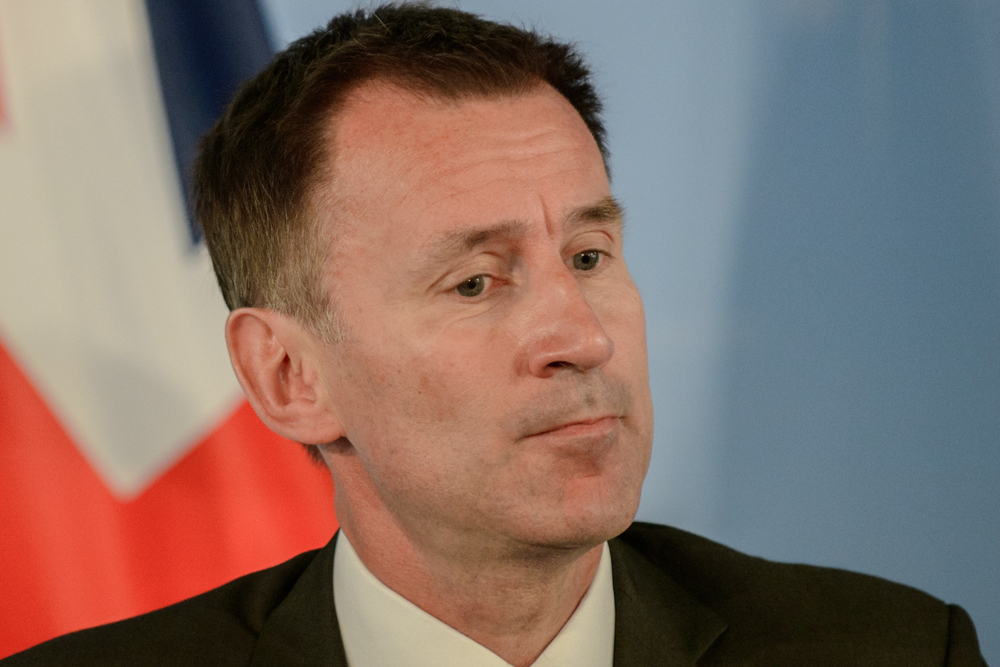 This week markets will be eagerly anticipating the Chancellor's long-awaited autumn statement which will be delivered on Thursday afternoon.
Sterling begins the week stronger than it did against the us dollar last week despite gdp data revealing that the UK's economy contracted by 0.2% in the most recent quarter.
BoE governor  Andrew Bailey said that "efforts to bring inflation under control are likely to take between 18 months and two years".  Despite Bailey's hawkish remarks sterling remained largely unchanged against the dollar.
This week markets will be eagerly anticipating the Chancellor's long-awaited autumn statement which will be delivered on Thursday afternoon. In the statement, Jeremy Hunt will outline the UK's tax and spending plans. Leading independent economics research organisation, the Institute for Fiscal Studies, says "big and painful cuts" to public services are likely.
Also on Thursday, markets will see key data released for US housing starts and building permits.
With current market volatility, we believe it has never been more important to share recommendations and collaborate with other businesses. Make a Smart referral today and receive a £200 Amazon voucher! Plus, you'll be entered into our prize draw for a chance to win £2000 towards a work event of your choice. Our prize draw closes in less than one month, on December 2nd . Make your referral here.
Over in the eurozone, Ukranians celebrated as Russia announced its retreat from Kherson on Friday. Though this marked a major victory for Ukraine, president Zelenskiy said that the occipiers "destroyed all the critical infrastructure : communications, water, heat, electricity". Kherson's major said the humanitarian situation there was  "severe" due to the lack of key resources available in the southern city; including water, medicine and bread.
US producer price index will be released on Tuesday. The figures for September rose 0.4% month-over-month. In tomorrow's data release markets are expecting the index to fall gently to 0.3%.
Make sure any upcoming transactions are protected against the risks of sudden market movements. Secure a fixed exchange rate now with a forward contract; call your Business Trader on 020 7898 0500 to get started.
GBP: Inflation to surpass 40-year high
The main events on everyone's radars this week will be the release of Britain's latest inflation data and the chancellor's Autumn Statement.
Markets are predicting that the UK's annual inflation rate will hit 11%, exceeding the 40-year high of 10.1% it hit in September.
Ahead of Thursday's statement, Jeremy Hunt warned Britons that stealth tax increases are on the horizon. He said, "we're all going to be paying a bit more tax, I'm afraid". Hunt also admitted that the government will be "asking everyone for sacrifices" in the upcoming Autumn Statement.
GBP/USD over the past year
EUR: euro shrugs off gloomy economic projections
last Friday markets predicted that the euro was likely to continue outperforming the dollar after the EUR/USD pairing preserved its bullish momentum. After climbing to its highest level since August 12 in early morning trading on Friday, the euro shrugged off gloomy economic projections from the European Commission, maintaining its gains against the dollar this morning.
This is against the backdrop of high energy costs, economic uncertainty and an expected recession in the last quarter of the year, pointed out in the eurozone's Autumn 2022 Economic Forecast.
USD: High interest rates ahead
Federal Reserve Governor Chris Waller made comments on Sunday reiterating that the Federal reserve isn't done with its hawkishness. Waller said the US has "a long, long way to go to get inflation down." He also added that interest rates are "going keep going up and they are going to stay high for a while until we see this inflation get down closer to our target."
The dollar recovered some of last week's losses following Waller's comments but remains weaker than both sterling and the euro overall.