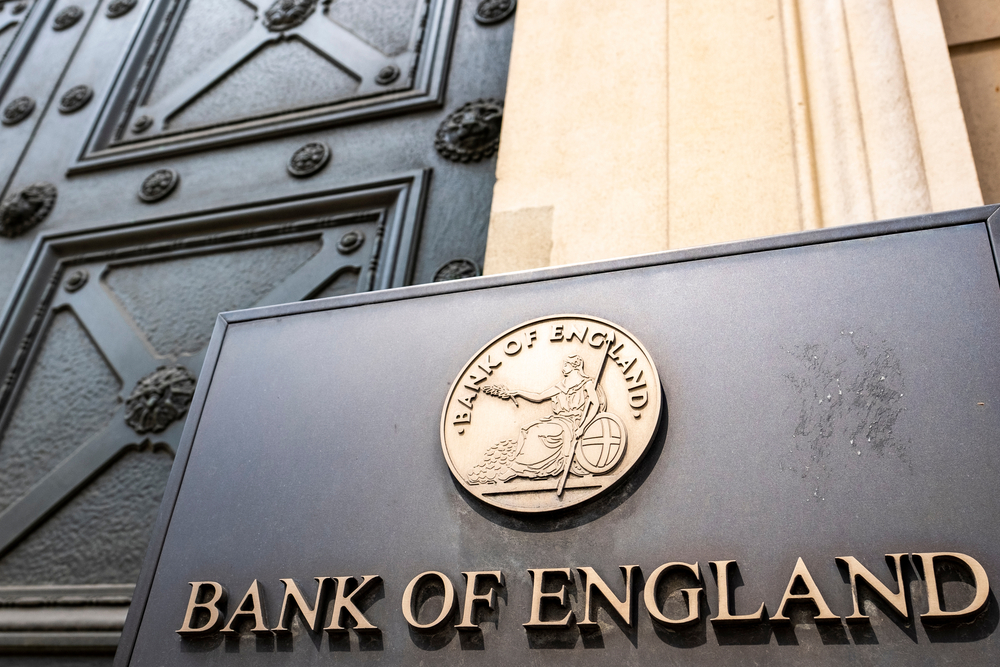 BoE will decide its latest interest rate this Thursday.
The pound showed some signs of nervousness yesterday, with an overall choppy day against both the euro and US dollar. This comes ahead of the BoE's looming interest rate decision on Thursday.
We will get a better picture of the UK housing market today with the latest mortgage lending figures. Mortgage approvals will also be released, providing clues on future borrowing.
According to the IMF, Britain's economy will contract by 0.6%, which contrasts with earlier estimates of 0.3% growth. This means the UK is expected to be the only G7 nation to see its economy shrink this year.
We've just seen the latest year-on-year and quarter-on-quarter GDP data for France. The YoY figures expanded 50% while the QoQ rate expanded by 0.1%. Meanwhile, Spain's inflation rose to 5.8% yesterday, which will no doubt feed into the European Central Bank's decision on Thursday.
The quarterly and yearly figures for the eurozone's gross domestic product data are both expected to increase.
Over in the US, all eyes will be on the Federal Reserve tomorrow as it decides on America's latest interest rate. Recent comments from the Fed's chair, Jerome Powell, prepped markets for the prospect of higher hikes.
Powell said, "price stability is the bedrock of a healthy economy and provides the public with immeasurable benefits over time." He continued with a warning that "restoring price stability when inflation is high can require measures that are not popular in the short term as we raise interest rates to slow the economy,".
The Fed is expected to raise interest further in Wednesday's meeting.
Make sure any upcoming transactions are protected against the risks of sudden market movements. Secure a fixed exchange rate now with a forward contract; call your Business Trader on 020 7898 0500 to get started.
GBP: Markets anticipate further BoE hikes
Despite nervousness, sterling remains close to a six-week high against the dollar (hit on January 23rd), in the run up to the Bank of England's policy announcement this week. Yesterday, the pound also remained close to its 7-month high against the dollar.
Most analysts  believe the BoE is set to raise interest rates by half a basis point, to 4.0%, in an attempt to tackle double-digit inflation. Meanwhile markets are split on how much further rates will continue to rise.
GBP/USD over the past year
EUR: Germany's GDP shrinks
On Monday, markets saw the latest GDP data for Germany which revealed that the country's gross domestic product shrank by 0.2% quarter-on-quarter in Q3 of 2022. This followed an upwardly revised 0.5% expansion in the previous period.
This would have been a key release for euro-watchers as it marked a contraction in Europe's largest economy. According to the data, the largest contributors were a decline in household consumption, rising interest rates and stubbornly high inflation.
GBP/EUR is stronger this morning, with gains of around 0.11%. Investors will be watching closely for any fluctuations in the lead up to the latest eurozone GDP data, which will be released at 10am UK time.
USD: JOLTs to increase tomorrow
Tomorrow the big data release to watch will be the latest United States job openings. In the previous data, the number of job openings in America decreased slightly by 54,000 to 10.5m in November last year, compared with market expectations of 10m. This pointed to a strong  labor market.
For more on currencies and currency risk management strategies, please get in touch with your Smart Currency Business trader on 020 7898 0500 or your Private Client trader on 020 7898 0541.