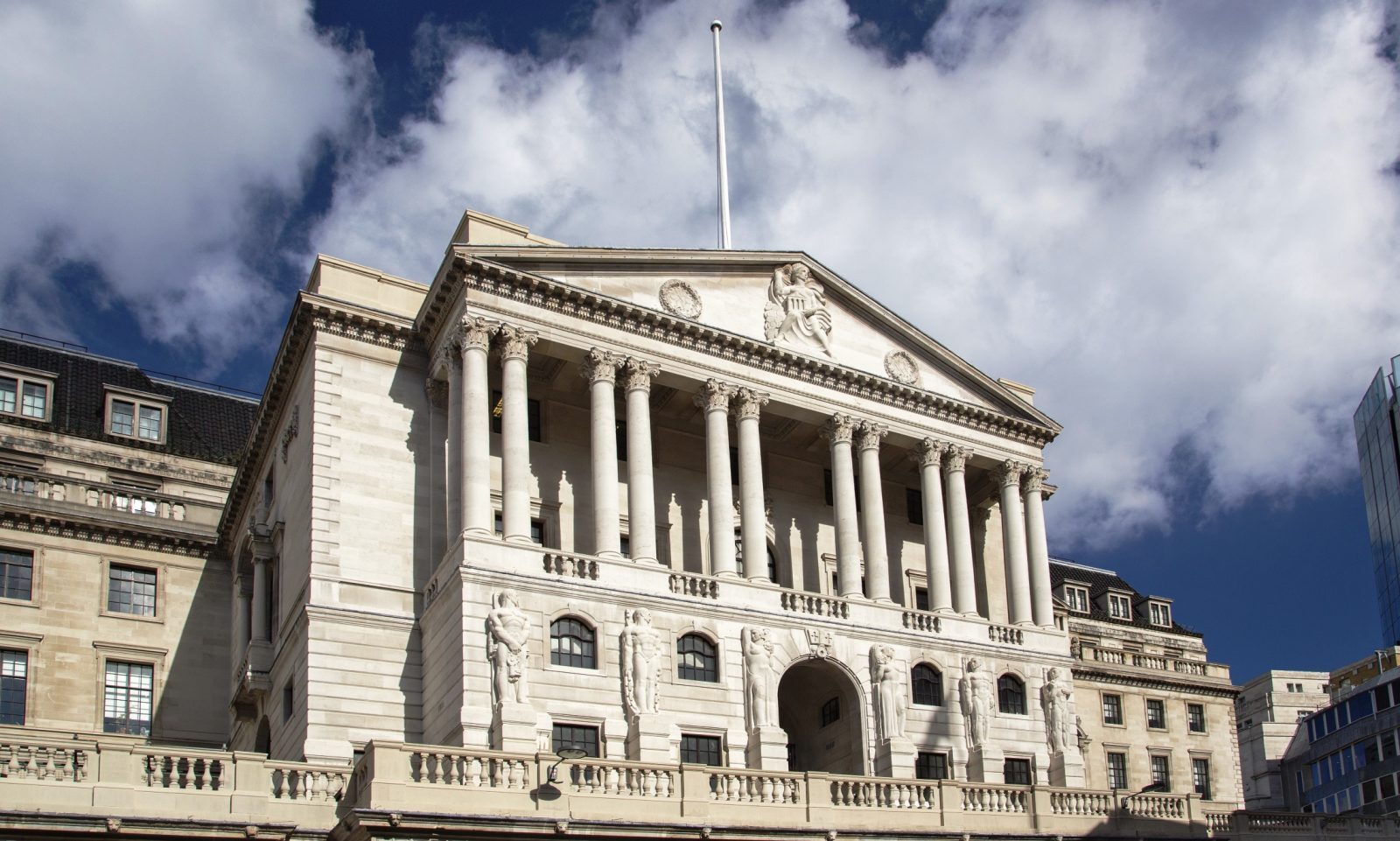 This week, sterling markets will be especially sensitive to the Bank of England (BoE)'s interest rate decision on Thursday. Bloomberg has suggested a 100% possibility of a rate cut, but markets do not always move according to expectations. Should rates be cut, we could expect further sterling weakness, unless markets price the decision into sterling movements in the run-up to Thursday.
Given the uncertainty, it is crucial that you manage any upcoming international payments in order to minimize your losses. For assistance with your currency strategy, call us today.
UK interest rates to be cut?
Sterling made gains on the US dollar on Friday, due, in large part, to worse-than-expected data releases from the US. The US Gross Domestic Product (GDP) was forecasted at 2.6% but came out at 1.2%, resulting in a swing of almost a cent. There was also worse-than-expected data from several Eurozone countries, but the euro held firm and after some initial volatility ended the day against sterling at almost where it started.
The spotlight this week is on the Bank of England (BoE)'s meeting on Thursday, with a possible rate cut looming in the distance. Bloomberg has reported a 100% possibility of a cut, but predictions are not always accurate, so there is still much uncertainty over whether the central bank will cut UK interest rates.
Meanwhile, today will see the release of manufacturing Purchasing Managers' Index (PMI) data from the UK – a leading indicator of economic health and a key element in analysing the fallout from the Brexit. This is forecast to be unchanged from last month, at 49.1. Any deviations from expectations could see sterling movement.
Euro ends week strongly
We saw a busy end to the week for the euro last week, with a basket of Eurozone and US data providing strong movement for the currency markets. After initial euro weakness caused by Eurozone growth figures showing a 0.3% drop in growth on a quarter by quarter basis to 0.3% and a 0.1% fall to 1.6% year on year, disappointing US data saw a reverse in fortunes and the euro strengthened rapidly.
The euro movement on Friday was also affected by the uncertainty around the EU bank stress tests and key speakers, such as the European Central Bank (ECB)'s Villeroy, who said that he is not worried about the stress test results and believes the French bank system is extremely strong. Friday's evening results measured the level of stability of the financial system.
Today starts off the week with Markit Manufacturing Purchasing Managers Indices from Spain, Italy, France, Germany and Greece, which are all expected to be left unchanged. Overall, this suggests a quieter day on the euro front, but the single currency may still be reacting to Friday's bank stress test results, as well as economic uncertainty in the UK.
Key data feeds interest rate analysis
It was a poor Friday for the US dollar, as data releases failed to post any strength. The advance Gross Domestic Product (GDP) figure – a measure of growth – fell short of forecasts, leaving the US Dollar to post losses against the majority of currencies.
Today we will see the ISM Manufacturing Purchasing Managers Index, where a stable figure is expected. Alongside this, we also have construction spending data. Personal spending data on Tuesday is due to post a slight decrease on the previous month, while Personal income expected to see a small increase. If this is the case, these could potentially affect inflation, as cautioned by the US Federal Reserve in last week' comments.
Friday sees non-farm employment change figures. These are preceded by indicators of the final amount, out on Wednesday and Thursday. Both indicators are expected to post stable figures, while the main release on Friday is forecast to see a sharp drop from the previous month. This could lead to calls for the Federal Reserve to keep interest rates on hold.
For the latest rates and news on a wide range of currency pairings, please get in touch with your Smart Currency Business trader on 020 7898 0500 or your Private Client trader on 020 7898 0541.