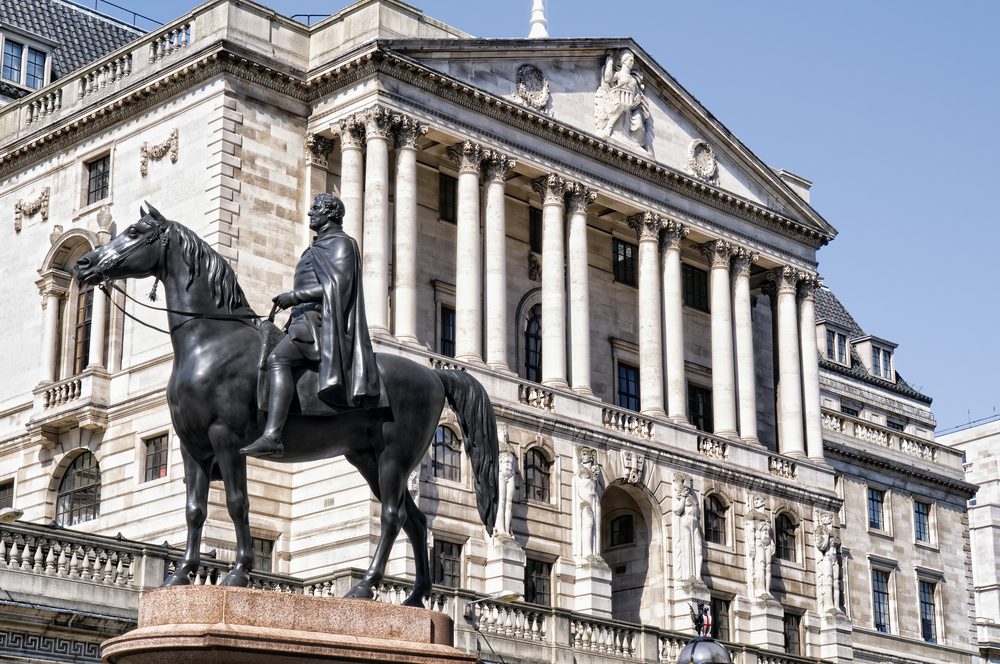 Well. The Bank of England did as expected yesterday and voted to keep interest rates on hold, but market analysts had expected a 7-2 split. In what was quite the surprise, Chief Economist, Andy Haldane, voted to raise which increased August rate hike expectations. The pound had fallen to a fresh seven-month low against the dollar in the run-up to the decision, but when the announcement was made, sterling rallied and strengthened against the euro and dollar, albeit only slightly.
Along with Ian McCafferty and Michael Saunders, Haldane said that the economy was healthy and that growth was bouncing back. Ultimately, they felt that increasing interest rates this time around was justified to prevent a spike in inflation. In other developments, we learned when the BoE might start unwinding its quantitative easing programme; it has decided it could begin selling some of the £435 billion of bonds when interest rates have risen to 1.5%. The previous aim was 2%.
However, let's remember that more than 90% of the currency markets is speculative and yesterday's moves were brought about by speculation. There is no guarantee that interest rates will rise in August, with the BoE merely stating that it expects that 'an ongoing tightening of monetary policy' will be appropriate over the next couple of years if – and it's a big if – the UK economy performs as expected.
Meanwhile, the UK borrowed £5 billion in May which is the smallest amount since 2005, while initial jobless claims in the US came in slightly better than expected at 218,000. In the eurozone, the consumer confidence flash reading for June fell to -0.5 from 0.2 the month before. The figure had been expected to decline, but not to its lowest level since October 2017.
We have recently updated our forward contracts and spot contracts pages on the website. We expect that you are already familiar with these product offerings, but the forward contracts page in particular features a handy tool that enables you to identify your currency risk. It deftly explains how much currency risk you could have exposed your business to by using spot rather than forward contracts.
GBP: Haldane turns hawkish on rate decision
It was a good day for sterling as expectations of an interest rate rise in August increased. While the BoE voted to keep rates on hold this time around, a 7-2 split was expected. It was a surprise then, to learn that Haldane had turned hawkish and voted to increase rates, along with McCafferty and Saunders. The markets received the news positively and sterling retraced the losses it had made in the run-up to announcement to come back from a seven-month low against the dollar.
The public sector net borrowing figures were also positive, as a trade deficit of £5 billion had been expected in May, but the figure actually came in at £3.356 billion. Excluding state-owned banks, the borrowing decreased by £2 billion to post the lowest May net borrowing since 2005.
There are no major economic data releases on the calendar for the UK today, but we are set for a fascinating run-up to the next interest rate decision. The question really is whether the UK economy can impress from now to then, which might encourage other policymakers to follow Haldane.
EUR: consumer confidence falls to -0.5
The markets had expected consumer confidence in the eurozone to fall back a little in June, but not to -0.5. It is the worst reading since October 2017 and is yet another negative surprise. 2018 has been full of disappointments for eurozone economic data and the contrast between last year and this could hardly be more stark.
There are a range of potential problems bubbling under the surface right now, including continued fears over a trade war and the new Italian government. It will be interesting to see future releases which will offer further indications of the state of the eurozone's economy.
Speaking of which, today we will see how a range of sectors across Germany and the eurozone have fared in June, with the flash readings of the PMI indices. We'll see manufacturing, services and composite readings, with all expected to drop a little, with the exception of German services PMI which is forecasted to hold steady at 52.1.
USD: fourth consecutive week of decreases in jobless claims
Initial jobless claims in the US came in at 218,000 in the week ending 16 June against an expectation of 220,000. It is the fourth consecutive week of decreases in jobless claims and is evidence of an increasingly robust economy. Other than that it was a fairly quiet day, although Trump has bowed to enormous pressure and signed an executive order that will keep families who migrate to the US together.
It has been a turbulent few days for Trump who announced fresh tariffs on Chinese imports and then a further $200 billion of tariffs following China's retaliatory measures. He was relatively quiet yesterday, but it will be interesting to see whether he does, says or Tweets anything over the weekend.
Like the eurozone, today we will see the manufacturing, composite and services PMI flash readings for June.
For more on currencies and currency risk management strategies, please get in touch with your Smart Currency Business trader on 020 7898 0500 or your Private Client trader on 020 7898 0541.