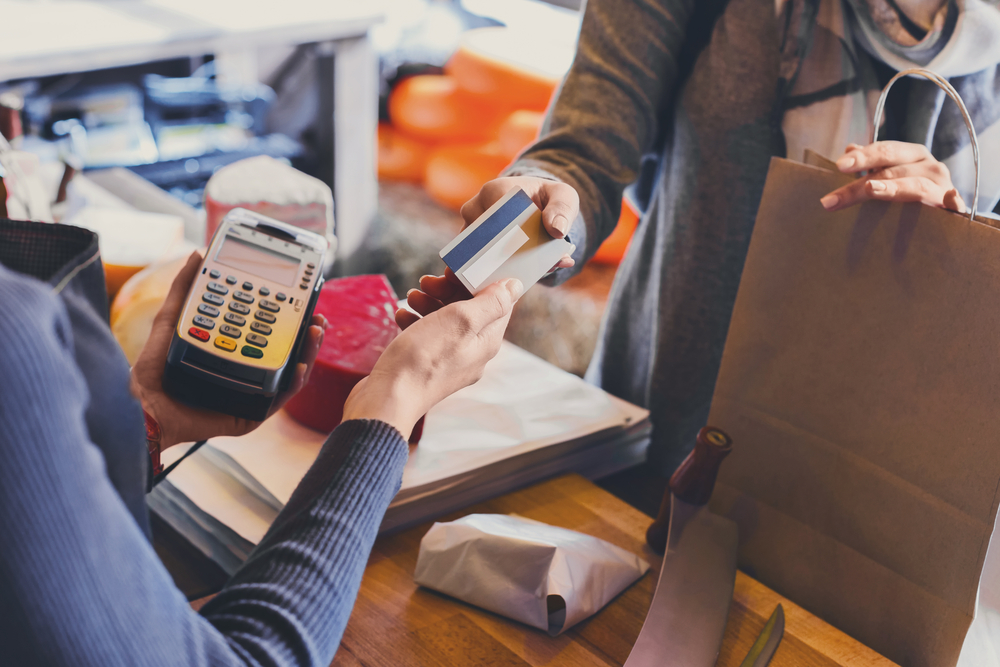 Department store sales have helped to support sterling today
Yesterday sterling regained a little of its losses against the euro, but remains close to 1% down on where it was before Wednesday's inflation announcement.
A more muted recovery against the US dollar, with the pound still 1.7% down on last Friday, but strengthening very marginally.
A quick mention that we have just published our brand-new Quarterly Forecast. Download it here and see what the market predicts for the pound, euro and dollar. 
This morning we have had retail sales data for the UK, which showed shoppers spending 0.7% more in June than in May, possibly due to warmer weather. Department stores saw a 1.9% increase in business. The news rallied the pound this morning but not for long, coming as it did alongside a decline in consumer confidence, as measured by GfK.
There was little to surprise the markets yesterday, which are still recovering from the shock of UK inflation finally on the slide and the effect that that might have on interest rates. The markets are now predicting a 0.25% increase in interest rates in the Bank of England's 3rd August meeting, with an eventual peak of 5.75% or 6%. The BBC reported that mortgage rates had fallen for the first time in two months.
A new Bellwether Report from S&P Global found that UK businesses were spending more on their marketing budgets in Q2 as they sought to protect their businesses in the cost-of-living crisis. There was a 13% increase in sales promotions and 10% more on events, although less spent on PR and market research.
In politics, the Conservatives lost two out of three by-elections, but held on to Boris Johnson's Uxbridge seat, possibly due to voter anger at the Labour mayor of London's green taxes on motorists.
Where the financial and political worlds meet, banks have seen a wave of data requests by those whose accounts have been closed. This follows the revelation this week that the Brexit campaigner Nigel Farage had his account at Coutts Bank closed mainly because of his political views. Coutts' owner Nat West has apologised and offered to continue banking services for Mr Farage, at Nat West.
Next week starts with a flash reading for PMI (an excellent guide to how businesses view their prospects), and with readings in the UK and across the eurozone and US, a chance to compare economies before the next round of interest rate decisions.
We will also hear the results of the Spanish general election, where opinion polls suggest that the right-wing Partido Popular will beat the current government, potentially ruling with the far-right Vox party.
Make sure any upcoming transactions are protected against the risks of sudden market movements. Secure a fixed exchange rate now with a forward contract; call your Business Trader on 020 3918 7255 to get started.
GBP: Pound's slide stalls
Sterling ends the week around 1% down on average against its major rivals, with more notable losses against the US and Canadian dollars and the Norwegian krone, and 0.75% down on the euro.
However, retail sales have this morning helped to put a floor on the losses, with a sharp increase in shopping in June suggesting that monetary policy may have some way to go in deterring spending. On the other hand, overnight we also heard GfK Consumer Confidence, which at -30 was the first decline for six months.
Aside from PMI next week there is little to excite the markets from the UK side, but plenty happening in the US and eurozone, including interest rate decisions.
GBP/USD past year
EUR: Euro's worst day for a month
It was all downhill for the single currency yesterday, with losses of between 0.2% against the British pound and as much as 1.3% against the Chinese yuan adding up to its worse day for over a month.
Taking the week as a whole, however, it's a more mixed picture, with sharp losses against the Canadian and US dollars but gains on NZD and sterling.
Next week is a busy one for the eurozone, with the ECB's interest rate decision on Thursday sitting amidst market-moving events including PMI on Monday, Germany's business 'climate' on Tuesday and eurozone-wide inflation on Friday.
USD: Dollar on upswing as tight labour market continues
The dollar has staged something of a comeback in recent days, climbing by around 0.5% against both the euro and pound yesterday.
Thursday's data releases were a mixed bag, including initial jobless claims well below expectations, but existing home sales well down, by 3.3% year on year.
There is unlikely to be much to report today or the early part of next week, but Wednesday sees the US Federal Reserve's interest rate decision.
For more on currencies and currency risk management strategies, please get in touch with your Smart Currency Business trader on 020 3918 7255 or your Private Client trader on 020 7898 0541.