Rejoining Horizon good for UK-EU relations says Sunak
By Christopher Nye September 8th, 2023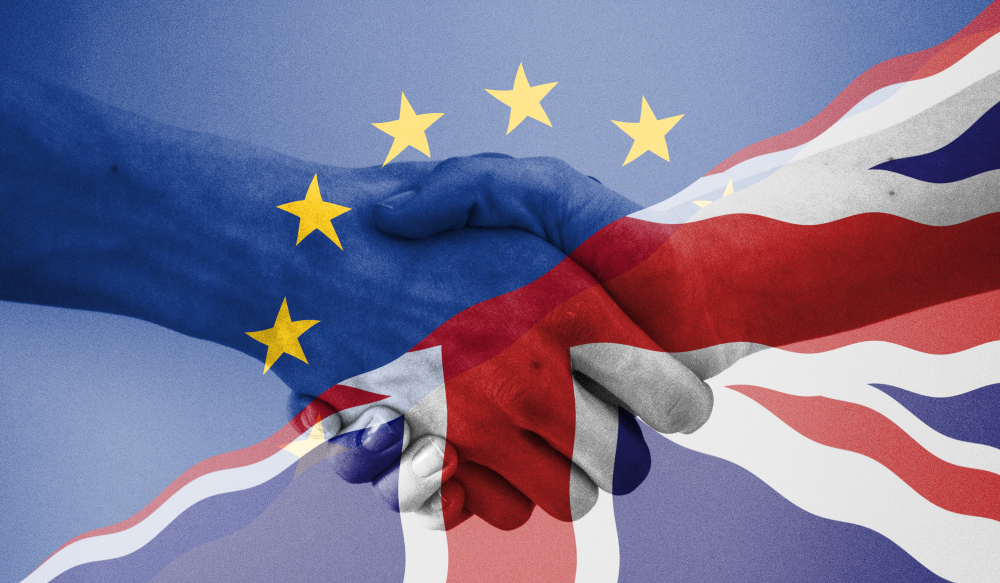 The UK has rejoined the EU's Horizon research and development programme
After a busy week where the sterling-to-euro rate has swung by 1%, it reaches Friday close to where it started the week. A very different story against the US dollar, however, with a 1.3% loss since last Friday taking it to 2% worse off over the month.
Yesterday's data included eurozone Gross Domestic Product (GDP) at just 0.1% in the April to June quarter, but better news on US jobs.
From the UK, yesterday we heard that house prices fell close to 2% just last month, taking them to 4.6% lower than this time last year, just before the start of the Truss-Kwarteng "mini-Budget" debacle that saw mortgage rates shoot up. (They are now at their highest for 23 years, according to the BBA Mortgage rate). However, as the Halifax pointed out, despite this being the largest fall since 2009 house prices remain 17% higher than pre-pandemic.
There was good news for UK-EU relations, with Britain rejoining the Horizon Europe research programme, which doles out grants of £85bn.
UK PM Rishi Sunak said: "We have worked with our EU partners to make sure that this is the right deal for the UK, unlocking unparalleled research opportunities, and also the right deal for British taxpayers."
Less positively for UK business, in an auction for offshore wind projects in UK waters, no bids were received, as the firms argued that electricity prices are too low to make a profit.
Make sure any upcoming transactions are protected against the risks of sudden market movements. Secure a fixed exchange rate now with a forward contract; call your Business Trader on 020 3918 7255 to get started.
GBP: Mortgage rates put the skids under house prices
The pound moved very little yesterday, but most movements were to the negative.
Yesterday's house price data came as a nasty surprise to the markets, with a 1.9% fall in prices in August. The clue was in the BBA Mortgage Rate, which increased to 7.85%, its highest for close to 25 years.
The next big data event is unemployment on Tuesday, closely followed by Gross Domestic Product (GDP) on Wednesday.
GBP/USD past year
EUR: GDP and inflation data disappoints
A mixed day for the euro yesterday reaches the end of a mixed week but generally negative month.
The single currency lost out to the Scandinavian and Antipodean currencies while gaining on the pound and USD yesterday, but it was all quite marginal, as the markets received a welter of data while awaiting the interest rate decision next week.
That data included the eurozone economy growing less than expectations in the third quarter, by just 0.1%, when 0.3% had been expected.
So far this morning Germany's inflation rate has been confirmed at 6.1%. However, with such a small drop from last month's 6.2% and with core inflation unchanged at 5.5%, there is little reason for cheer.
Next week, Monday starts extremely quietly for data, but on Tuesday we have the ZEW Economic Sentiment index for Germany, plus Spanish inflation, all leading to the big event of the week which is the European Central Bank's interest rate decision on Thursday.
USD: Good news on jobs fails to rouse becalmed dollar
The dollar was pegged back slightly in quiet trading yesterday. However, overall the past week has been good for the dollar, including a 0.75% rise against the pound and 0.5% against the euro.
There was a lot of lower-level data to sort through yesterday, including better news on jobs, plus several members of the FOMC (the Fed's interest rate setting committee) speaking.
There will be little to excite the markets data-wise next week until Wednesday's inflation data, followed by retail sales on Thursday.
For more on currencies and currency risk management strategies, please get in touch with your Smart Currency Business trader on 020 3918 7255 or your Private Client trader on 020 7898 0541.