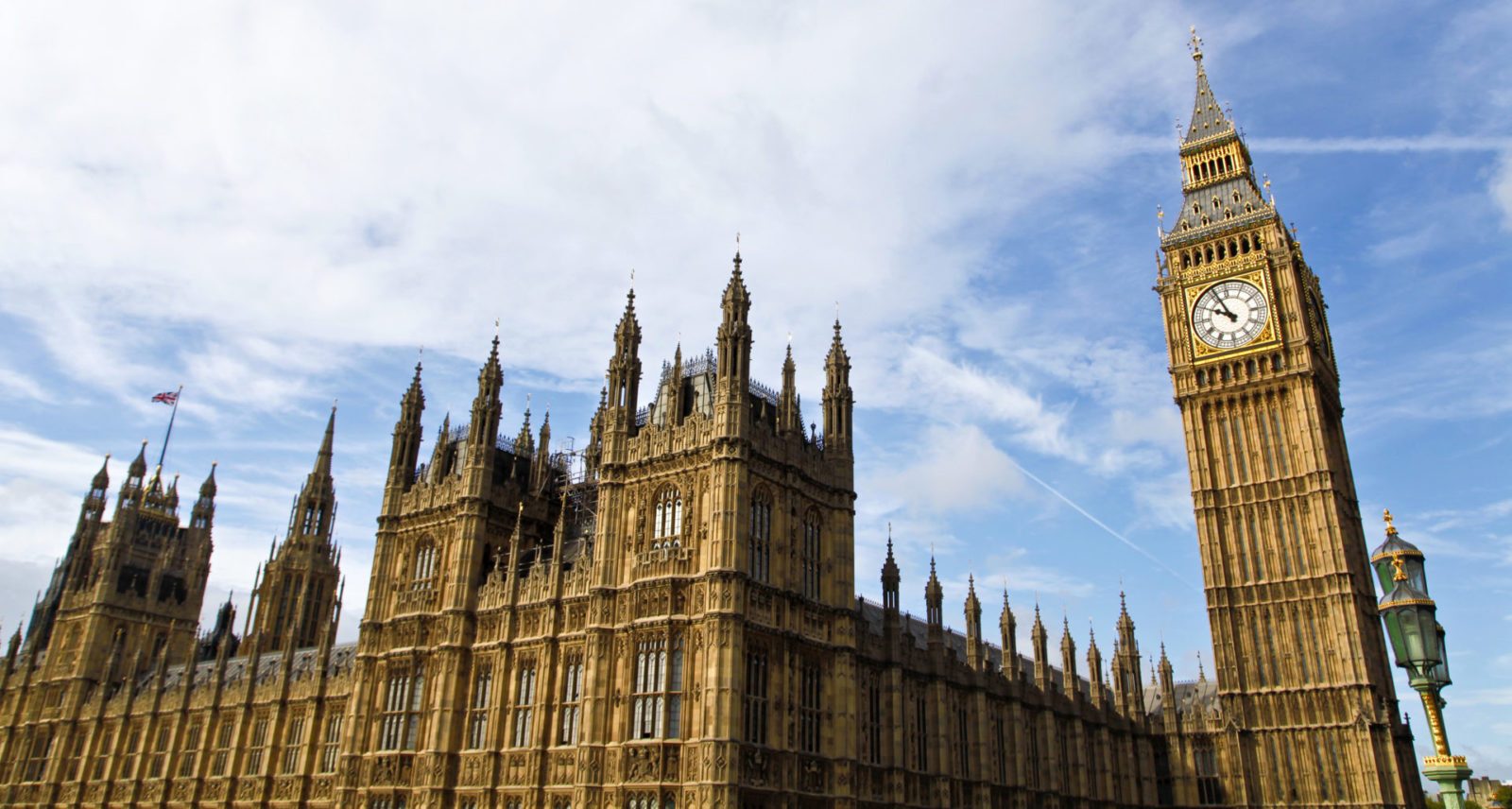 The pound had a choppy day yesterday, as the intention to enshrine the transition period deadline into law raised fears of a Brexit without a trade deal. However, it is in a stronger position this morning against the euro and the dollar. The markets will be closely watching the Queen's Speech today for any further revelations on Johnson's policy intentions around Brexit.
In the eurozone, yesterday was a relatively mixed bag, with poor construction figures offset by positive business data from Germany. Today is light on numbers, and will likely be largely influenced by politics.
The dollar is slightly weaker against the pound and euro following the impeachment of Donald Trump.
Make sure to lock in your rate today with so much uncertainty still on the horizon. Speak to your Business Trader on 020 7898 0500 about a forward contract to find out more.
GBP: Pound stronger ahead of BoE meeting
The pound was low against the dollar and the euro yesterday, but is stronger this morning ahead of the Bank of England's monetary policy meeting. The Bank of England is expected to keep rates on hold, despite two members voting to cut rates last time. Inflation data came in flat yesterday and slightly above expectations. After slowing wage growth revealed earlier in the week and retail sales figures due to be released this morning, members will be left to ponder over whether their current stance is appropriate.
The government's intention to enshrine the Brexit transition period deadline into law and several more amendments will be added to the Withdrawal Bill, which is due to be debated tomorrow. Other amendments include giving British judges new powers to overturn the rulings of the European Court of Justice.
The swearing in of MPs took place in the House of Commons yesterday, ahead of the Queen's Speech, which is due to take place today.
EUR: Choppy week for Euro on Brexit uncertainty
It's been a choppy week so far for the euro, as uncertainty over Brexit returns following Boris Johnson's announced intention to put the transition period deadline into law. It raises fears that the UK and European Union could end the period without a 'proper' trade agreement, and potentially even revert to WTO rules.
The European Central Bank's Benoît Cœuré, speaking in Frankfurt yesterday a few days before resigning his post, warned that central banks' financial methods are of 'little avail if the public does not recognise or understand them.' However, he argued, the ECB's stimulus policies have helped to boost investment and therefore job creation, and helped wage growth to speed up.
Yesterday, German business climate figures came in slightly better than expected, as did current conditions – positive data from an economy that has had some difficulties over the past few months. However, eurozone construction figures showed an unexpected decrease in an already poorly performing sector.
Today, there is little on the data front, but we will see a number of speeches from ECB figures and, of course, anything outlined in the Queen's Speech in the UK around Brexit will likely make an impact.
USD: Donald Trump impeached
The dollar is lower this morning following the news that Donald Trump has been impeached. Trump has become the third US President to be impeached following a historic vote in Congress yesterday. After 10 hours of debate, the House of Representatives voted on two articles – abuse of power and obstruction of Congress. Both passed, and so the case will go to a Senate trial. However, it's highly unlikely that Trump will be removed from power, as the Senate is controlled by Republicans.
The dollar was strong against both the euro and the pound yesterday, as strong economic data decreased the likelihood of an interest rate cut from the Federal Reserve. A rise in industrial production, housing starts and building permits painted a strong picture of the US labour market.
Today, we'll see the release of existing home sales figures, which are expected to drop slightly, and initial jobless claims.
For more on currencies and currency risk management strategies, please get in touch with your Smart Currency Business trader on 020 7898 0500 or your Private Client trader on 020 7898 0541.