Sunak attempts to pacify angry Brexiters at CBI conference
By Christopher Nye November 21st, 2022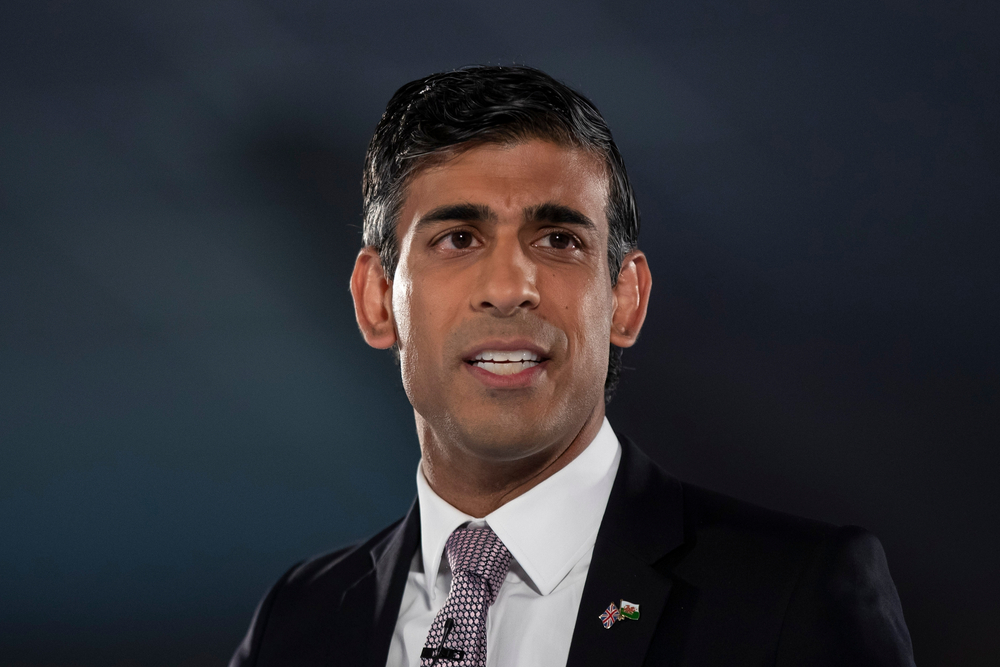 Prime minister Rishi Sunak spoke at the annual Confederation of British Industry conference yesterday.
Rishi Sunak tried to pacify angry Brexiters in his own party at the annual confederation of British Industry conference yesterday. The CBI meeting was held in Birmingham where the prime minister laid down a red line that the UK must remain free to set its own regulations and standards. He also said that the UK will keep open the door to closer ties with the EU.
Sunak told attendees that under his leadership, "the United Kingdom will not assume any relationship with Europe that relies on alignment with EU law."
He also added "We need regulatory regimes that are fit for the future."
In the latest video address to Nato's parliamentary assembly in Madrid, Ukraine's president Zelenskiy urged Nato to protect nuclear sites from "Russian sabotage". He also called for the eurozone to issue further sanctions against Russia over what he said was its "policy of genocide".
Markets can anticipate a variety of data releases from the eurozone over the course of the week. S&P manufacturing PMI will be a popular one tomorrow, while the ECB's Vice President will speak at 8:30am.
Over in the US, housing demand continues to sharply decline as the Federal Reserve aggressively raises interest rates to tame unruly inflation. This is reflected in September's new home sales which fell 10.9% to a seasonally adjusted annualised rate of 603K, after jumping by a downwardly revised 24.7% the month before. Markets are expecting a further decline in the latest data which will be released tomorrow.
Make sure any upcoming transactions are protected against the risks of sudden market movements. Secure a fixed exchange rate now with a forward contract; call your Business Trader on 020 7898 0500 to get started.
GBP: mixed success for GBP/EUR
Yesterday the GBP/EUR rate saw mixed success due to the markets' uncertainty over the UK's current economic outlook.
Investors were initially keen on the promise of tax hikes and spending cuts announced in Jeremy Hunt's Autumn Statement last week, however that boost in spirits seems to be short-lived. This follows the markets' growing concern with the UK's economic plans.
GBP/USD over the past year
EUR: Consumer confidence slowly on the rise
This afternoon, eurozone market watchers will gain an insight into the level of optimism consumers in the euro area have about the economy.
The consumer confidence index is forecast to edge up slightly to -26.8 in today's data release scheduled at 3pm. This follows its marginal rise to -27.6 in October from a record low of -28.8 in September.
USD: dollar strengthens against other major currencies
Fears of COVID-19 lockdowns in China boosted the dollar against other major currencies over the course of yesterday. Against sterling and the euro, the US dollar made choppy gains and is in a much better position against the euro compared to this time last week.
Against sterling, the dollar is marginally unchanged compared to this time last Tuesday.
For more on currencies and currency risk management strategies, please get in touch with your Smart Currency Business trader on 020 7898 0500 or your Private Client trader on 020 7898 0541.