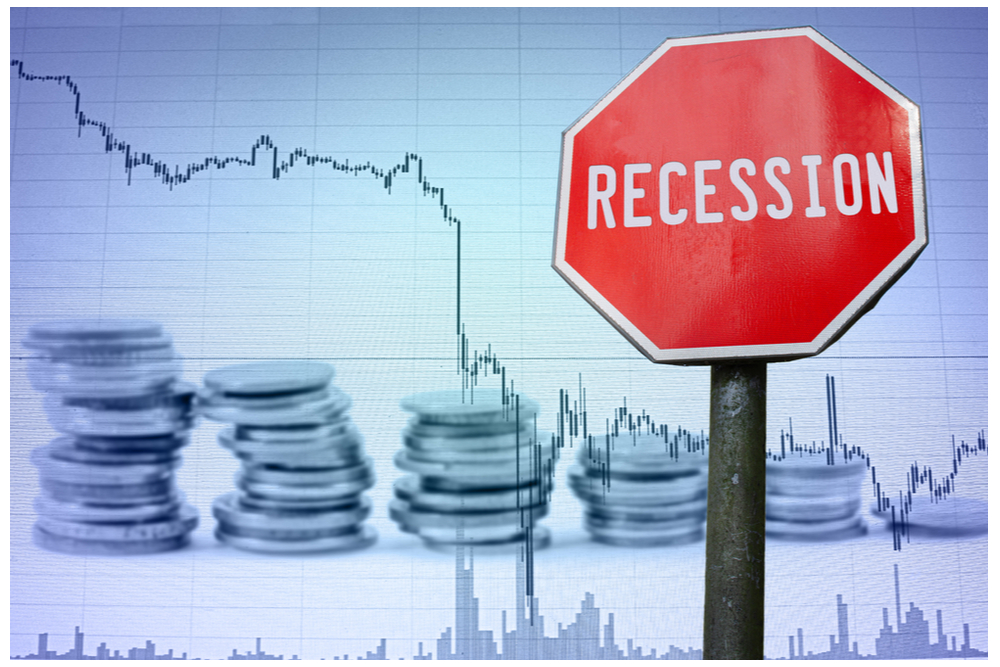 The pound has started the week slightly weaker than where it was on Friday afternoon as political uncertainty and recession fears weigh on markets.
UK business activity grew at the slowest rate since early 2021 and experts warn "worse is to come".
Today, Liz Truss and Rishi Sunak, the two Tory finalists, will compete in their first head-to-head debate. Early signs from a YouGov poll and other Conservative surveys suggest Liz Truss is the more popular candidate.
The eurozone appears to be teetering on the edge of a recession after PMI data revealed that the economy contracted in July. This comes ahead of a busy week of data releases which will provide further information on the state of the economy.
In the US, all eyes will be on the Federal Reserve's next interest rate decision on Wednesday. Another 75-basis point hike could be on the cards.
Make sure any upcoming transactions are protected against the risks of sudden market movements. Secure a fixed exchange rate now with a forward contract; call your Business Trader on 020 7898 0500 to get started.
GBP: UK business growth slows
The pound strengthened against the euro and the dollar on Friday after PMI data showed that the UK economy is still expanding despite rising living costs, albeit at the slowest rate since early 2021. This morning, sterling has weakened against the dollar on growing recession fears.
Both the manufacturing sector and the services sector expanded in July, but at a slower rate than in June.
Chris Williamson, the chief business economist at S&P Global Market Intelligence, said: "Although not yet in decline, with pent-up demand for vehicles and consumer-oriented services such as travel and tourism helping to sustain growth in July, the PMI is now at a level consistent with just 0.2% GDP growth. Forward-looking indicators suggest worse is to come."
It's a quiet week for UK data. Today, CBI industrial trends orders and business optimism index will be released.
GBP/USD chart over past year
EUR: Eurozone teetering on the edge of recession
The euro continued to weaken against the pound on Friday but strengthened against the dollar. This morning the single currency is slightly stronger against the pound but has weakened against the dollar.
PMI data for the eurozone revealed that the eurozone is teetering on the edge of recession after its composite index – which combines both manufacturing PMI and services PMI – fell from 52.0 in June to 49.4 in July. A reading below 50 indicates that the economy has contracted.
Today, German Ifo business climate figures will be released. Later this week, we will see consumer confidence figures for Germany, France and the eurozone, economic sentiment figures for the eurozone, inflation figures for Germany and GDP figures for the eurozone.
USD: Markets await Fed interest rate decision
The dollar weakened on Friday following worse-than-expected business activity surveys which, accompanied with the US's high inflation and recession fears, weighed on market sentiment. This morning the dollar has seen a slight rebound.
PMI figures for the US showed a slowdown in growth for the manufacturing industry and a significant contraction for the services industry. Inflationary pressures and a weakening demand for goods and services have increased worries that the US economy is headed for recession. All eyes will now be on the Federal Reserve's latest interest rate decision on Wednesday.
It is a busier week for US data this week, with new home sales on Tuesday, durable goods orders on Wednesday, GDP data released on Thursday and personal spending and income figures on Friday.
For more on currencies and currency risk management strategies, please get in touch with your Smart Currency Business trader on 020 7898 0500 or your Private Client trader on 020 7898 0541.