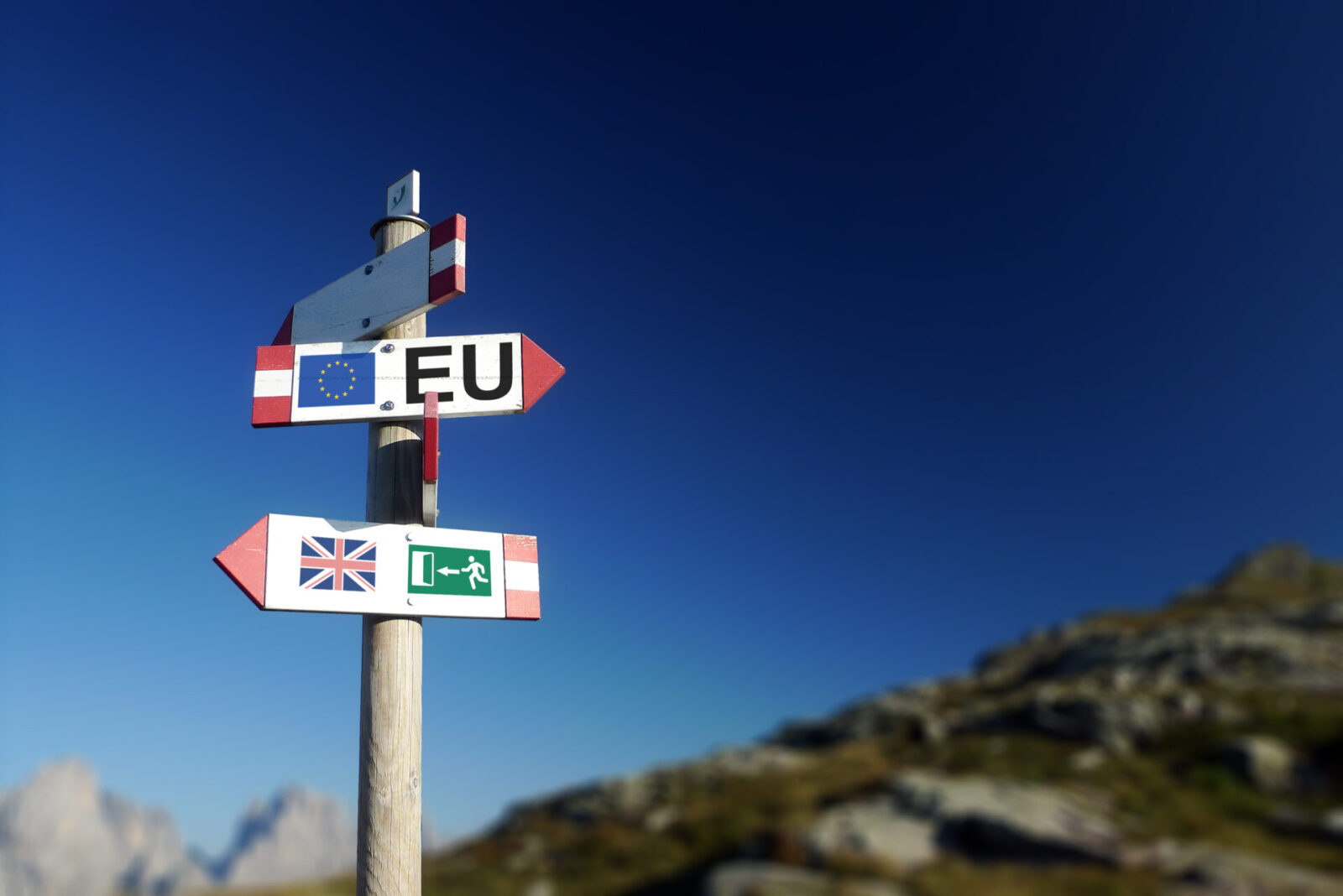 As we've seen in the past, the pound does not fare well when the possibility of a 'no-deal' Brexit increases. Prime Minister Johnson has said that a 'no-deal' will be implemented if a deal can't be reached by the 15th of October, giving the UK and EU just over a month to overcome several key sticking points.
Despite this, reports say that during a call held yesterday between the Prime Minister and the French President, both sides agree they are still committed to securing a deal. The eighth round of talks begins later today in London.
Make sure you lock in your exchange rate with a forward contract today, so your money isn't affected by uncertainty. Speak to your Business Trader on 020 7898 0500 to get started.
GBP: Sterling weaker due to Brexit uncertainty
Sterling continues to weaken after Brexit tensions and the possibility of a 'no-deal' increased yesterday. Boris Johnson has said that if a deal isn't reached by the 15th of October, the UK will leave the Brexit transition period without a deal.
New legislation that the government is introducing as a 'standby' plan will also see an Irish border be re-imposed in the event of a 'no-deal'. Several EU officials, including European Commission President, Ursula von der Leyen, have made statements warning the UK against this. Despite this, Boris Johnson and French President, Emmanual Macron, spoke yesterday and reports say that both are still committed to finding a deal.
This uncertainty and the rising possibility of leaving the EU without a deal has caused the pound to fall. Talks are due to resume in London later today.
Disappointing PMI and construction data from the end of last week may also have contributed to the pound's fall. Both Services and Composite PMI were revised lower.
EUR: German data released this morning
German Balance of Trade figures came in this morning, showing that Germany's trade surplus declined in July year-on-year, as the coronavirus pandemic hit global demand. Month on month, imports and exports both increased, but not by as much as predicted.
Later today, GDP growth rate for the Euro Area will be released, as well as the number of employed persons. A decline of 2.8% is expected quarter-on-quarter.
The main event for the euro this week will be the ECB interest rate decision and press conference on Thursday. It will be interesting to see if the bank expresses concerns over the euro's strength and have decided to adopt the same approach to inflation as the Federal Reserve.
USD: Dollar strong after Labour Day
After a poor week last week, the dollar strengthened over the weekend as was still strong yesterday. There were no data releases for the US yesterday, as it was Labour Day, and it's a light week for data overall. However, results of the Consumer Price Index will be released on Friday.
President Trump has raised the prospect of 'decoupling' the US economy from China, a comment which has caused demand for safe-haven currencies to increase. Essentially, this is a suggestion to stop trading with China and to break ties with its economy, a move that many fear would be a self inflicted wound.
There will be three Presidential debates ahead of the US election, the first of which will be held at the end of September. It will be interesting to see if the outcomes of these will have any bearing on the dollar.
For more on currencies and currency risk management strategies, please get in touch with your Smart Currency Business trader on 020 7898 0500 or your Private Client trader on 020 7898 0541.