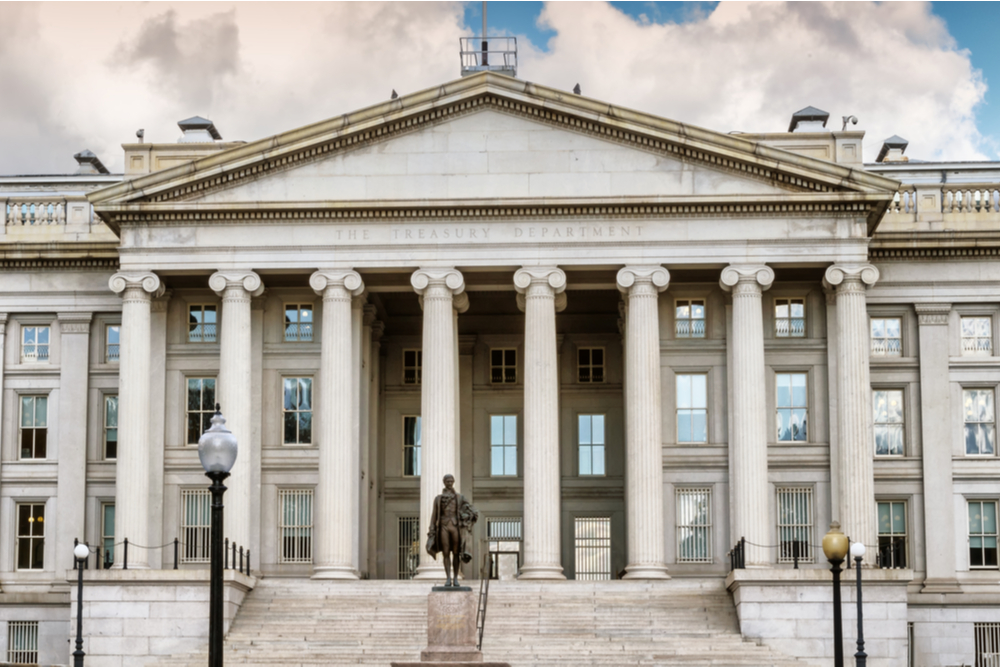 Sterling has fallen by between 1 and 2% against both EUR and USD since Wednesday morning. Rising bond yields in the US hit a one-year high, leading markets to favour the dollar as confidence in global economic recovery increases.
All eyes will be on Chancellor Rishi Sunak next week as he outlines the government's spending plans in his Spring Budget. The tone of the Budget could affect sterling further.
There was some good news in the US, as initial jobless claims fell to the lowest figure in three-months.
Make sure any upcoming transactions are protected against the risks of sudden market movements. Secure a fixed exchange rate now with a forward contract; call your Business Trader on 020 7898 0500 to get started.
GBP: Markets await Spring Budget
The pound has weakened against both the euro and the dollar this morning. The prompt appears to be due to issues unrelated to the vaccine rollout or Brexit deal, which had boosted sterling in recent weeks, but larger scale changes in global market sentiment around risk aversion and bond yields.
In the UK, more people were on furlough at the end of January than at the end of December, as the cost of the scheme reaches £53.8bn.
Ahead of Wednesday's spring Budget, UK businesses have expressed their need for further financial support. Chancellor Rishi Sunak is also under pressure to extend the furlough scheme as restrictions continue. He has said he will be "open and honest" with the British people, and the tone of the Budget could impact the pound.
GBP/USD chart
EUR: Euro hit by rising bond and treasury yields
The euro has strengthened against the pound but weakened against the dollar after rising bond yields in the US.
This comes despite the European Central Bank saying they are willing to buy bonds flexibly to avoid a tightening of financial conditions.
In the eurozone, economic sentiment improved month-on-month to the highest it has been since March 2020. Industrial and services sentiment also improved, beating market expectations.
USD: Dollar gains ground
The dollar has strengthened this morning after a big sell off of US treasury yields yesterday. Market confidence is increasing as the global economy seems to be bouncing back faster than expected.
Durable goods orders, which includes machinery and electronics, increased by more than anticipated in January.
The US saw further positive news, with initial jobless claims falling to 730,000, the lowest figure in three months. However, this data does not include those using the PUA programme, such as freelancers and the self-employed.
Later today, data will be released regarding personal income and personal spending in the country in January.
For more on currencies and currency risk management strategies, please get in touch with your Smart Currency Business trader on 020 7898 0500 or your Private Client trader on 020 7898 0541.