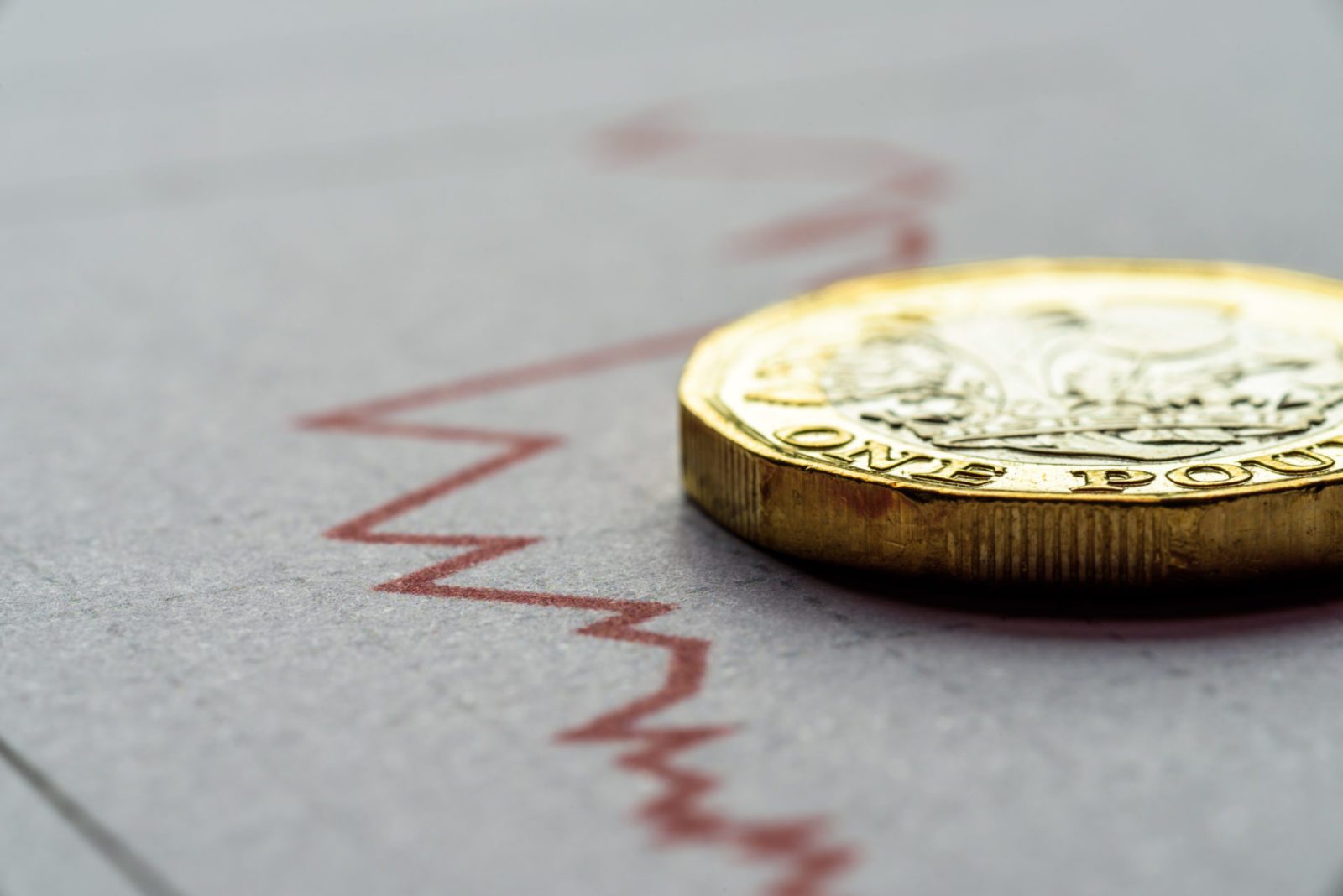 The pound is weak this morning ahead of Boris Johnson revealing his plan for a Brexit agreement, likely to be made public following his conference speech this morning. Opposition has already been voiced on proposals for customs checks between Northern Ireland and the Republic, but it remains to be seen what shape the full proposal will take.
In the Eurozone, German manufacturing came in better than expected, in a positive sign for the single market's largest economy. Nonetheless, much of the influence today will also be political, as the Brexit plans are revealed.
Despite an unexpected drop in US manufacturing, the dollar is still up against both the pound and euro. A series of speeches from Fed officials have begun, with Charles Evans indicating yesterday that enough rate cuts may have been made to lift inflation.
There will be a lot of uncertainty and unpredictability over the next few days, with just a few weeks for any potential deal to gain approval and be passed. Make sure to protect your business against the risk of sudden market movements with a forward contract. This locks in your rate for up to two years, so you always know exactly how much you're paying. Speak to your Business Trader on 020 7898 0500 to act now.
GBP: Pound drops to three week low
Sterling dropped to a three week low against the dollar yesterday, and was low against the euro in anticipation of the Prime Minister revealing his plan for an amended Brexit agreement. His new proposals are expected to offer an alternative to the controversial Irish 'backstop'.
Johnson said yesterday that the "reality" of Brexit will involve custom checks between the border between Northern Ireland and the Republic. According to leaked proposals, the plan involves checks that will take place away from the border. However Ireland's Deputy Prime Minister, Simon Coveney, said that this idea is a "non-starter."
It is also thought that the Prime Minister will deliver an ultimatum to the EU today – that they should negotiate Brexit on his terms within the next nine days, or face a no-deal Brexit. He is expected to offer the EU a "fair and reasonable compromise" whilst speaking at the Conservative Party conference today. Johnson said yesterday that he hopes to reach a deal within "the next few days."
Today we'll see Construction PMI figures for the UK, which are due to remain in contraction territory for the fifth consecutive month.
EUR: Euro profits from pressure on pound
Euro has started the day stronger against the pound, as objections to the UK's Brexit plans began even before any publication. It was also boosted by stronger-than-expected German manufacturing figures, providing some positive news an economy largely seen as troubled in the short-term.
Eurozone inflation slowed year-on-year thanks to cheap energy, a figure supporters of the ECB's decision to loosen policy say justifies the move, although opposition is still very public.
Today, most movement will be related to politics, with the British government set to reveal its Brexit plans around noon. Opposition has already been raised to leaked proposals, although it remains to be seen what shape the final document will take. Tomorrow will also be an important day for data release, with services PMI, retail sales and a speech from de Guindos.
USD: Manufacturing PMI falls to 10 year low
The dollar was strong against the pound and the euro yesterday, despite a surprise dip in manufacturing activity. The ISM Manufacturing figure fell to a 10 year low, tumbling to 47.8 and missing expectations of a rise to 50 from 49.1. This fall is reportedly a consequence of the ongoing trade war and a sign that tariffs are taking their toll.
The first of a series of speeches from Federal Reserve officials began yesterday, with Chicago Fed President Charles Evans indicating that they may have delivered enough rate cuts to lift inflation.
As part of their impeachment inquiry into the President, the Democratic Party have demanded records from Trump's personal lawyer, Rudy Giuliani. Giuliani has admitted to asking Ukrainian officials to investigate Trump's political rival, Joe Biden, and so lawmakers have issued a subpoena for all records of communication.
For more on currencies and currency risk management strategies, please get in touch with your Smart Currency Business trader on 020 7898 0500 or your Private Client trader on 020 7898 0541.