Pound up as EU leaders disagree on details of rescue package
By Christopher Nye April 24th, 2020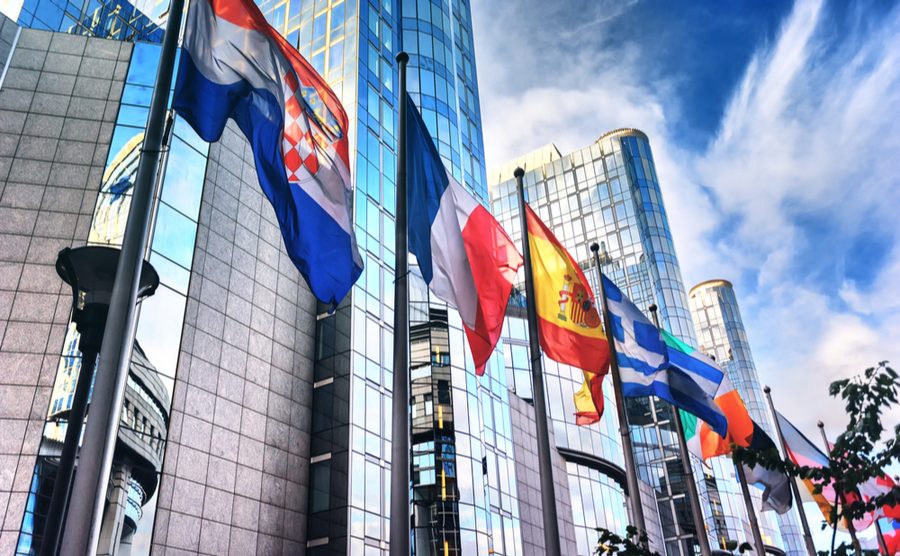 The pound is up against the euro after yesterday's Eurogroup meeting, which saw continued debate between the so-called 'frugal four', especially Austria, and the southern European countries hardest hit by the coronavirus pandemic. The group has agreed to a longer-term funding plan of as much as a trillion euros, but differences remain over what it will comprise.
Sterling did, however, see a brief drop yesterday as CBI figures showed business confidence to have hit a record low.
In the US, unemployment has continued to grow, reaching approximately 26 million in a month, while the Kansas manufacturing index hit a record low.
We're in volatile times and it's difficult to plan ahead, so don't miss your copy of our free Quarterly Forecasts. Find out what the major banks are predicting – and whether these predictions can be relied on.
GBP: Pound boosted by EU internal divisions
The pound has been given a boost this morning by uncertainty in the EU, as leaders continue to disagree on the details of the bloc's coronavirus rescue package. This helped sterling regain ground from a drop yesterday afternoon after the CBI's business confidence index dropped to lows not seen since records began.
This morning has also seen retail sales drop further, although, excluding fuel sales, the figures have come in not as low as expected.
EUR: Euro down as Eurogroup meeting comes to an end
The euro is down against the pound this morning after a difficult Eurogroup meeting. EU leaders have agreed to the principle of a trillion-euro rescue package across seven years, but are divided on how this would be implemented. Italy, France and Spain are arguing for further grants, while Austria and the Netherlands have called for loans.
German business climate figures have dropped further still, as concerns over a recession in the Eurozone grow.
USD: Dollar down as unemployment grows
Initial jobless claims came in higher than expected yesterday, showing total unemployment to have reached approximately 26 million – erasing the gain of the 22 million jobs created since the financial crisis. Manufacturing PMI also fell at its fastest rate in 11 years, deeply affected by factor closures.
Meanwhile, Donald Trump has signed an executive order to suspend green card approvals for at least 60 days, apart from for spouses of American citizens and unmarried children under 21. That said, visa applications have already been closed for weeks as most consulates are not working, so the impact may not be as sharp as it sounds.
New home sales have also dropped by 15% nationwide, with the biggest drop proportionally – 38.1% – coming in the West.
For more on currencies and currency risk management strategies, please get in touch with your Smart Currency Business trader on 020 7898 0500 or your Private Client trader on 020 7898 0541.