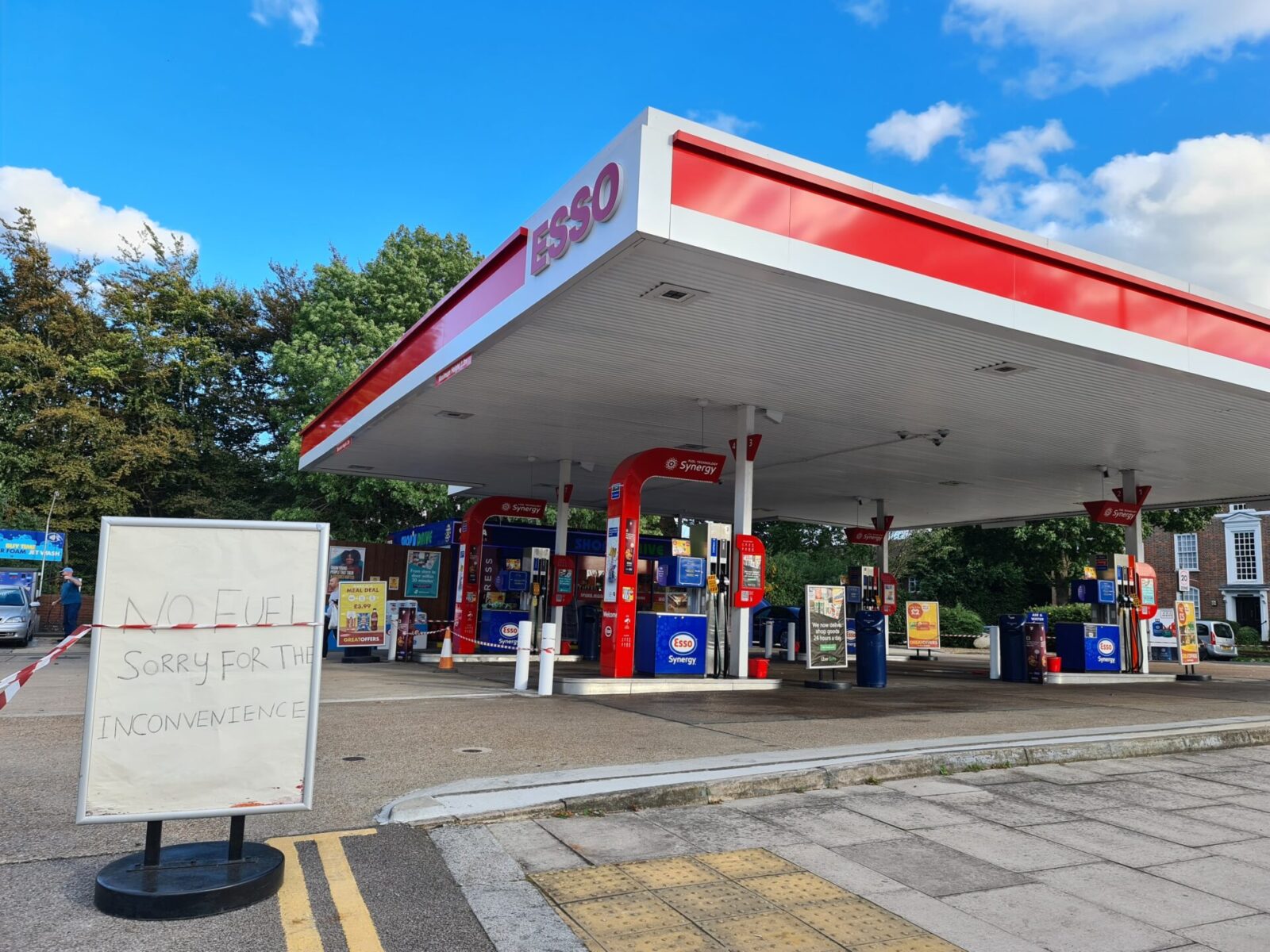 Editorial credit: Maria Wan / Shutterstock.com
The pound weakened against both the euro and the dollar yesterday and is still weak this morning due to the UK's energy crisis and fuel shortages. The crisis has stoked concerns over rising inflation and economic stagnation.
Yesterday, Prime Minister Boris Johnson said, "we're hearing from industry that supplies are coming back onto the forecourts in the normal way." Any further news on this could continue to impact sterling.
The markets will be listening closely to Federal Reserve Chair Jerome Powell's testimony in front of Congress today, in which he is expected to warn of prolonged high inflation. Rising treasury yields caused the dollar to strengthen yesterday and it is still strong this morning.
Make sure any upcoming transactions are protected against the risks of sudden market movements. Secure a fixed exchange rate now with a forward contract; call your Business Trader on 020 3918 7255 to get started.
GBP: BoE Bailey due to speak later
The pound fell sharply by over 1% against the euro yesterday, as worries over the UK's fuel and energy crisis increased.
UK gas prices surging to record highs, as well as the 'panic buying' of fuel have raised concerns of rising inflation and a stagnating economy, which has caused sterling to weaken. Any further news on this could continue to impact sterling in the coming weeks.
It's a light day for UK data, however, Bank of England governor Andrew Bailey is set to speak later. In a speech on Monday evening, Bailey spoke of the "hard yards" ahead as the economy recovers from Covid.
GBP/USD past year
EUR: Sentiment figures due today
The euro was stronger against the pound and weaker against the dollar yesterday.
Several European Central Bank officials gave speeches yesterday, including President Christine Lagarde. She said that "monetary policy must remain focused on steering the economy safely out of the pandemic emergency and lifting inflation sustainably towards our 2% target."
The ECB has, so far, insisted that higher inflation is transitory.
Economic sentiment and consumer confidence figures will be released for the Eurozone this morning, revealing how to economy fared in September.
USD: Dollar benefits from rising treasury yields
The dollar strengthened against the pound and the euro yesterday due to a surge in US treasury yields.
This surge has been caused by a 'hawkish' stance from the Federal Reserve, which said last week that it will likely begin reducing its monthly bond purchases as soon as November. The dollar is also benefitting from its status as a 'safe haven' currency amid the global energy crisis.
Fed Chair Jerome Powell is testifying in front of Congress this week and is expected to say that higher inflation could last longer than expected.
For more on currencies and currency risk management strategies, please get in touch with your Smart Currency Business trader on 020 3918 7255 or your Private Client trader on 020 7898 0541.