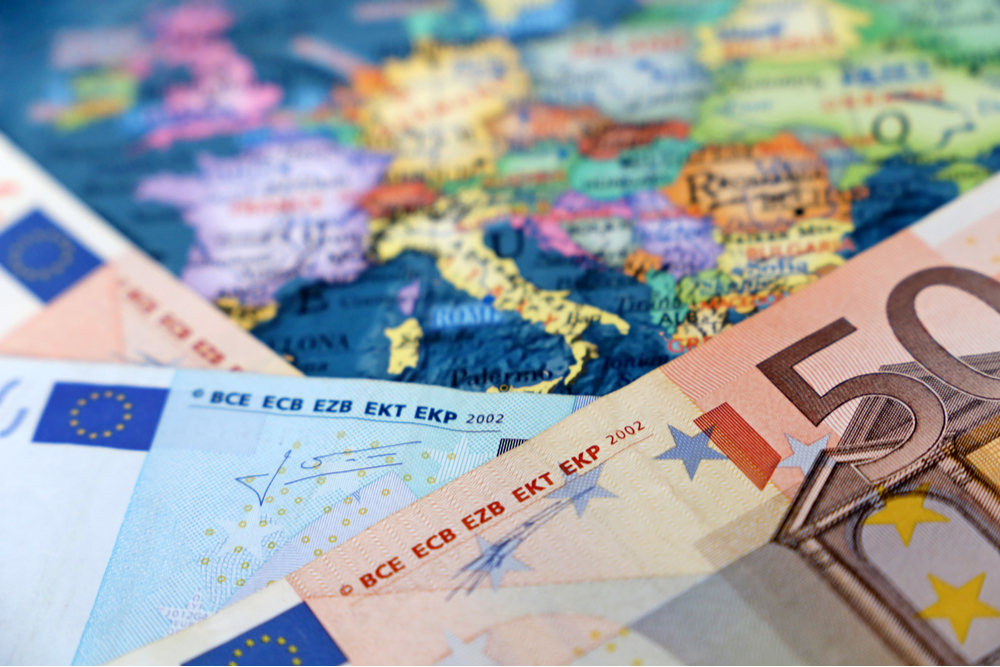 The pound is stronger against the euro this morning following poor eurozone data that sent the single currency lower. Against the dollar, sterling remains steady as markets await the all-important US jobs data later today.
From today, millions of people in the UK will see their energy bills increase as the price cap set by Ofgem rises by 54%. This is to reflect an increase in the wholesale price of gas and will add to an already pressured cost of living situation.
In the latest update to the Russia-Ukraine conflict, several officials from the US have argued that the Russian President's advisors are "too scared to tell him" the truth about how the Russian military is performing in Ukraine.
Putin has also announced that from today, "unfriendly" European states must pay for Russian gas in roubles. This is to try and boost the Russian economy that has been hit hard by the war.
US President Joe Biden has ordered a major release of oil from America's reserves.
Make sure any upcoming transactions are protected against the risks of sudden market movements. Secure a fixed exchange rate now with a forward contract; call your Business Trader on 020 7898 0500 to get started.
GBP: UK GDP data beats expectations
The pound has regained some strength against both the euro and the dollar following better-than-expected GDP data and poor eurozone data.
The UK economy expanded 1.3% quarter-on-quarter in the last three months of 2021, beating expectations. This growth was largely driven by healthcare and social work activities, including increased GP visits and coronavirus testing.
In a recent update to the Russia-Ukraine conflict, Sir Jeremy Fleming, boss of British spy agency GCHQ, has said that Russian President Vladimir Putin made a "strategic miscalculation" by invading Ukraine and that his advisors are "afraid to tell him the truth" about his error.
GBP/USD chart over past year
EUR: Russian gas must now be paid for in roubles, says Putin
The euro weakened over the course of Thursday, mainly due to dollar strength and poor economic data for the eurozone.
Eurozone unemployment came in higher than expected, and inflation data for both Italy and France revealed that prices have risen in both countries, above market expectations. Later this morning we will see inflation data for the whole eurozone, which is expected to rise.
In an attempt to boost the Russian economy, President Vladimir Putin has demanded that "unfriendly" European states pay for gas in roubles from today. He added that "if such payments aren't made, we will consider this a failure by the client to comply with its obligations" and could rip up contracts to supply gas.
Germany and France have condemned this request, describing it as "political blackmail".
USD: US officials claim Putin is being "misinformed" by "scared" advisors
The dollar has strengthened against the euro and is holding steady against the pound following US inflation data.
Core Personal Consumption Expenditure – which measures the prices paid by people for domestic purchases of goods and services, excluding the prices of food and energy – did not rise as much as predicted. This could influence the Fed's decision to raise interest rates.
US officials have argued that "Putin is being misinformed by his advisers about how badly the Russian military is performing" in Ukraine because they are "too scared to tell him".
Markets now await US jobs data later today which will show how many jobs were created in March and will give an indication of how the economy is faring. The figures are expected to show a decline from 678k in February to 460k.
For more on currencies and currency risk management strategies, please get in touch with your Smart Currency Business trader on 020 7898 0500 or your Private Client trader on 020 7898 0541.