Pound stronger as Sunak unveils £1 billion for businesses
By Alex Bennett December 22nd, 2021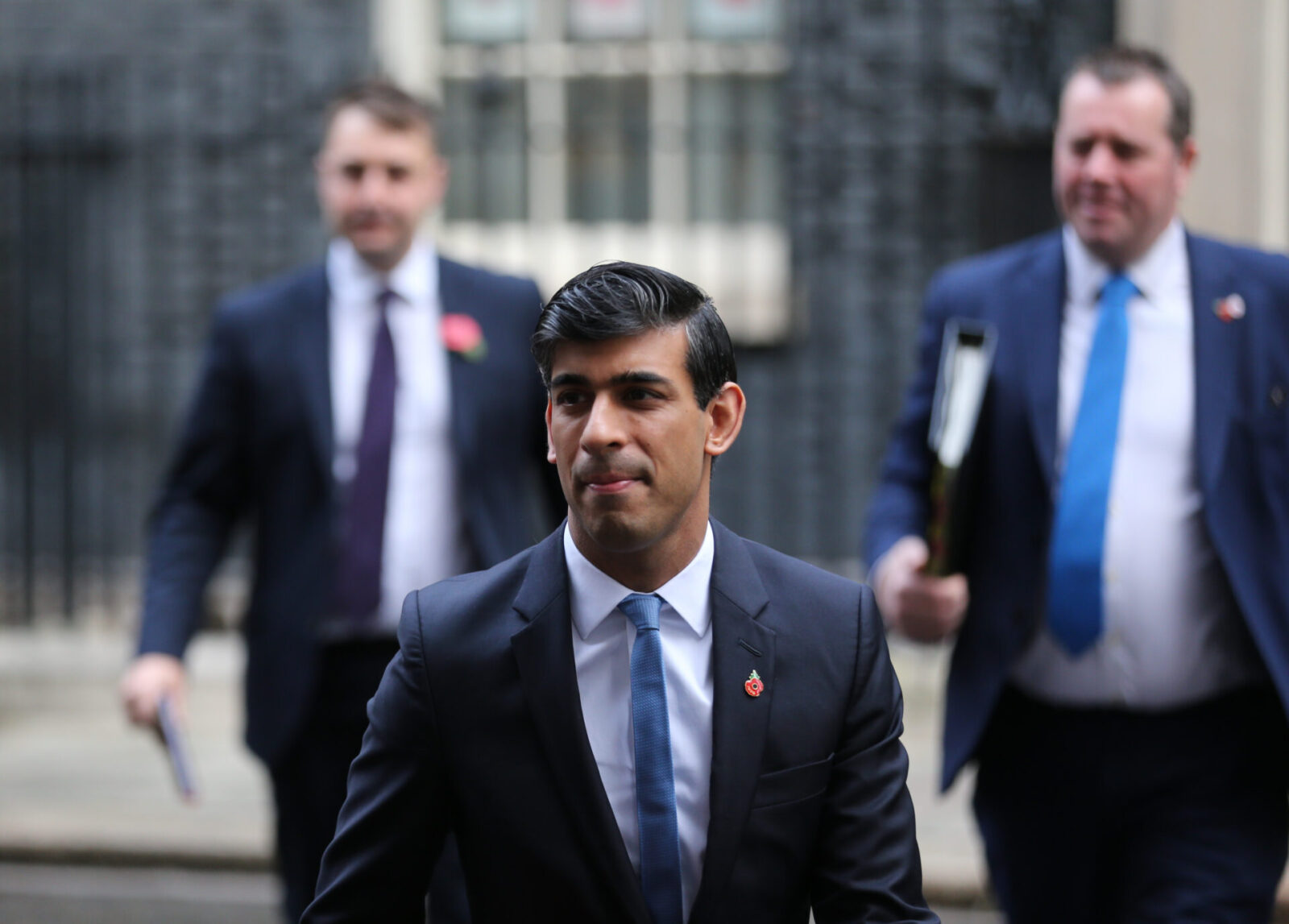 Credit: Shutterstock/Ilyas Tayfun Salci
After weakening on Monday and Tuesday this week due to Omicron fears, the pound is stronger this morning.
Yesterday, Chancellor Rishi Sunak announced a £1 billion fund for businesses who are struggling amidst the surge in Omicron cases. He also unveiled an extra £30 million to help theatres and museums.
However, whilst the measures have been welcomed by some, many businesses have criticised the government for not offering enough support and for a lack of clarity over further pandemic restrictions.
The government has also announced this morning that the self-isolation period for those infected with Covid is being reduced from 10 days to 7 days, if lateral flow tests are taken in the last two days.
Make sure any upcoming transactions are protected against the risks of sudden market movements. Secure a fixed exchange rate now with a forward contract; call your Business Trader on 020 3918 7255 to get started.
GBP: GDP figures released this morning
The pound is slightly stronger against the euro and the dollar this morning after falling at the beginning of this week due to Omicron fears.
Sterling may have benefitted from the Prime Minister ruling out any restrictions before Christmas, as well as cutting the self-isolation period from 10 days to 7 days. Chancellor Rishi Sunak also unveiled £1 billion worth of relief for businesses. Hospitality businesses and other firms can apply for grants to help them through this uncertain time.
GDP figures for the third quarter of this year came in this morning, showing that the economy expanded 1.1% on quarter in the three months to September of 2021, below initial estimates of a 1.3% increase due to supply chain challenges. Year-on-year, the economy expanded by 6.8%.
GBP/USD past year
EUR: Germany and Portugal announce post-Christmas restrictions
The euro is trading around the same levels against the dollar this morning and is slightly weaker against the pound.
Consumer confidence figures were released for both Germany and the eurozone yesterday. The data showed that confidence in the eurozone fell below market expectations in December, mainly due to mounting concerns over the Omicron variant and the prospect of tighter restrictions.
Germany and Portugal are two of several nations that have announced post-Christmas restrictions. Germany is closing nightclubs from December 28 and restricting private gatherings to a maximum of 10 people.
USD: Dollar stronger due to safe-haven status
The dollar is slightly stronger against a basket of currencies this morning, benefitting from its safe-haven status as the impact of Omicron is considered by the markets.
Tensions on the border between Russia and Ukraine are also prompting investors to opt for the safe-haven greenback. Reports suggest that Russia is preparing to invade Ukraine and US officials have warned that tough export controls will be considered on Russia if they invade.
There will be a series of US economic data releases for the rest of this week, including durable goods orders and personal spending.
For more on currencies and currency risk management strategies, please get in touch with your Smart Currency Business trader on 020 7898 0500 or your Private Client trader on 020 7898 0541.