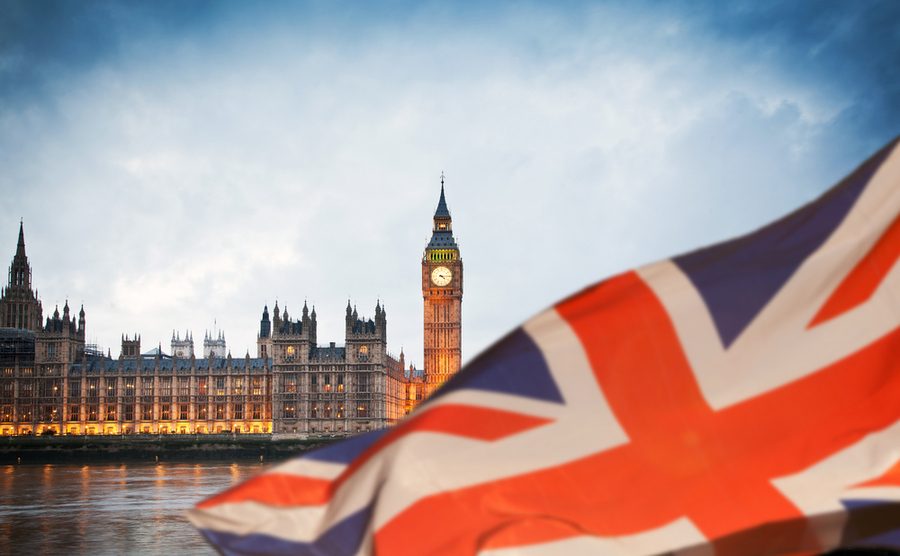 The pound hit a three-year high against the euro last week, following the UK election result. Today, as MPs begin to return to Westminster before electing the Speaker tomorrow, the pound is still strong on optimism over a resolution to Brexit.
Sterling's gain was euro's weakness, and the single currency dropped last week after the election. This week will be a busy one for data releases, starting with PMI figures from the eurozone and major economies today.
The dollar also fell to five-month lows after the election result, despite positive news as China and the US confirmed a phase one trade deal.
Although the pound is strong today, there's no guarantee how long this will last. Lock in your rate today and you will know exactly how much your funds are worth, even if the markets drop. Speak to your Business Trader today on 020 7898 0500 to get started.
GBP: Pound still strong as MPs return to House of Commons
The pound had a strong day on Friday after the Conservative Party secured a comfortable majority in the general election. Believed to be the outcome that will solve the Brexit impasse, the pound strengthened to three-year highs against the euro and to nearly two-year highs against the dollar.
The pound is still strong as MPs, including 109 new MPs, return to Westminster this week and are due to begin the process of considering legislation paving the way for the UK to leave on the 31st of January. Talks about a future trade and security relationship will begin almost immediately. It's thought that Boris Johnson could bring his deal before Parliament as early as this Friday.
After a very disappointing election, Jeremy Corbyn has said he will continue as Labour leader for a period of 'reflection' but will not stand in another general election.
Today, we'll see Manufacturing, Services and Composite PMI data for the UK. All are expected to stay within contraction territory.
EUR: Busy day ahead after euro weakens
Euro hit a three-year low against the pound and is still low today, following the result of the UK general election. It was also not helped by slightly worse-than-expected data releases on Friday, showing German wholesale prices to have declined faster than forecast. Italian industrial figures were better than thought, but still in the negative.
Today is a busy day, with PMI data from the Eurozone, France and Germany, and the markets will also be watching closely for any European comments on the future direction of Brexit negotiations.
This morning, German Manufacturing PMI in Germany decreased to 43.40 points in December from 44.10 points in November. 
Eurozone Manufacturing PMI was revised lower to 45.9 in December from 46.9 in November, whilst Services PMI improved from 51.9 to 52.4.
USD: US and China reach phase one deal
The dollar fell to five-month lows on Friday as the pound strengthened due to the general election result.
Despite this, the US and China announced that they have reached a phase one trade deal, which includes tariff relief, increased agricultural purchases and structural change to intellectual property and technology issues. President Trump also said that the US would scrap planned tariffs on the 15th of December. China also suspended additional retaliatory tariffs.
Whilst Trump said on Twitter that phase two talks would start 'immediately', China said that they will only begin after phase one is implemented.
Following the Federal Reserve's decision on interest rates last week, several Fed officials are due to speak this week. Updates on US industrial production, housing, consumer sentiment, personal income and spending are all due this week.
For more on currencies and currency risk management strategies, please get in touch with your Smart Currency Business trader on 020 7898 0500 or your Private Client trader on 020 7898 0541.