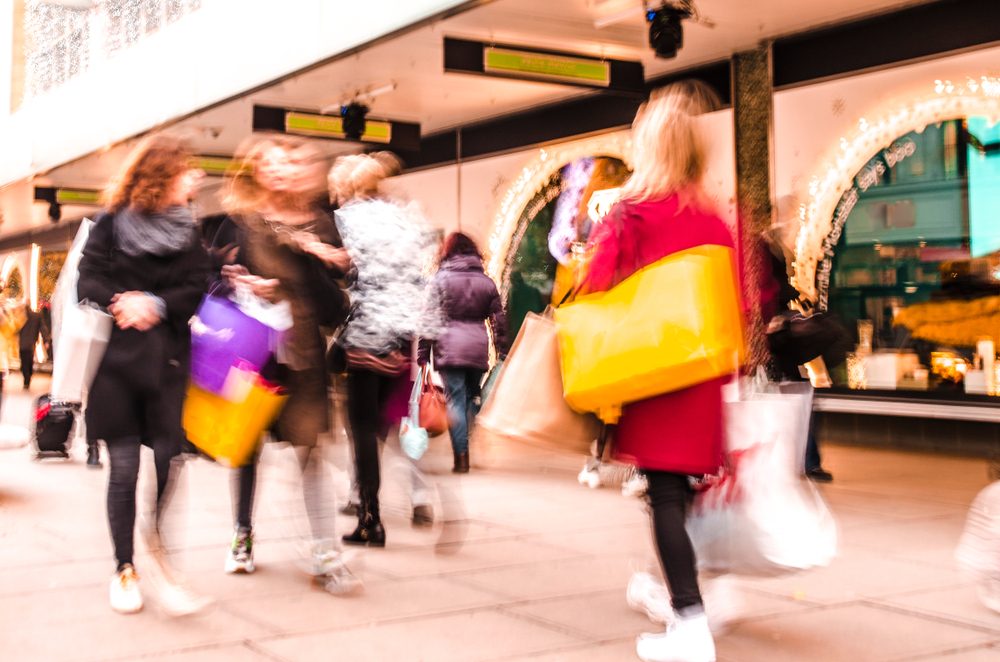 There was some welcome news yesterday as UK retail sales beat forecast and showed that British shoppers returned to the high street last month. The news was warmly received by investors, who piled into the pound and sent it soaring against the dollar in the immediate aftermath of the result. The pound did fall back a little towards the end of the day, but the economic data was positive and the reaction more positive still.
Today there is the little matter of the GDP growth rate for the first quarter of 2018 which is expected to be revised downwards to 1.2% from 1.4%, but if this week/month/year has taught us anything, it's that you can never rely on expectations and what is forecast. Who knows? Perhaps economic growth in the UK will hold steady. One thing is for sure: it has been a rocky week for the pound, particularly against the dollar and with continuing Brexit uncertainty, it is a trend likely to continue for a long time yet.
Over in the US, we received yet another curve ball from Trump, who announced that the North Korea summit has been cancelled. Something that was hailed as a masterstroke by the most powerful man in the world just a few weeks ago has now proved to be rather a lot of hot air. Shares around the globe dropped following the news, not least because Trump warned North Korea that the US's nuclear weapons arsenal is 'massive and powerful'.
We can expect further volatility on the stock markets as well as the currency markets, so that should help make our latest currency forecasts even more interesting than they already are. Context is everything with forecasts; the lack of it when making predictions makes them especially unreliable. Download your free copy and see just what the major banks were predicting last month.
We'll be closed on Monday as it's a Bank Holiday, but we'll be open for business as usual on Tuesday. Finally, Harry and the rest of our trading team will be participating in the Wolf Run to raise money for Children with Cancer UK. Harry's daughter, Sienna, was diagnosed with Acute Lymphoblastic Leukemia earlier this year and Children with Cancer UK have provided support throughout. Let's all dig deep and help him smash his target of £10,000!
GBP: retail sales beat forecast to boost the pound
The big release from the UK yesterday was the retail sales figures for April. Month-over-month, they increased by some 1.6%, easily beating market expectations of a 0.7% rise. To put that into context, it is the largest gain in retail sales since October 2016 and presents some welcome relief for the UK. More impressive still was that year-on-year, retail sales increased by 1.4% which was far better than the 0.1% the markets had anticipated.
The news helped sterling strengthen sharply against the dollar in what is perhaps a sign of investors holding onto any positive economic data from the UK. The truth is, one piece of retail sales data isn't all that important in the grand scheme of things, but if it proves to be a sign of the times to come then it is extremely positive. Let's hope that the drop in inflation and increase in average earnings filters through to the British public and they continue to take to the high street and boost the economy.
Today we will see the second estimate of the GDP growth rate for the first quarter of 2018. The figure is expected to be revised downward from 1.4% to 1.2% which would take the wind out of yesterday's sails somewhat. But it might yet prove inaccurate. Even GDP holding steady on the second estimate would be extremely positive. I guess we'll find out shortly.
EUR: ECB believe ample monetary stimulus is still necessary
The euro had a decent day against the dollar yesterday but it is still some way below what it was just ten days ago. What was such a promising start to the year for the single currency has suddenly lost momentum. A series of disappointing economic data releases are largely responsible, but so too is evidence of a strong US economy and the European Central Bank's plan to keep interest rates on hold for the foreseeable future. Remember: ECB President Draghi favours a weak euro and often makes dovish statements that help the euro weaken; manage your currency exposure and suddenly you're no longer at risk of such sentiment.
Speaking of the ECB, its monetary policy meeting accounts were released yesterday and showed that members believe an ample degree of monetary stimulus is still necessary for underlying inflation pressures to continue building up. The commitment to purchasing €30 billion net assets each month until the end of September was reaffirmed, and it might yet be extended beyond that. If that is confirmed soon, we could see some significant euro weakening. The markets want fiscal stimulus to be withdrawn, even if gradually, in signs that the global economy is in tip top shape, but the ECB remains dovish in this regard. That's not to say it is wrong to do so (they're the experts after all), but a rise in interest rates or withdrawal of quantitative easing would likely send the euro soaring. It won't be happening anytime soon though.
Germany's GDP growth rate held steady as expected at 2.3%, but Gfk consumer confidence came in slightly below expectations at 10.7 (it was expected to hold steady at 10.8). Today we will see the German Ifo business climate for May, but attention will be turned to the UK's GDP growth figures.
USD: Trump cancels North Korea summit
Trump cancelled the North Korea summit yesterday, citing 'tremendous anger and open hostility' shown by North Korea. They had called Mike Pence a 'political dummy' before the announcement, but then Trump once referred to Kim Jong Un as 'little rocket man', so, like, he who casts the first stone and all of that. On a more sober note, tensions between the two nations have now ratcheted up once more and stock markets around the world fell. What a volatile world we are living in right now.
Existing home sales in April declined by 2.5% when a drop of 0.2% had been expected. This wasn't too much of a cause for concern, but initial jobless claims came in worse than expected too. 234,000 Americans filed for unemployment benefits in the week ending 19 May, which was higher than the 220,000 expected and is the highest reading for seven weeks. The dollar weakened against the euro and sterling, but it has been so consistent in its gains of late that this could just be a minor blip. We shall see over the course of the next few weeks.
Today we will see durable goods orders for April and Fed Chair Jerome Powell is due to give a speech. It will be interesting to see what he says and whether any changes to his interest rate expectations are made. If they are increased, we will likely see some significant dollar strengthening.
For more on currencies and currency risk management strategies, please get in touch with your Smart Currency Business trader on 020 7898 0500 or your Private Client trader on 020 7898 0541.