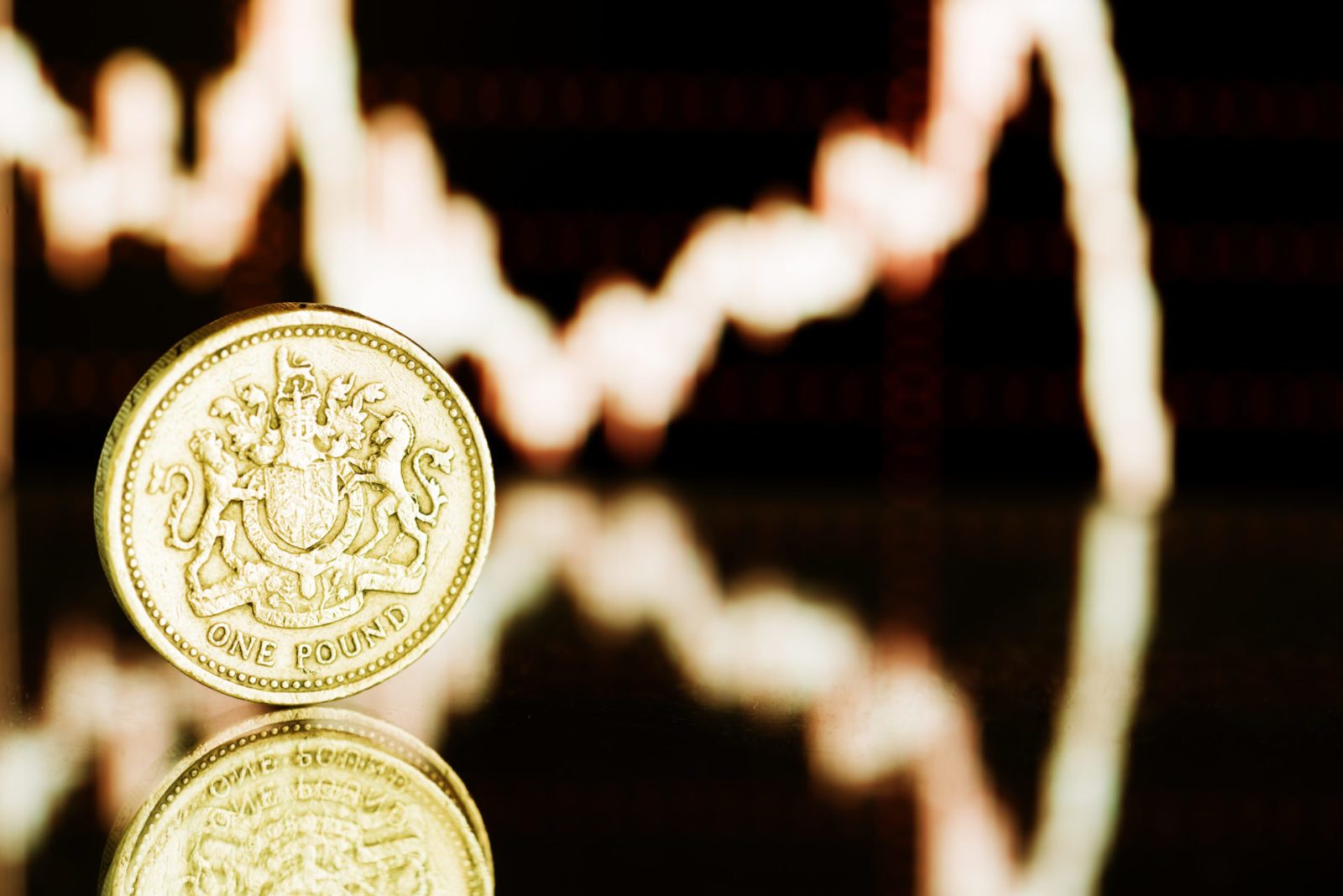 The pound is still around two-year lows, having hit its lowest level since April 2017 yesterday. Worries of a no-deal Brexit becoming more likely – and not assuaged by the BBC's leadership debate – and poor retail data are keeping the pound low.
Better-than-expected industrial figures from France provided a boost to the euro, while the markets look forward to the outcome of the ECB monetary policy meeting tomorrow.
The markets are also awaiting FOMC meeting minutes from the US, and a series of speeches from Jerome Powell, to see if there are hints of a rate cut at the end of the month.
You can protect your business against this uncertainty. Simply secure yourself a fixed exchange rate for up to two years with a forward contract. Speak to your Business Trader today on 020 7898 0500.
GBP: Pound near two-year lows ahead of GDP data
The pound is heading for two-year lows this morning and was close to its lowest level since April 2017 yesterday. This comes due to expectations of a no-deal Brexit and poor retail data, reaffirming the woes of the UK high-street. Due to concerns about a worsening economy, markets are now pricing in a rate cut from the Bank of England over the next 12 months, another factor which has weakened the pound.
Despite fears of a no-deal Brexit, MPs voted to pass a process that would make suspending Parliament more difficult. This amendment to the Northern Ireland Bill scraped through by a small margin, and will make it harder for the new Prime Minister to push a no-deal through.
Markets look to Balance of Trade and GDP figures this morning. The GDP forecast for May is expected to come in at 0.3% month-on-month, an improvement to the -0.4% in April. This data will help to decide if the British economy shrank in the second quarter of 2019.
EUR: Unexpectedly positive industrial figures boost euro
Euro is up against a weakened pound this morning, as Brexit uncertainty continues to weigh it down. French industrial figures came in much better than forecast this morning, providing an unexpected boost, at 2.1% instead of 0.2%.
Yesterday, Bunkhard Balz, member of the board of Germany's Bundesbank, told the Cloud Banking Summit that becoming digital was of primordial importance for central banks, and that reforms were underway, saying that 'the financial system is being redesigned in a way we have not fully understood, and this raises new questions that require new answers'.
Although today has been relatively quiet with economic releases, tomorrow will be busy, with German and French inflation, and, crucially, ECB monetary policy meetings, too. There is also a large number of economic releases from the US, also including inflation, which could well impact EUR-USD.
USD: Dollar looks to Fed speeches and FOMC minutes
The dollar is weak against the euro and strong against the pound this morning. Markets look towards the first in a series of speeches from Federal Reserve Chairman Jerome Powell, whose comments may determine if there will be a rate cut at the end of the month. FOMC meeting minutes will also be released later today.
In US-China trade war news, the two nations have made first contact since a 'truce' was made at the G20 Summit. A phone call between officials reportedly went well, with economic adviser Kudlow saying that talks were constructive. It is expected that US officials will visit China 'shortly'.
For more on currencies and currency risk management strategies, please get in touch with your Smart Currency Business trader on 020 7898 0500 or your Private Client trader on 020 7898 0541.