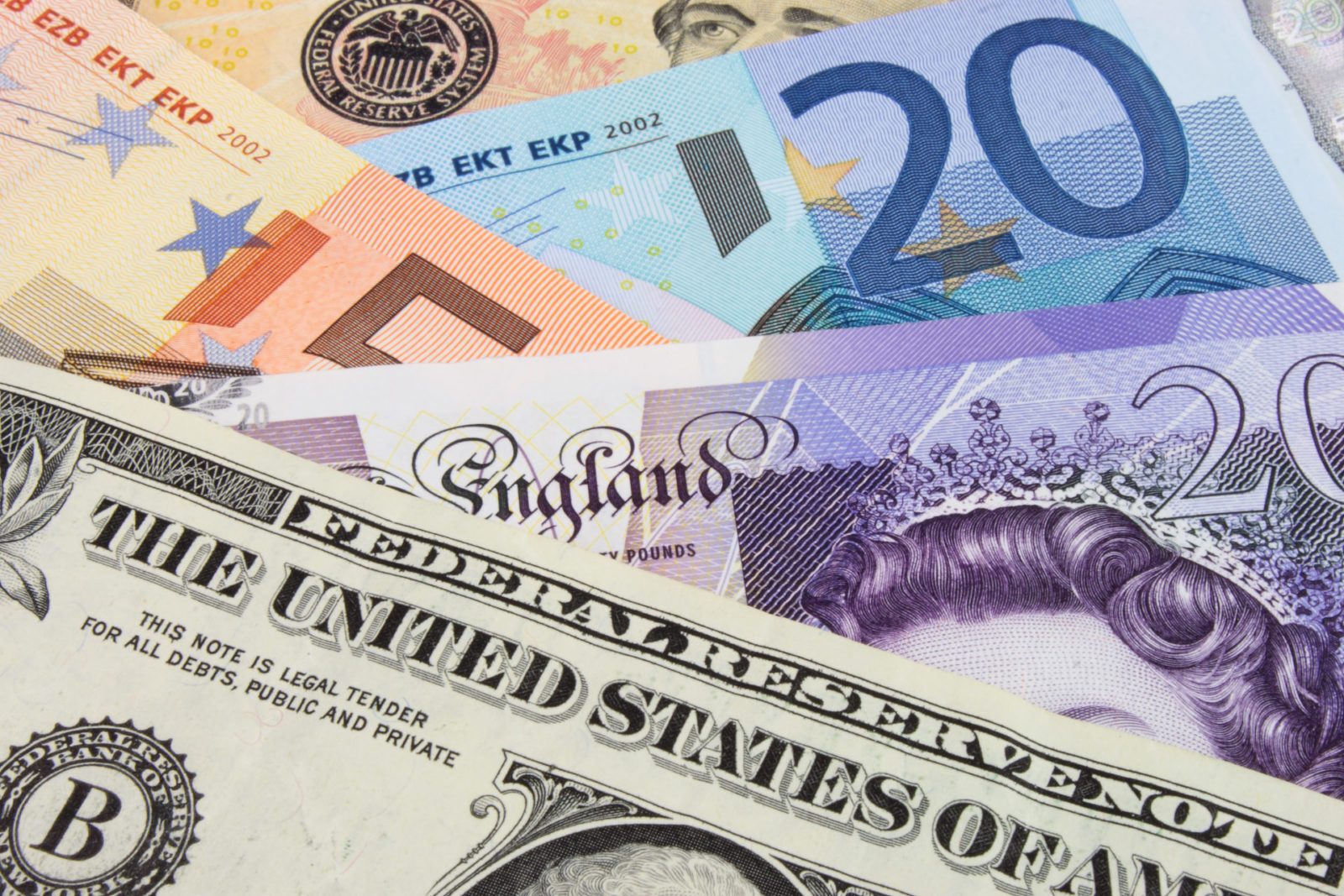 The pound has started this week weak against the euro and dollar, as a no-deal seems more and more likely. There could be some positive figures this week, however, as retail sales as expected to show a growth. That said, it will likely be overshadowed by politics as we come ever closer to the Conservative Party leadership selection at the beginning of next week.
Euro is continuing its almost-continuous ten-week rise against the pound, despite some poor economic showings on the data front. Meanwhile, in the US, the markets will be looking for hints of a rate rise from Jerome Powell's speeches this week.
Make sure to protect your business against this continued uncertainty and unpredictability. Simply lock in an exchange rate with a forward contract by calling your Business Trader today on 020 7898 0500.
GBP: Pound continues to take direction from dollar
The pound continues to take direction from the dollar today and will probably do so for the rest of the week, as further speeches from the Federal Reserve are scheduled. Sterling remains weak against the dollar this morning, and is slipping back towards fresh 6-month lows against the euro.
As US-Iran tensions seem to be on the rise, Jeremy Hunt will meet with EU foreign ministers to discuss Iran breaching some of its commitments to its nuclear deal. This comes after heightened tensions following the UK seizing an Iranian oil tanker. In response, Iran threatened to seize a British oil tanker.
The other Conservative Leadership candidate, Boris Johnson, has said that he would seek a trade deal with the US as his first move as Prime Minister.
Unemployment data for the UK will be released tomorrow and inflation data on Wednesday, which, if positive, could have a small impact on the pound. We will also see retail sales data on Thursday, expected to show an increase month-on-month.
EUR: Euro on almost-continuous ten-week rise against pound
Euro is up against the pound this morning, as it continues an almost-ten-week rise amid Brexit uncertainty. Today is light on economic releases, but tomorrow, we will see Eurozone and German economic sentiment, both of which are expected to have dropped month-on-month. Balance of trade figures are forecast to come in relatively unchanged.
Wednesday will be a busy day, with EU construction output and inflation figures and key speech from the Bundesbank's Weidmann. Later on this week, politics could have more of an impact, with the Canada-EU summit, and then we will see current account figures just before the weekend.
USD: Dollar mixed ahead of further Fed speeches
The dollar is looking strong against the pound and weaker against the euro this morning, ahead of further speeches from key figures in the Federal Reserve. Chairman Jerome Powell speaks tomorrow, and the markets will be looking for any further comments on the interest rate decision at the end of the month.
Following price data last week which showed that US consumers are starting to pay for US-China trade war tariffs, Chinese GDP came in on the low side. This is also a sign that ongoing tensions are taking their toll, however, neither side seems to be particular proactive in trying to reach a deal.
In Presidential campaign news, the latest polls show that Trump is trailing Joe Biden, Bernie Sanders and Elizabeth Warren, with Biden holding the greatest lead. Despite this, much could change between now and Election Day in 2020.
For more on currencies and currency risk management strategies, please get in touch with your Smart Currency Business trader on 020 7898 0500 or your Private Client trader on 020 7898 0541.