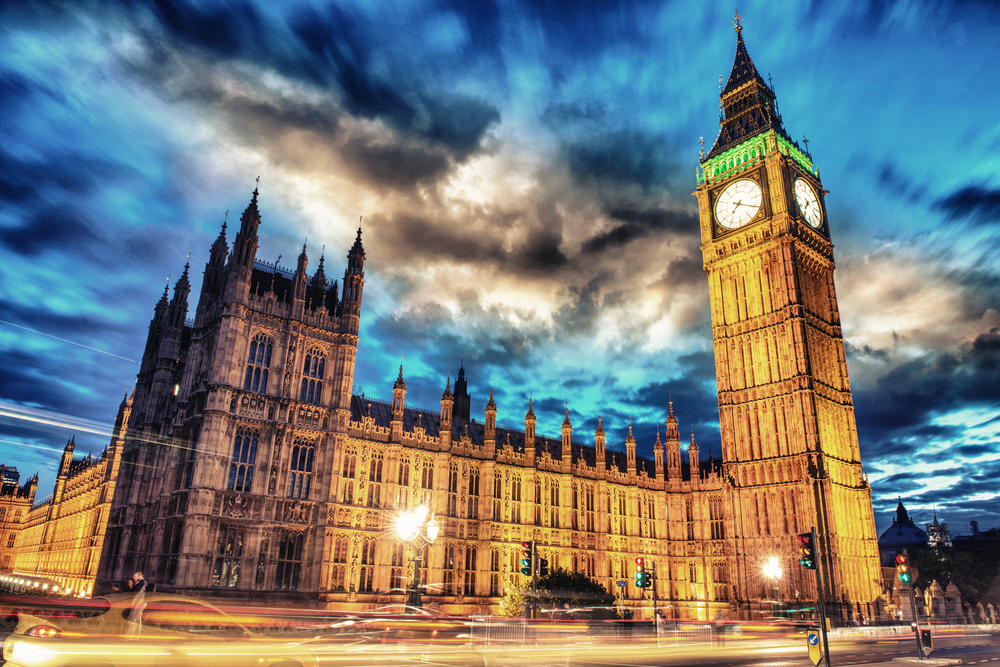 Storm clouds gather over Westminster
Sterling weakened yesterday in a shambolic day for UK politics. Against the US dollar the decline was close to 1%, but there was little movement against the euro.
The Home Secretary Suella Braverman resigned following a breach of the ministerial code. There were rumours, however, that it is essentially a ploy by new chancellor Jeremy Hunt to bring more centrists into the heart of government, and indeed she was replaced by Grant Shapps, previously sacked for supporting Truss's opponent in the leadership race.
On the economic side of the political news, however, Liz Truss committed the UK to the triple lock on pensions at Prime Minister's Questions.
Earlier in the day, The Office for National Statistics (ONS) announced that UK inflation in the year to September was 10.1%, an increase on last month. The biggest part of that was food inflation, rising by nearly 15%, and household energy prices at 20%. Excluding those, the core inflation rate was 6.5%, up 0.6% over the month.
The final reading of eurozone inflation was fractionally lower than expected at 9.9%, but their core inflation rate is 4.8%.
Friday will be Gfk Consumer Confidence in the UK, but the more influential news before then could well be political. There is a serious chance that the Prime Minister will be ousted or resign within days, but this may already be being priced in to the markets. .
Make sure any upcoming transactions are protected against the risks of sudden market movements. Secure a fixed exchange rate now with a forward contract; call your Business Trader on 020 3918 7255 to get started.
GBP: Pound loses 1% to dollar as sharks circle PM
Despite all the political turbulence, it was nevertheless matters outside of the UK that defined movement in the pound. Sterling fell against the US dollar by around 1%, but so did most other currencies.
Against the euro, trading was in a fairly narrow band and there was no change by the end of the day.
Inflation was again in double figures year on year, with food price rises the biggest shock at 15%. This makes the case for real-term benefits cuts more shaky, but the Prime Minister has already committed to keeping pensions at the inflation level via the triple lock anyway.
GBP/USD past year
EUR: Euro slips against all but sterling
The euro declined against most major currencies yesterday, apart from the British pound, against which there were plenty of ups and downs but nothing that stuck.
Yesterday, construction output for the eurozone was well ahead of forecasts at 2.3%. On the other hand inflation was 9.9%. This is a rise from last month but fractionally below expectations.
A relatively quiet day for data tomorrow but there will be business confidence in France for October and also producer prices for Germany. These are both forecast to have declined from last month.
USD: Fed's Beige Book supports interest rate rises
The US dollar strengthened against all major currencies yesterday, with the largest increases, of close to 1%, against the euro and pound.
Several members of the US Federal Reserve FOMC will be speaking this week and yesterday James Bullard said that if inflation doesn't fall as expected the Fed would have to react.
Yesterday the Fed did release its Beige Book, a review of "current economic conditions", which comes out two weeks before the Fed's interest rate decision. It said that inflation remains elevated, albeit with "with slowing or weak demand attributed to higher interest rates, inflation, and supply disruptions."
Data yesterday included building permits rising strongly in September 21.564 million. That was a rise of 1.4% on the previous month.
Tomorrow housing data continues with existing home sales for September but that will be just about all for high-level data in the USA this week.
For more on currencies and currency risk management strategies, please get in touch with your Smart Currency Business trader on 020 3918 7255 or your Private Client trader on 020 7898 0541.