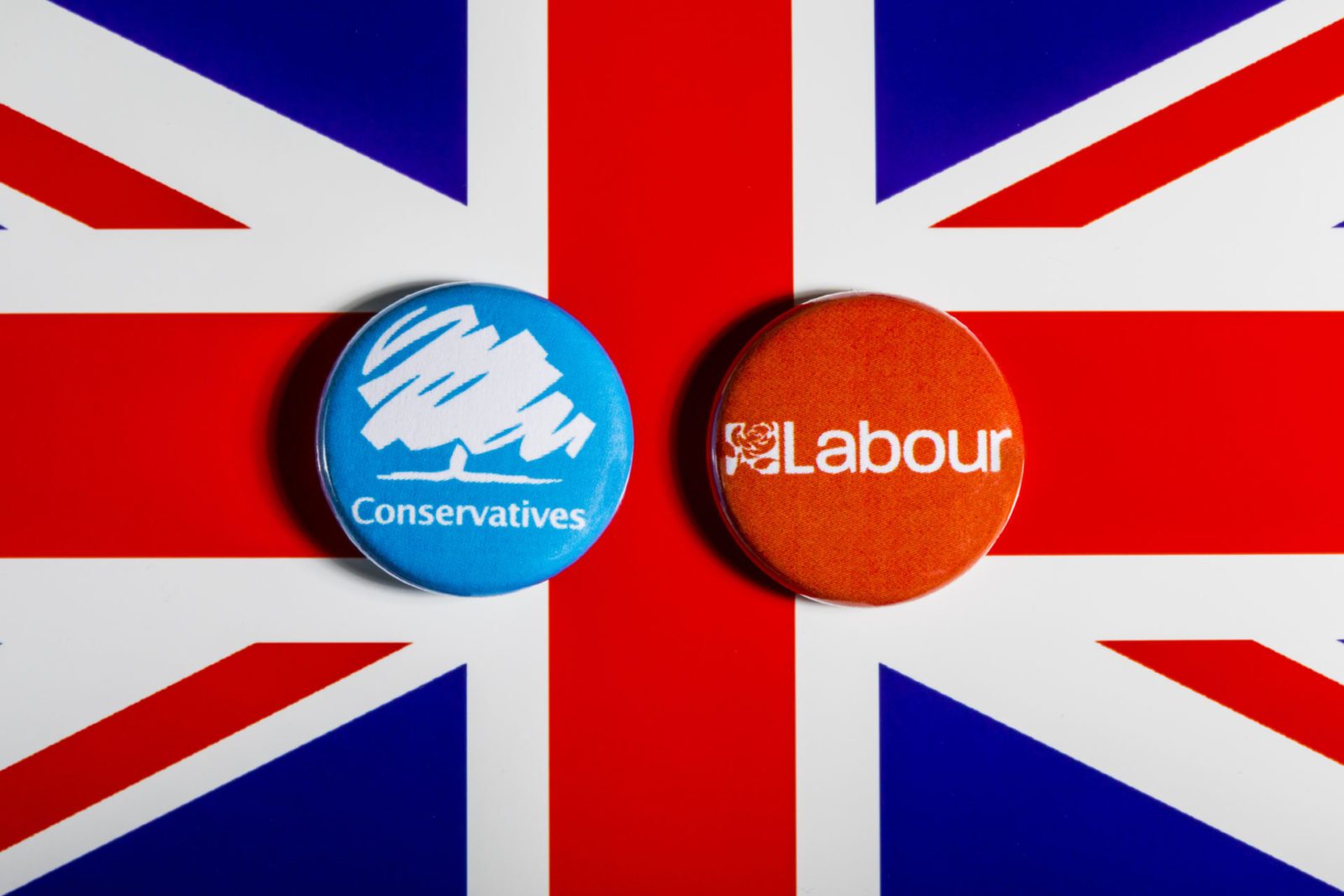 Sterling was strong against the euro yesterday, hitting a 2.5-year high earlier this week on the back of predictions of a Conservative majority in the upcoming election. However, it is slightly weaker against the euro and dollar this morning, but remains near recent highs. Boris Johnson and Jeremy Corbyn will go head-to-head in a TV debate later this evening.
Eurozone GDP figures came in yesterday and showed the economy is continuing to grow, but weakly – not unexpected by the markets, but not a particularly positive sign, either.
Uncertainty over the US trade war and poor manufacturing and service figures put pressure on the dollar yesterday. Today, we will see further important data releases, including non-farm payrolls and consumer sentiment.
With less than a week to go until the UK election, make sure to protect your business against sudden, unpredictable market movements. Lock in your rate today for up to two years with a forward contract by calling your Business Trader on 020 7898 0500.
GBP: Pound slightly weaker ahead of leader's debate
The pound continued to perform well against both the euro and the dollar yesterday on the back of recent polling data, which predicts a Conservative majority. It surpassed significant levels, and it's thought that it could rise further this time next week if a Conservative majority is secured. However, sterling looks slightly weaker this morning.
Parties continue to make pledges and promises in the run up to the election, with Boris Johnson saying that he will pass a Brexit deal and introduce a Budget within 100 days. Labour is promising to cap class sizes at 30 pupils across all schools in England.
This evening, Boris Johnson and Jeremy Corbyn will go head to head in a leader's debate. This may be Labour's last chance to narrow their gap with the Conservative's before the general election next week.
EUR: Eurozone growth remains positive but weak
Euro had a choppy day against the pound yesterday, weaker on the back of UK optimism over the election. Meanwhile, the EU is preparing for post-January trade talks, if Boris Johnson's deal does pass, with a leaked document from the European Commission urging trade talks to make the 'best possible use of the limited time available for negotiation and ratification by the end of the transition.' The EU will discuss the trade talks further at its upcoming summit on 13th December.
GDP figures showed eurozone growth to remain positive but weak, at 1.2% year on year, and just 0.2% on a quarterly basis.
There are hints of a 'mood change' at the ECB, with the bank increasingly portraying negative interest rates as a necessary negative that is unlikely to be further deepened. Expectations that Lagarde would go further with easing at the upcoming policy meeting on 12th December are dropping. This comes as various finance ministers, especially from countries like the Netherlands and Germany, have voiced concerns that monetary easing is reaching the reversal point, the line at which it crosses from positive effects to negative. This has thus far been denied by the ECB's Philip Lane.
USD: Dollar weak ahead of Non-Farm Payrolls
Trade war uncertainty, poor data and a strong pound weighed on the dollar yesterday. The greenback is still down against the euro this morning. Figures showed that the trade deficit narrowed to $47.2 billion in October of 2019 from a downwardly revised $51.1 billion in the previous month, and below market expectations of a $48.7 billion. It is the lowest trade gap since May of 2018.
This data follows poor manufacturing, services and private payrolls data earlier in the week. Non-Farm Payrolls are due to be released today, predicted to come in at 175,000. Consumer sentiment figures will also be released.
The greenback also suffered due to a lack of clarity over the US-China trade war, caused by conflicting headlines and mixed rhetoric.
Meanwhile, the Democratic Party announced that they will be going ahead with impeachment charges against the President.
For more on currencies and currency risk management strategies, please get in touch with your Smart Currency Business trader on 020 7898 0500 or your Private Client trader on 020 7898 0541.