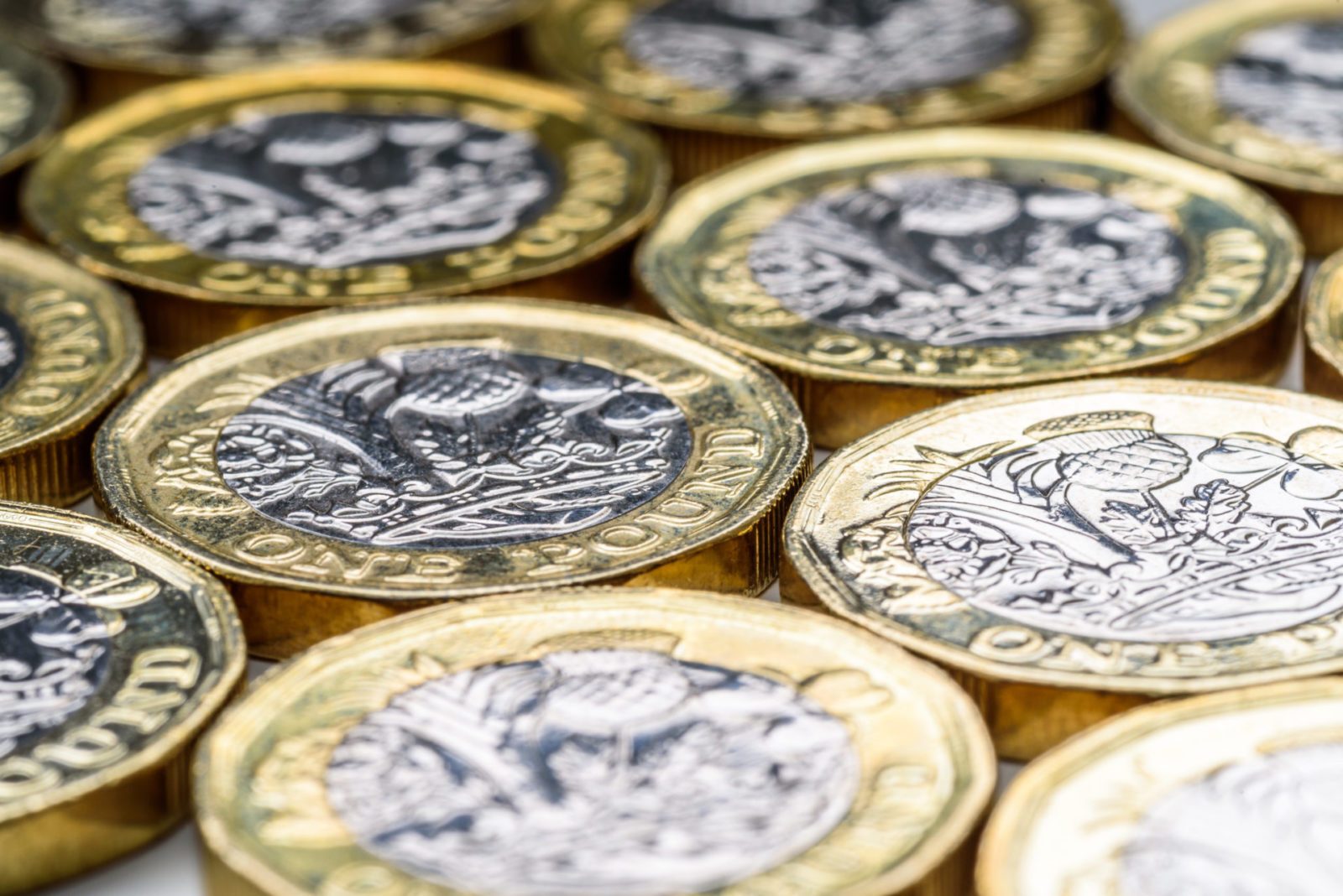 Poor economic data yesterday had little impact on the pound, as continued optimism over the election helped to keep the pound up against the euro.
German GDP figures this morning show that the German economy has grown, meaning that a recession has been avoided. Industrial production data, released yesterday, was also better than expected, avoiding entering contraction territory.
The Federal Reserve's Jerome Powell gave no hint of policy changes in yesterday's speech, emphasising that the current stance would 'remain appropriate' for the moment. His testimony to Congress will continue today.
Lock in today's exchange rate for up to two years to remove the risk of any sudden market movements. To find out more about forward contracts and get started, speak to your Business Trader on 020 7898 0500.
GBP: Weak economic data fails to move sterling
The pound was slightly weaker against the dollar yesterday but stable against the euro, as weak economic data failed to move sterling.
Consumer price inflation fell to 1.5% year-on-year in October 2019 from 1.7% in the previous month and below market expectations of 1.6%. This was the lowest rate since November 2016. Average weekly earnings rose at a weaker pace in the three months to September.
Despite this, sterling remained stable against the euro due to increasing expectations of a Conservative election win. A YouGov poll released earlier in the week showed Johnson's Tories had a 14-point lead over the opposition Labour Party. A decisive election win for the Tory party is seen as positive for the pound because it is thought to provide clarity on Brexit.
Today, we'll see the release of retail sales data, which is due to show a slight year-on-year growth.
EUR: Germany avoids recession
German GDP figures show that the country has avoided a recession, coming in at 0.1% verses the -0.1% that was expected. Year-on-year, the figure came in as predicted at 0.5%, showing very slight growth. Later today, we will also see Eurozone-wide GDP figures, expected to be low but still in the positive. We will also see a number of keynote speeches from ECB and Bundesbank figures, and the markets will be watching closely for any policy hints.
The euro is still trading within a narrow range, with better-than-expected industrial figures failing to push it higher. The markets had expected industrial production to fall by 0.3, but it actually grew by 0.1. Year-on-year, it is still in contraction, declining 1.7 compared to the previous September.
Christine Lagarde has taken the ECB's Governing Council on a retreat in an attempt to help resolve differences over her predecessor Mario Draghi's final decisions on resuming the central bank's stimulus programme. Differences between council members have spilled over into the media and, if nothing else, Lagarde will be looking to keep them contained.
USD: Dollar unmoved by Powell testimony
The dollar was mostly unmoved yesterday following the release of prepared remarks from Federal Reserve Chairman Jerome Powell. He said, "We see the current stance of monetary policy as likely to remain appropriate as long as incoming information about the economy remains broadly consistent with our outlook. However, noteworthy risks to this outlook remain." Powell will continue his testimony in front of congress later today.
Annual inflation rate in the US increased to 1.8% in October of 2019 from 1.7% in September and higher than market expectations of 1.7%. There will also be a series of data releases for the US today, including Producer Prices figures.
For more on currencies and currency risk management strategies, please get in touch with your Smart Currency Business trader on 020 7898 0500 or your Private Client trader on 020 7898 0541.