Pound reaches fresh post-Brexit high against the dollar
By Erin Harding January 18th, 2018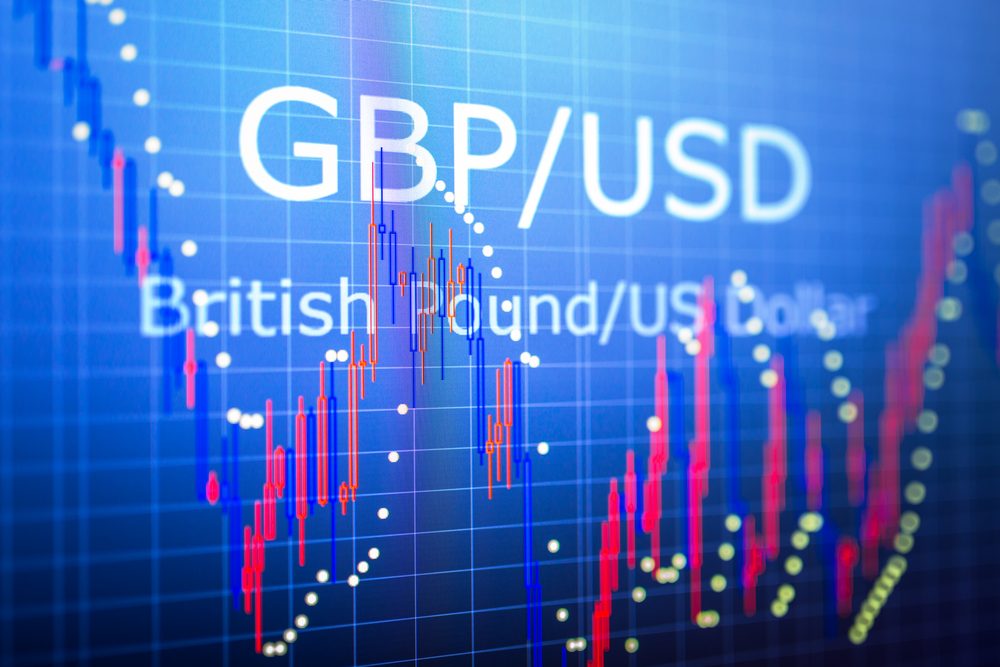 The dollar's (slight) recovery on Tuesday appeared to stall again yesterday as sterling managed to climb to its latest fresh high since the Brexit vote. As we alluded to earlier in the week, it is difficult to pinpoint exactly why there is continuing dollar weakness – which makes predicting when it will end even more of a thankless task.
Curiously, the pound actually strengthened against the dollar to reach a point higher than it was in the run up to Brexit. Back then, fears we would vote to withdraw from the EU unsettled the City and sent sterling sliding, while hopes of a soft Brexit are now helping to support it; it also made some gains against the euro.
It can often prove fascinating to look at what was forecast in the past and tally it with what proved to be the case. So, with that in mind why not download our brand new currency forecasts which are now on the site! You'll be able to see the disparities between what the major banks think is going to happen to GBP/USD, GBP/EUR and EUR/USD over the next 12 months. There is more than a 30-cent difference between the highest and lowest. If, for example, your business had £1 million exposure to the US dollar you could potentially lose over $300,000!
GBP: sterling hits a pre- and post-Brexit high
Sterling strength and dollar weakness appear to be battling for attention in 2018. Right now each are vying to have the most influence on GBP/USD and it is difficult to see precisely which is exerting most influence from one day to the next. Hopes of a soft Brexit are clearly encouraging faith in the pound, but the dollar continues to weaken against a basket of currencies. The question is whether we will see another significant move soon and, if so, in which direction.
There were no major UK economic data releases, but Theresa May and Jeremy Corbyn went toe-to-toe in the House of Commons over the collapse of Carillion. May pointed out that Labour had given a third of the contracts to Carillion, while Corbyn countered that the Conservatives issued contracts after a third profit warning. There are fears the collapse could have a significant bearing on thousands of companies owed money. The supply chain is substantial and we could see a domino effect in the coming weeks and months. Let's hope not.
There are no releases on the horizon today, but there is certainly enough to keep us entertained throughout the day, particularly whether another fresh post-Brexit high can be reached.
EUR: eurozone inflation comes in as expected
The key release from the eurozone yesterday was the year-on-year inflation rate. As expected, it dropped to 1.4% in December from 1.5% the month previous. Energy and unprocessed food grew at a softer rate which is one of the main reasons for the drop.
Meanwhile, construction output from across the eurozone was much better than forecast. It had been expected to drop from a revised figure of 2.2% to 1.8% but it actually came in at 2.7% for November.
The euro weakened against a stronger dollar and pound as members of the European Central Bank talked down the euro over fears that it will impact exports. As with the UK, today is a quiet affair but it will be interesting to see whether the euro can reverse its position against the pound.
USD: dollar declines further despite positive industrial output
It was another bad day at the office for the dollar against sterling which was unable to climb higher following the slight gains against the pound made on Tuesday. Indeed, it sank to its lowest mark against sterling since the Brexit vote and it will be interesting to see whether it will weaken further in the near future. There is clearly some resistance around it losing too much ground against the pound, but you never can tell whether it will fall through that level and weaken further.
It was actually a positive day for US economic data in many ways, as industrial production in the UK increased by 3.6% year-on-year in December. That's the largest annual gain in industrial production since November 2014. However, manufacturing production slowed a little to 2.4% from 2.5% in November.
Today sees the release of building permits for December, housing starts and initial jobless claims up to 13 January 2017. But the main focus will be on the direction the dollar moves against a basket of currencies.
For more on currencies and currency risk management strategies, please get in touch with your Smart Currency Business trader on 020 7898 0500 or your Private Client trader on 020 7898 0541.