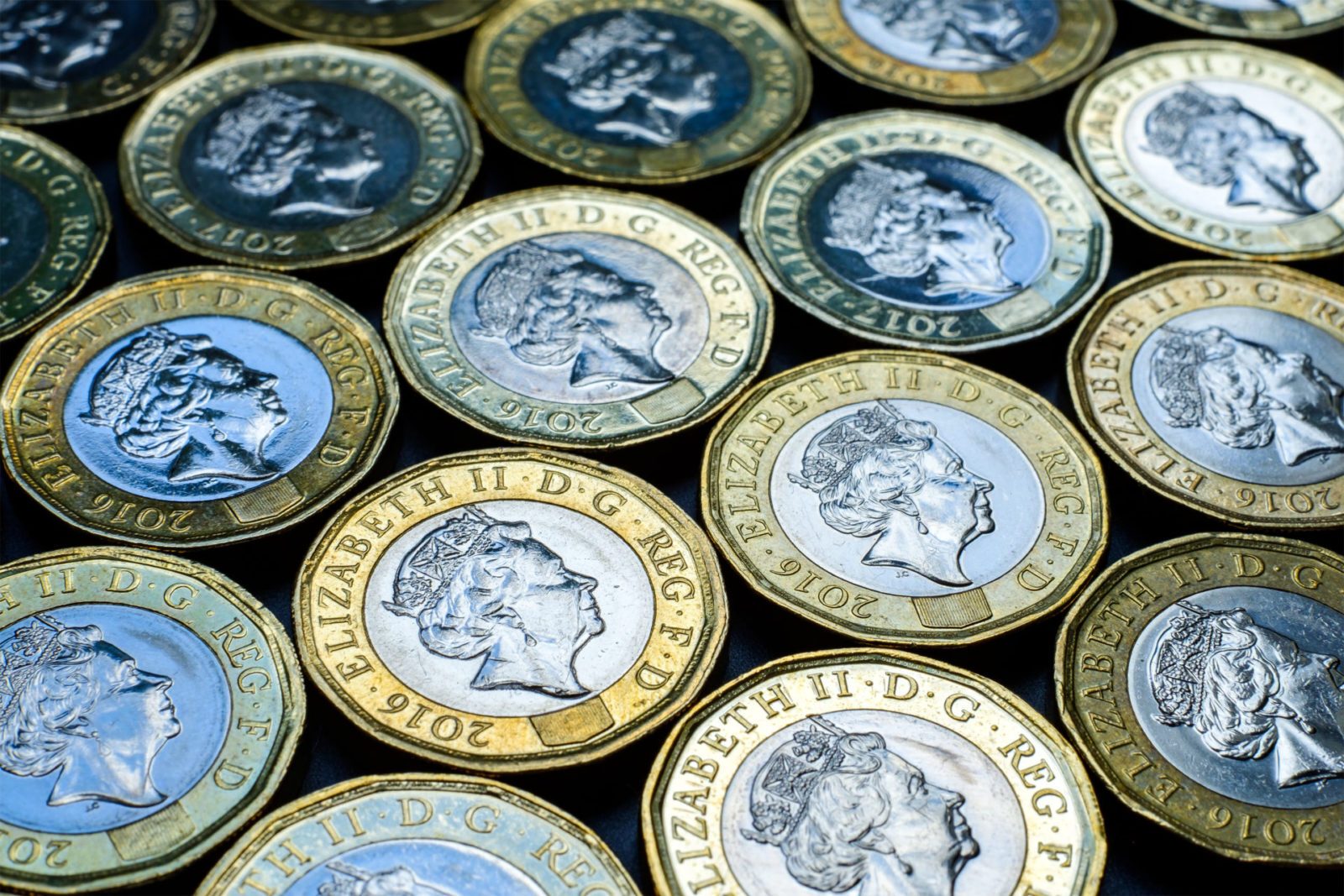 The pound reached a four-week high against the euro towards the end of last week, with the latter weakening as European finance ministers failed to find common ground in their discussions on coronavirus rescue package options. Sterling remains stronger against the euro and dollar this morning.
News that Boris Johnson's health is improving and his departure from ICU is also thought to have helped the pound, and sterling has benefitted from positive global market movements.
This week is light on data, apart from important inflation figures; the markets will likely otherwise be driven by political news and further developments in the coronavirus crisis.
We'd recommend taking some time to protect your business against the risks of foreign currency exposure. Lock in today's exchange rate for the next two years with a forward contract; speak to your Business Trader on 020 7898 0500 to find out more.
GBP: Pound stronger as global markets continue to improve
The pound ended last week in a firm position against the euro and reaching a one week high against the dollar, and it remains stronger this morning. This comes amidst an ongoing improvement in global markets and news that the Prime Minister is making a good recovery after leaving ICU.
This week, ministers will reportedly review lockdown rules, either to 'enhance or change' what has been put in place. It's thought that there won't be many changes to the restrictions, if any, as we have not yet reached the peak of the disease.
This week is light on data for the UK, so the pound may continue to be driven by global markets and government news.
EUR: Euro pushed downwards as Eurogroup struggle to find agreement
The euro reached a four-week low against sterling on Thursday, after European leaders failed to come to agreement over financial rescue package options for the Eurozone amid the coronavirus crisis. After a series of long discussions, a last-minute package was agreed for €500bn of emergency loan finance.
With Giuseppe Conte warning that fragmentation would risk the blocs future, there was pressure on both sides of the debate to find a solution. Austria's finance minister has now joined with the Netherlands, however, in saying that a change in position for his government is 'out of the question'.
The latest European Central Bank monetary policy meeting accounts were also released last week, showed that there was 'unanimous agreement' that 'bold and decisive' action needed to be taken, but 'reservations were expressed by some members about the necessity of launching a new, dedicated asset purchase programme'.
Today is a quiet day for data releases, but we will see Spanish and Italian inflation tomorrow, and German inflation and Eurozone industrial production on Thursday. On Friday, Eurozone inflation and construction figures will be released.
USD: Dollar weaker as Fed introduce more policies
The dollar remains under pressure this morning as improved market sentiment continues. Chinese trade data painted a better picture of the economy than expected and the number of daily fatalities in the US has fallen.
At the end of last week, the greenback weakened after the Federal Reserve rolled out a $2.3 trillion effort to bolster local governments and small and mid-sized businesses. This improved general optimism surrounding the virus and offset disappointing jobs data.
Continuing jobless claims came in at 7455k, below expectations of 8000k but a significant jump from the previous reading of 3059k. This comes as businesses close due to lockdown measures in the US.
On Friday, US inflation rate came in at 1.5% year-on-year. The Consumer Price Index showed that prices fell by the largest amount in five years in March.
This week, we'll see retail sales for March, which are predicted to have dropped, as well as industrial production figures.
For more on currencies and currency risk management strategies, please get in touch with your Smart Currency Business trader on 020 7898 0500 or your Private Client trader on 020 7898 0541.