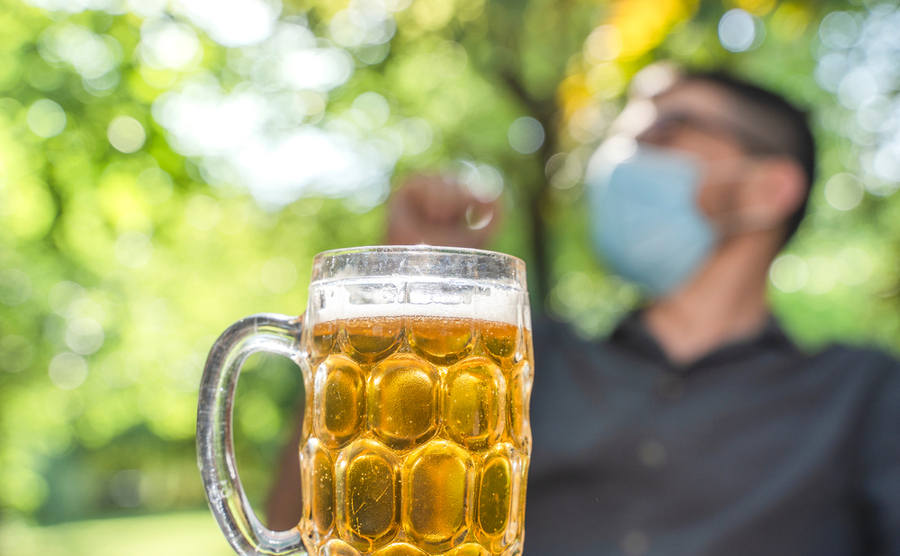 British pubs and hospitality have reopened for outdoor use.
Sterling rediscovered its mojo yesterday, and that continues this morning, powering ahead and breaching $1.40 on positive economic news. There is a similar but less consistent performance against the euro.
Elsewhere in the business news, the proposed new European Super League continues to provoke outrage among football fans (and bafflement among many other people), the Bank of England has created a taskforce to look into the creation of a digital currency, dubbed "Britcoin", and the UK has set tough new climate targets for itself.
There is also good news this morning on UK jobs.
Make sure any upcoming transactions are protected against the risks of sudden market movements. Secure a fixed exchange rate now with a forward contract; call your Business Trader on 020 3918 7255 to get started.
GBP: Sterling powers on as economy shifts through the gears
Sterling strengthened at the start of the week against almost all major currencies. Against the euro sterling rose just over 0.5% yesterday and by double that against the US dollar. Only the Norwegian krone (NOK) did better.
Early data from British high streets and retail parks showed a sharp increase in footfall as shops reopened last week, reaching to within 24% of the level from January 2020 and 2019 according to two separate reports.
This morning's eye-catching data is that unemployment in the midst of the UK's winter lockdown was less bad than expected at 4.9%. The number of people working in the UK fell by 73,000 in the three months to February 2021. This is less than half the level expected, and seems likely to be a boost to sterling, even with average earnings slightly disappointing at 4.5% against an expectation of 4.8%.
This busy week for important data continues tomorrow with inflation and, more importantly, Consumer Confidence on Friday.
EUR: Euro wins against USD but loses to GBP
The single currency performed well against the dollar yesterday while being outshone by sterling.
It breached 1.20 against the dollar, moving upwards step by step since the start of April and reaching levels not seen since early March.
It's a relatively quiet week for EU data, but the big event will be the interest rate decision from the ECB on Thursday (22 April). No change in rates is expected.
Of more interest may be better news on vaccine supplies. With Europe increasingly furious at AstraZeneca's failure to deliver the expected number of doses, it is expected to switch to Pfizer and Moderna, despite the difficulties of storage, with 50 million more doses secured by early summer.
USD: Dollar weakness hits two-month low
The dollar was the big loser yesterday, weakening to a near-two-month low against the euro. Against the pound, the dollar has weakened to below £0.715 for the first time since February and is close to reaching its lowest point for three years.
The most obvious cause is increasing optimism in the eurozone and UK on post-Covid-19 recovery as the vaccine rollouts gather pace. This is increasing the appetite for more risky assets than the dollar.
For more on currencies and currency risk management strategies, please get in touch with your Smart Currency Business trader on 020 3918 7255 or your Private Client trader on 02078980541.