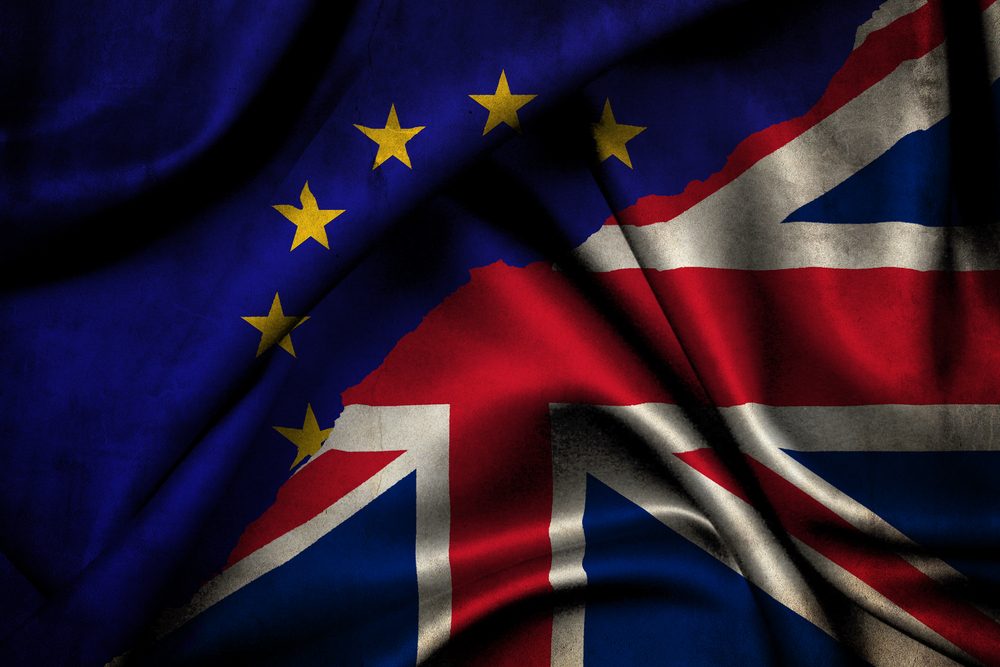 Reports that the British and German governments have decided to abandon their key Brexit demands helped the pound rally against the euro and dollar yesterday afternoon. The pound had started the day weakening against the dollar, as investors continue to be concerned about ongoing trade tensions and Brexit uncertainty. However, Bloomberg published an article in the afternoon which claimed Germany wanted to get a Brexit deal agreed and the pound promptly retraced the day's losses and got its nose in front.
There was a two-cent swing between GBP/USD highs and lows yesterday which goes to show just how much of an influence Brexit is having on the pound's movements. It's worth pointing out that Germany does not dictate the European Union's position and we have seen several supposed 'Brexit breakthroughs' fall flat soon after. But the fact remains that the eurozone's largest economy appears to be keen to strike a deal and the news was received warmly by investors, despite the pound later falling back a little.
Other talking points from yesterday included the widening of America's trade deficit, as imports hit a new record high and exports of soybeans and civilian aircraft fell sharply. Car sales in the UK surged by 23.1% year-on-year in August 2018 as buyers took advantage of deals in what is normally one of the quietest months of the year. The British public sure do love a bargain. The Markit service PMI beat expectations, although there were reports that Brexit uncertainty continues to stifle business-to-business spending.
Today we have construction PMI and factory orders from Germany, as well as composite and services PMI from the US. We will also see initial jobless claims up to 1 September 2018 and the employment change figures for August. There will no doubt be further reaction to the Brexit breakthrough rumours and if Michel Barnier and Theresa May strike an optimistic tone we could see some big sterling movements.
If you are yet to register for an account with Smart Currency Business then what are you playing at?! We have recently revamped the online form to make it quicker and easier to become part of the family. Once you have submitted an application we will be in touch to discuss your risk management requirements and put strategies in place to help protect your budget, margins and profits.
GBP: pound rallies before falling back a little
Yesterday was a topsy turvy day for sterling to say the least. It started the day in a position of weakness, despite some extremely positive car sales figures and encouraging services PMI. Ongoing trade tensions are weakening currencies against the dollar, as investors look for safe havens in the current climate of uncertainty.
However, when Bloomberg published a report claiming that Germany was prepared to accept a less detailed agreement on the future relationship between the UK and EU, the pound surged against the euro and dollar. There was a two-cent swing between the highs and lows between the pound and dollar, but the pound did fall back a little bit towards the end of the day.
The currency markets can be fickle at the best of times and what might at first appear to be extremely positive can soon look otherwise. Of course, the Bloomberg report is certainly positive, but Germany doesn't speak for the EU and, as we have said several times before, until everything is agreed, nothing is agreed. It remains to be seen what Barnier and May will say about the reports, but when they comment we can reasonably expect further sterling movements. In which direction will entirely depend on the sentiments expressed.
Today we have very little on the economic data front, but any reaction to the Brexit news could drive the currency markets, at least where sterling is concerned.
EUR: no surprises on busy day for eurozone
There was a raft of economic data from the eurozone yesterday, but the majority of it came in more or less as expected. Retail sales for July were slightly disappointing, as year-on-year, they grew by 1.1% against an expectation of 1.3%. Month-over-month they fell by 0.2% which was as expected.
Composite and services PMI in Germany came in at 55.6 and 55 respectively, against expectations of 55.7 and 55. Both readings showed a robustness that was welcomed by investors and the euro made some gains against the dollar. While it lost some ground against sterling following the Brexit reports, it did later climb back.
It was a similar story for composite and services PMI in the eurozone, with the figures coming in at 54.5 and 54.4 respectively, against expectations of 54.4 for both. Today we have factory orders and construction PMI from Germany.
USD: US trade balance widens by 9.5%
The main release from America yesterday was the balance of trade figures. The deficit had been expected to widen from a downwardly revised $45.7 billion in June to $50.3 billion, but the figure actually came in at $50.1 billion. It was the highest trade gap for five months, with imports reaching a new record high and exports falling sharply.
The dollar lost some ground against the euro and sterling, but we can expect those losses to be reversed whenever the next trade tension controversy rears its head. The US is currently focused on Brett Kavanaugh's nomination for the Supreme Court, but it shouldn't be too long before Trump Tweets something or other about further trade tariffs.
Today's headline release is the employment change figures for August, as well as non-manufacturing PMI. We will also see composite and services PMI, factory orders and initial jobless claims up to 1 September.
For more on currencies and currency risk management strategies, please get in touch with your Smart Currency Business trader on 020 7898 0500 or your Private Client trader on 020 7898 0541.