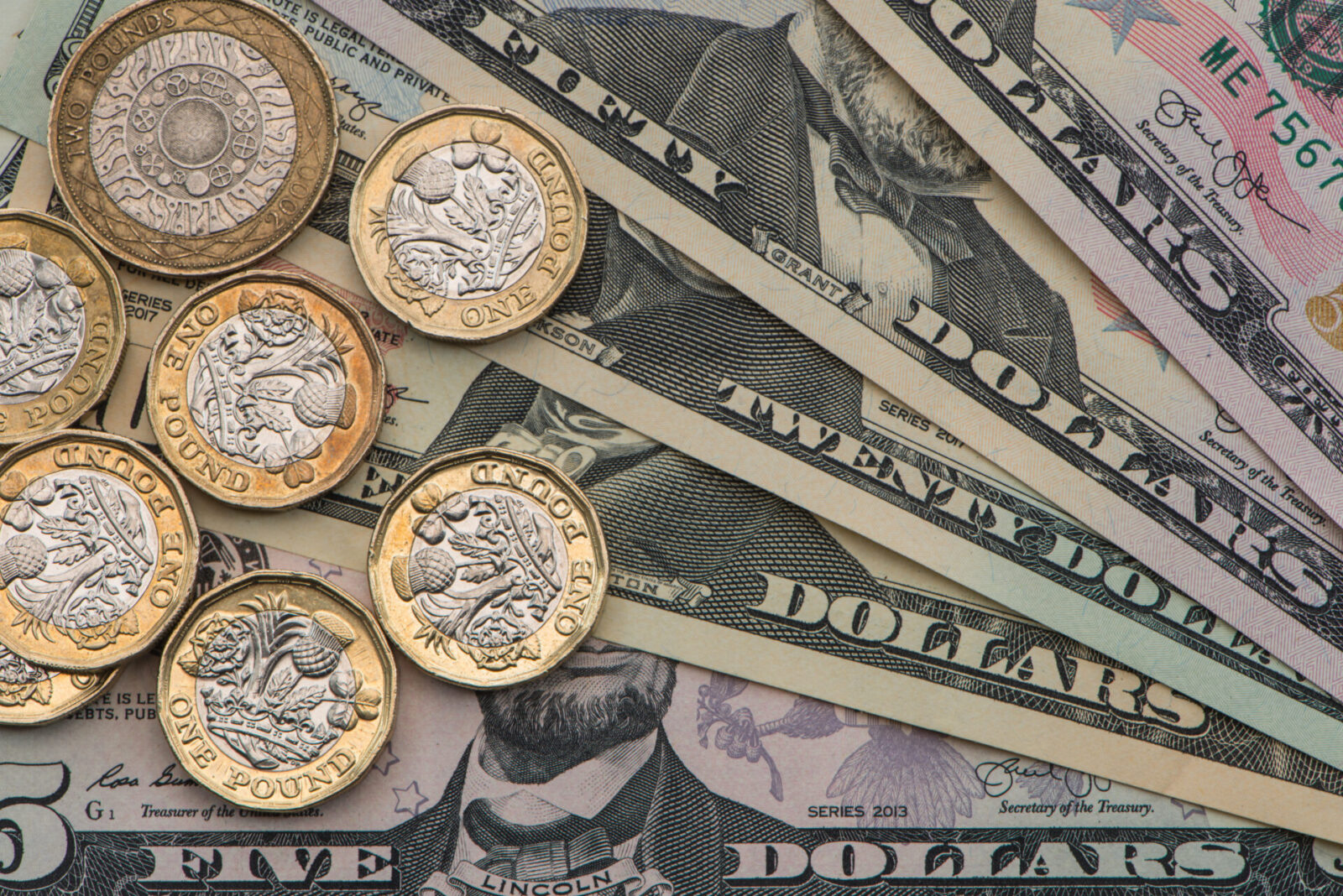 The pound gained 0.43% against the US dollar yesterday
The pound gained some strength against both the euro and the US dollar yesterday, despite US financial markets being closed for Independence Day celebrations. The pound gained close to 0.45% and 0.3%, against the euro and dollar, respectively.
Investors reported uncertainty about whether the pound would maintain yesterday's gains amid talks the Bank of England (BoE) is set to raise interest rates higher. This morning, it slipped slightly against the euro but remains 0.43% up on the week.
To protect yourself from sudden rate fluctuations, talk to Smart Currency today about locking in your preferred rate with a forward contract. 
Yesterday, prime minister Rishi Sunak faced questions from the parliament liaison committee, which scrutinises the government's efficiency. The committee questioned recent actions regarding high inflation and the PM confirmed that while inflation is proving more persistent than anticipated, it does not mean that they were wrong.
He continued, "Whether that's monetary policy, responsible fiscal policy or supply side reform, that's the right toolkit that you need to deploy bringing inflation down."
A recent report presented to the high court on Tuesday revealed that UK water companies discharged raw sewage into rivers and seas by way of their storm overflows, over 300,000 times in 2022. This news came around the same time that Thames Water was fined £3.34 million for sewage dumping in another hearing.
The Reserve Bank of Australia kept interest rates unchanged in its July meeting, which remained at 4.1%. However, there were talks of further monetary tightening in the near future as inflation remained at 7.0% in the first quarter of the year.
Later today, a flurry of economic data will come in from S&P Global, which releases services purchasing managers' indices (PMI) for Spain, France and the UK and composite PMI for the EU.
In the US, the Federal Open Market Committee is due to publish minutes from its June meeting, which should provide insight into the upcoming monetary policy that aims to bring inflation back down to the Federal Reserve's 2% target.
Make sure any upcoming transactions are protected against the risks of sudden market movements. Secure a fixed exchange rate now with a forward contract; call your Business Trader on 020 7898 0500 to get started.
GBP: Average five-year mortgage at 6-month high
The average rate for a five-year fixed mortgage now has an interest rate of more than 6% in the UK. This is the highest level since last November and underlines the pressure put on borrowers looking to buy a home or are nearing the end of existing deals. The average two-year fixed deal is now at 6.47%, up from 6.42% on Monday.
GBP/USD: the past year
EUR: Spanish unemployment at 15-year low
In June, Spain's unemployment rate fell to a 15-year low of 2.69 million. This was largely fuelled by the services industry, which gained 43,133 workers last month.
USD: Economists await JOLTs
At 3pm (UK time) economists will receive the US JOLTs Job Openings figures for May. This comes following an unexpected increase in job vacancies in April, when the rate soared to 10.1 million. Markets forecast the latest figure will come in around 9.9 million.
For more on currencies and currency risk management strategies, please get in touch with your Smart Currency Business trader on 020 7898 0500 or your Private Client trader on 020 7898 0541.